Charles' letter, which he placed in Aberfan Memorial Garden last Friday, was stolen two days later - but has now been returned.
Read the full story ›
The Prince of Wales was among dignitaries who paid tribute to fallen officers at the National Police Memorial Day service.
Read the full story ›
Advertisement
The pair discussed Peake's safe return from space and helping disadvantaged young people.
Read the full story ›
Prince Charles thought he had spilt some curry down his crisp white shirt - thanks to a joke from his wife.
Read the full story ›
Prince Charles has wished the Welsh football team "huge good luck" ahead of their Euro 2016 semi-final against Portugal tomorrow night.
While on a tour of Gwynedd in the north-west of the country, The Prince of Wales said: "I'm sure they've got a very good chance of beating Portugal. Everybody will be keeping their fingers crossed."
Prince Charles has arrived in Stratford-upon-Avon this afternoon to join in the celebrations that have been organised to mark the 400th anniversary of William Shakespeare's death.
During his visit to the bard's hometown the Prince of Wales will be shown around Shakespeare's family home and visit an exhibition, before being joined by the Duchess of Cornwall for a 'Shakespeare Live' theatre performance.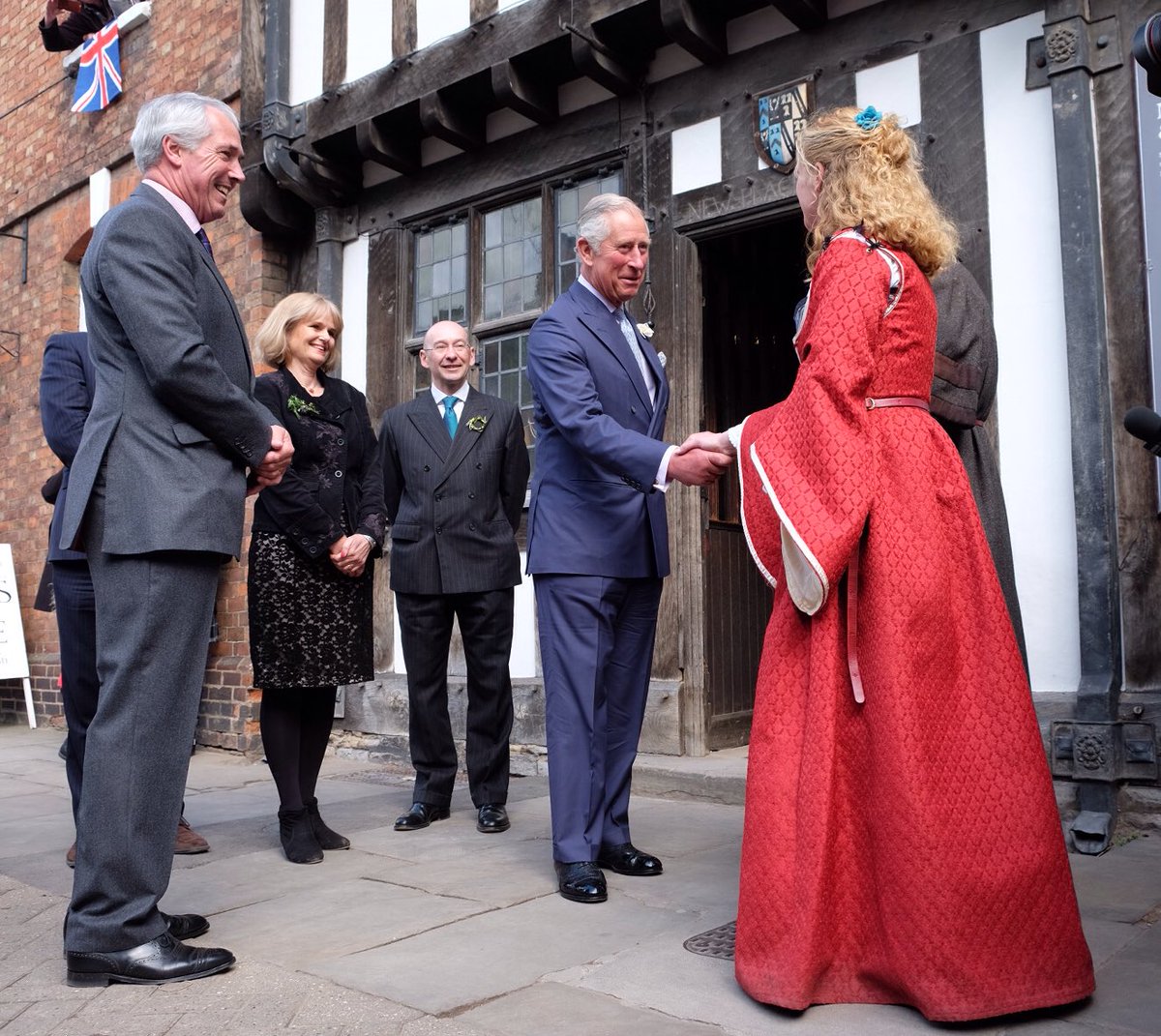 Advertisement
The Prince of Wales' private estate has won an appeal against a ruling that it must disclose environmental data about a controversial oyster farm it owns.
Representatives for the Duchy of Cornwall successfully challenged a decision that it is a "public authority," which could have opened up its dealings to increased public scrutiny.
In November 2011 the estate was ordered to hand over information on the Port Navas oyster farm in Cornwall to local campaigner Michael Bruton, who claims that the farm is causing damage to the natural habitat.
But, in a ruling just released, an appeal tribunal declared the estate "is not a public authority" under environmental information rules.
Mr Justice Charles ruled that "the Duke of Cornwall is under no obligation" to provide the information sought by Mr Bruton.
Prince Charles has urged Britons to holiday at home this year and visit parts of the country which were hardest hit by winter flooding.
Read the full story ›
Prince Charles and the Duchess of Cornwall met Stamford Bridge residents to see the devastation for themselves caused by flooding.
Read the full story ›
Prince Charles quizzed the 70-year-old singing star about new material as he honoured him at Buckingham Palace for a lifetime of performing.
Read the full story ›
Load more updates