Michelle Obama and Prince Harry met for tea this morning at Kensington Palace.
The First Lady of the United States met the fifth in line to the throne to discuss support for veterans and their families.
They also discusses Mrs Obama's Let Girls Learn initiative, which aimsto improve adolescent girls' education around the world, and which is the purpose of her visit to the the country.
The Prince also met Malia and Sasha Obama, as well as the First Lady's mother Marian Robinson.
Prince Harry paid tribute to British service personnel killed on combat operations in Afghanistan, as he unveiled a memorial to their sacrifice at the National Memorial Arboretum.
Speaking at a service of dedication to unveil the Bastion Memorial, which is inscribed with the 453 names of those killed, he said they will "forever be in our hearts".
"As we sit here amongst friends, we can take comfort in the knowledge that they gave their lives doing a job they loved, for a country they loved, and amongst mates who loved them dearly."
He added: "Once this ceremony is ended and all the trappings of the day have been cleared away, this will become a place of pilgrimage, a quiet space for remembrance just as it was in Camp Bastion, all those miles away."
Advertisement
Prince Harry revealed he is still waiting to be introduced to his new niece as he visited the Chelsea Flower Show in London.
Read the full story ›
Prince Harry "dreads to think" where he would be had he not joined the Army and says that his decade of service kept him out of trouble.
Read the full story ›
Prince Harry wrapped up his tour of New Zealand by scoring a wonder goal in the dying seconds of a five-a-side match.
Read the full story ›
Prince Harry has delivered a speech in Maori on the sixth day of his official visit to New Zealand.
Read the full story ›
Advertisement
The Prince, who is currently visiting New Zealand, stopped at its largest army base for a day.
Read the full story ›
Prince Harry has given his after work gym session a thumbs up.
The prince tweeted a picture of himself on an exercise bike after paying a visit to the gym at New Zealand's Crusaders rugby club.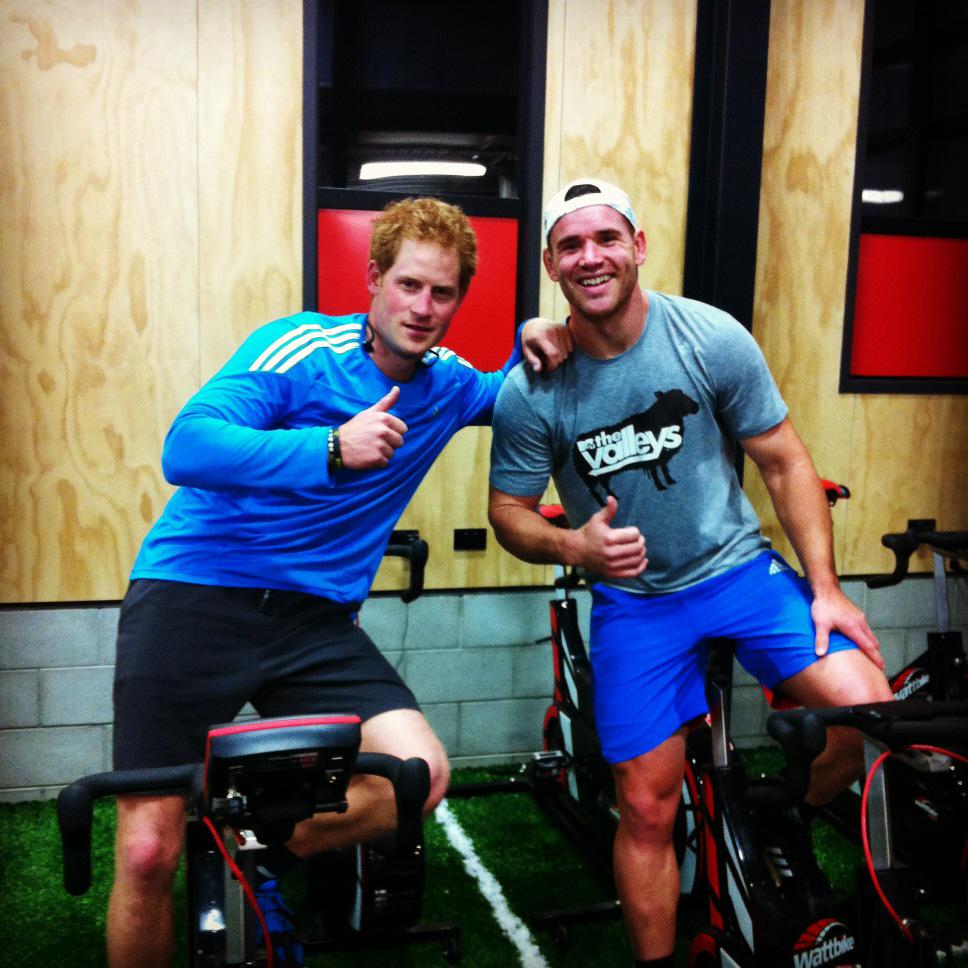 Prince Harry has proclaimed 'gingers rule' today, after stopping to talk to the waiting crowds in Christchurch.
Read the full story ›
Prince Harry has said that he wants to have children and someone to share his life, but that he can't "force" a desire to settle down.
Read the full story ›
Load more updates