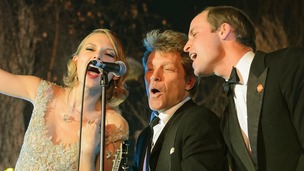 Prince William performed an impromptu rendition of Living On A Prayer with Jon Bon Jovi and pop star Taylor Swift.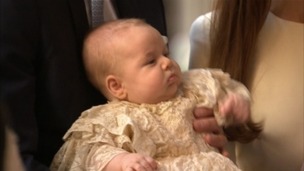 The Duke of Cambridge has vowed to take Prince George to watch his beloved football team, Aston Villa, at Villa Park in the future.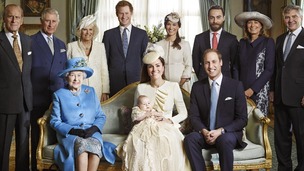 The Duke and Duchess of Cambridge have released four official photographs from Prince George's christening
Live updates
Audiences including the Duke of Cambridge will be treated to spectacular stunt displays this weekend at the annual British Military Tournament at London's Earl's Court.
Final rehearsals have been performed for the event, which raises money for three military charities, and this year celebrates heroes from British military history.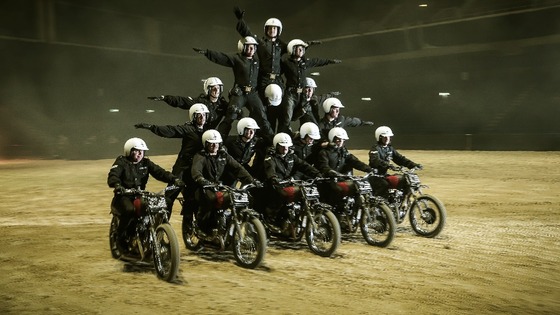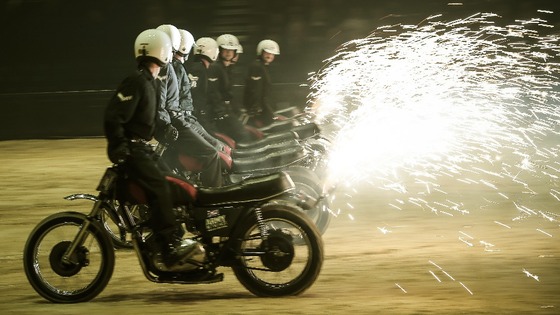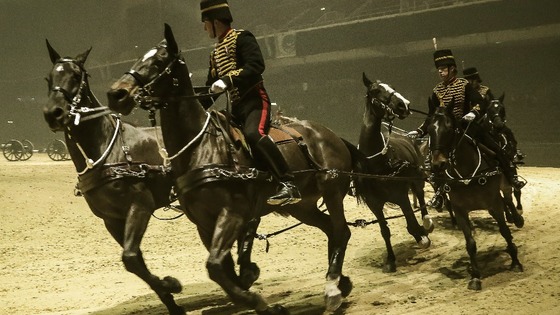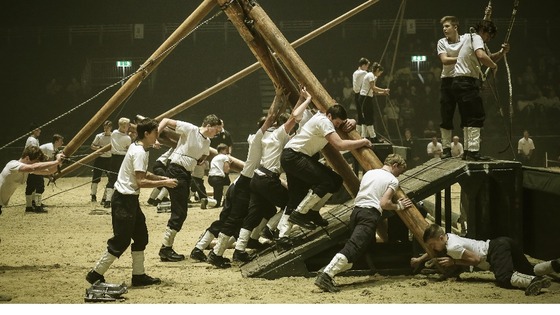 MPs to pay tribute to Nelson Mandela in the Commons
The Queen has spoken about the moment she heard Nelson Mandela had died.
Speaking during a visit to Westminster Hall at the Houses of Parliament, the Queen said: "It was extraordinary as William and Catherine were at the film last night - the film about his life".
"I heard it at 10 o'clock ... [people at the film premiere] were clapping like mad and somebody came on and said 'we've just heard he's died'", she continued.
"It's amazing isn't it? During the first night of the film".
Advertisement
MPs to pay tribute to Nelson Mandela in the Commons
The Duke of Cambridge has said his "thoughts and prayers" are with the family of Nelson Mandela following the news that the former South African president has died at the age of 95.
Prince William was speaking at the London premiere of film about the life of Nelson Mandela.
MPs to pay tribute to Nelson Mandela in the Commons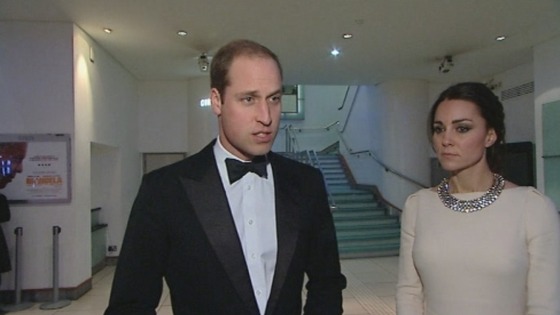 The Duke of Cambridge has paid tribute to Nelson Mandela.
"It is extremely sad and tragic news. We are reminded of what an extraordinary and inspiring man Nelson Mandela was," Prince William said.
Funerals for Glasgow helicopter crash victims to be held
The pilot of a police helicopter that crashed into a Glasgow pub on Friday night helped with Prince William's RAF training, The Sun (£) reports.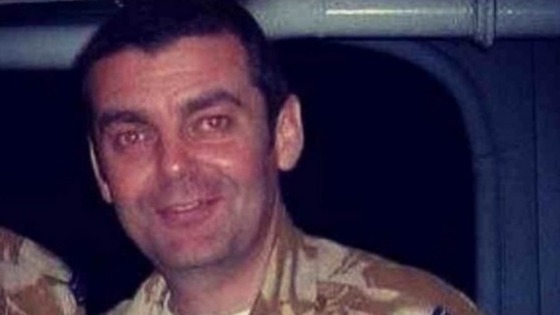 Watch: RAF pilot 'was a lovely person'
David Traill, 51, who was described as a "gem of a guy" by friends, reportedly planned Chinook sessions for the royal when he was learning how to fly a helicopter.
He was supposedly part of the a team tasked with guiding Prince William through a ten-day training course in 2008.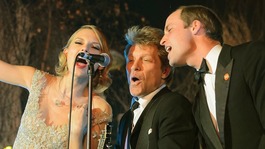 Prince William performed an impromptu rendition of Living On A Prayer with Jon Bon Jovi and pop star Taylor Swift.
Read the full story
Advertisement
Prince William enjoyed the company of stars Jon Bon Jovi and Taylor Swift during a charity gala in Kensington Palace.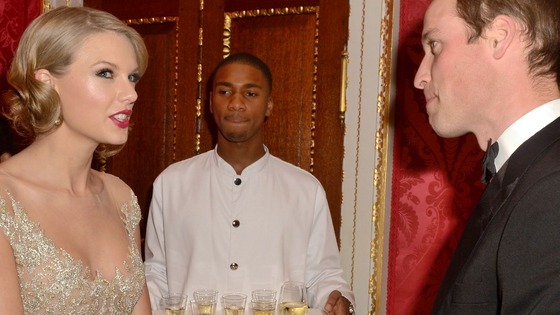 The trio were the main attractions at the Winter Whites Gala in Kensington Palace to support homeless charity Centrepoint.
William met Bon Jovi and Swift at the State Apartments before hitting the red carpet.
Other guests included Benedict Cumberbatch, James Blunt and Tinie Tempah.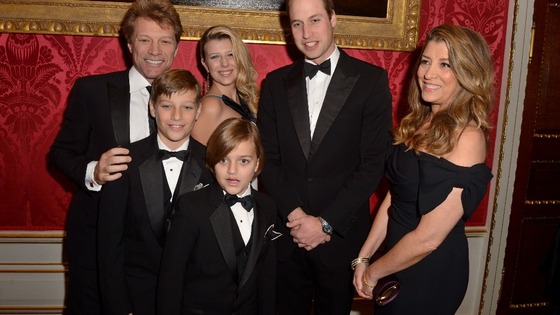 The Duke of Cambridge stopped to acknowledge one of the men who was helping to create fake snow as the guests arrived.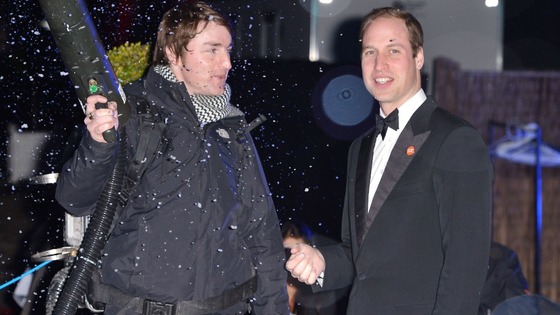 Gerry Glynn, who was blowing the soap and water mix over guests, said he was shocked the prince stopped to speak to him.
"He was very impressed with the snow," Mr Glynn laughed.
Harry Antarctic race suspended over safety concerns
Prince Harry quipped that his brother William will be envious that he has managed to escape from a "screaming" Prince George.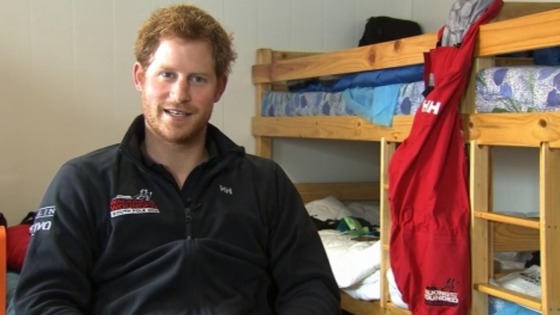 Speaking as he prepares for a 200-mile polar trek in Antarctica, Harry said, "I think he's just quite jealous I managed to get away from a screaming child."
Watch: Prince Harry quips he tried injuring himself to avoid trek
The Queen was forced to pull out of an investiture ceremony this morning after suffering "mild discomfort" with her ankle, a palace spokesperson said.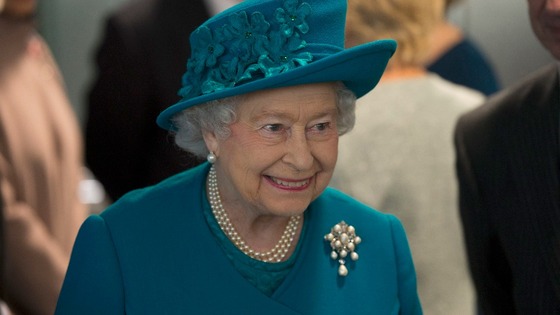 Prince William took the Queen's place in the ceremony - the second time he has performed an investiture.
The Queen's condition is not a result of an injury, the palace said. She is expected to fulfill her engagements tomorrow.
"The Queen has a very busy schedule for the rest of the week, including a trip to Manchester with the Duke of Duke of Edinburgh on Thursday," a palace spokesperson added.
Prince William got a close-up view of live operations at one of the world's leading cancer-specialist hospitals, the Royal Marsden in Chelsea.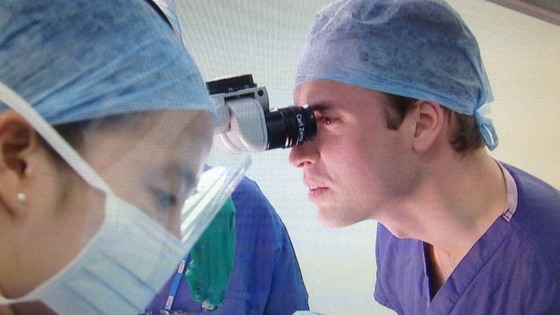 Dressed in medical scrubs, the Duke looked into a micro-vascular microscope placed above the body of a breast-reconstruction patient, as he was talked through the surgical procedure.
Read: Prince William hails anti-racism football campaign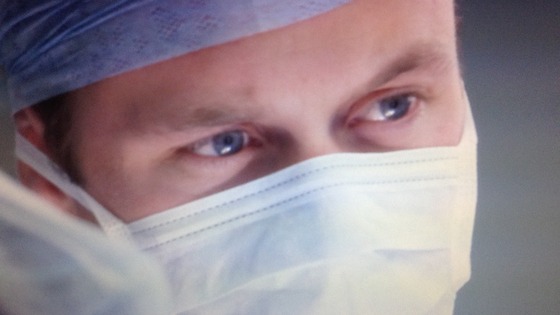 He then donned a face mask as he moved into a second operating theatre to view surgery to remove a bladder tumour for a male patient in his 50s.
Consultant plastic surgeon Stuart James said the royal visit had not been a distraction."The priority is looking after the patient," he said.
Load more updates
Back to top