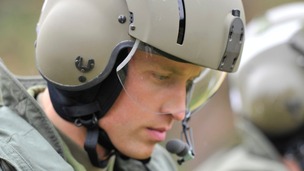 Prince William is to become a helicopter pilot with East Anglian Air Ambulance, it has been announced.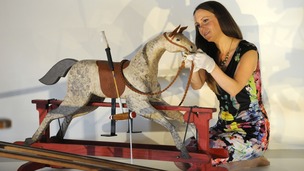 Gifts given to royals when they were children, including the youngest Prince George, go on display today at Buckingham Palace.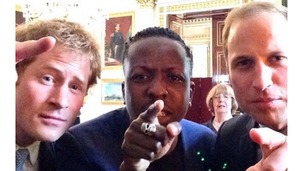 The princes made royal internet history as they appeared for a live question and answer session today.
Live updates
Prince William and Prince Harry were back at the polo pitch today, playing a charity match in Coworth Park near Ascot in Berkshire.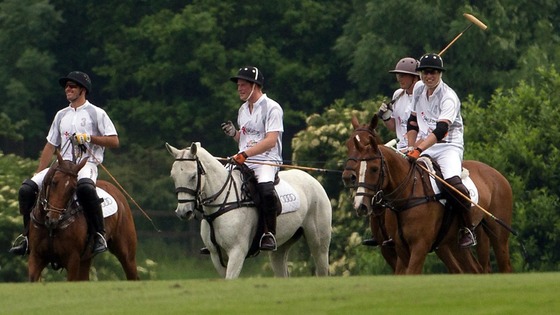 The annual charity event in support of charities including the Royal Marsdencancer hospital, HIV fund Sentebale and youth training charity Skillforce.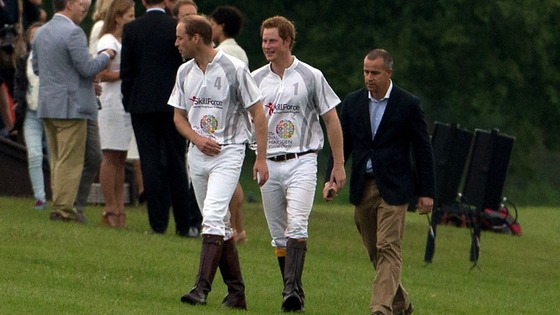 Prince William becomes president of Sub-Aqua club
The Duke of Cambridge has followed in the footsteps of his father, the Prince of Wales, and grandfather, the Duke of Edinburgh, by taking on the role of president of the British Sub-Aqua Club (Bsac).
Speaking exclusively to Scuba magazine he said:
Scuba diving really has opened my eyes not only to many extraordinary sights, but also to the responsibilities that we have as guardians of the underwater world.

I look forward to working with Bsac to encourage even more young people into the sport, for they are the next generation of underwater explorers, pioneers and protectors.

The skills and experiences gained through snorkelling and scuba diving can have a positive and lasting impact on their lives, giving them confidence and building their aspirations.
– Prince William

Bsac chairman Clare Peddie spoke of the Duke of Cambridge appointment saying:
This is a very proud moment in Bsac's history to welcome the Duke of Cambridge after his father and grandfather before him.

It comes just after Bsac's diamond jubilee and having the Duke at the helm of our organisation as we move into a new era is a huge and special privilege.

It is also a chance for us to say thank you to his father, the Prince of Wales, for the four decades of committed service he has given to Bsac.
– Bsac chairman Clare Peddie
Advertisement
Prince George may only be nine months old but his proud father, The Duke of Cambridge, would like to see him in the future experience the "wonders" of snorkelling and scuba diving.
The comments come as Prince William became president of the British Sub-Aqua Club (Bsac) governing body, the third generation of the monarchy to take the helm of president.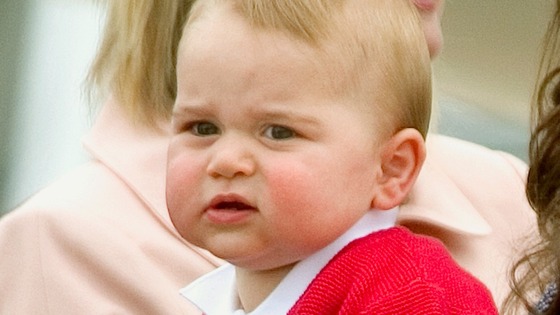 In a foreword for the magazine 'Scuba,' the Duke of Cambridge said he hopes his son Prince George will take up scuba diving,
Prince William said: "Just like my grandfather and my father, I am proud to say that I learnt to dive with Bsac, and share your passion for the sport and the underwater world.
"I hope that one day my son, George, will also experience the wonders that snorkelling and scuba diving have to offer."
Prince William and Prince Harry have paid a visit to the home of musical royalty with a trip to Elvis Presley's Graceland mansion in Memphis, Tennessee.
The brothers joined the tourist trail while in town for a friend's wedding to see where the King of Rock and Roll resided in the later years of his life.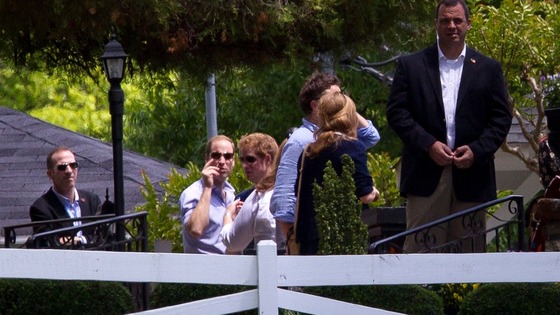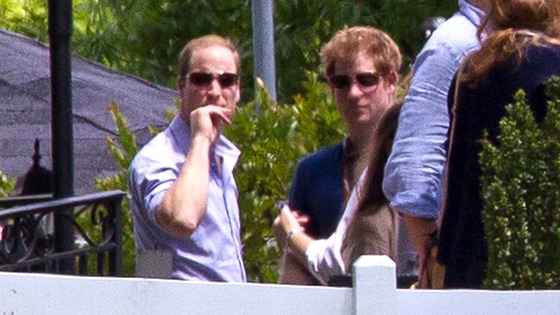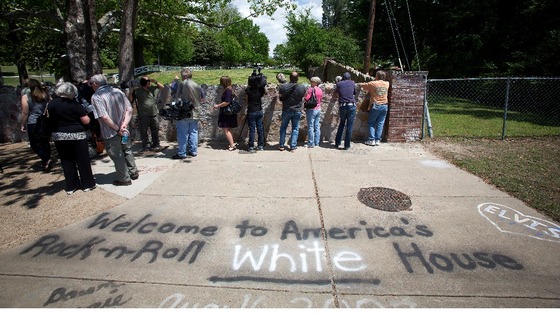 New photo of Prince George shows relaxed family setting
The public have been given another window into the upbringing of Prince George with a new official family photograph showing the eight-month-old royal with the Duke and Duchess of Cambridge and their pet dog Lupo.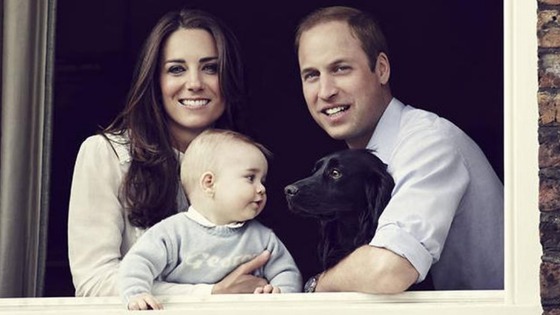 The young family are seen posing out of a window at their home in London's Kensington Palace in the first official photo of Prince George since his christening last October.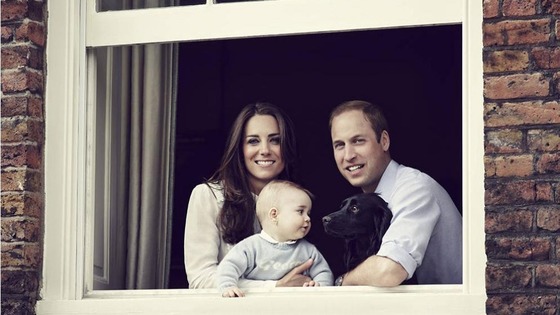 The young prince is seen wearing a jumper with his name emblazoned across it and gazing at the family's black cocker spaniel, while his parents fix their eyes on the camera.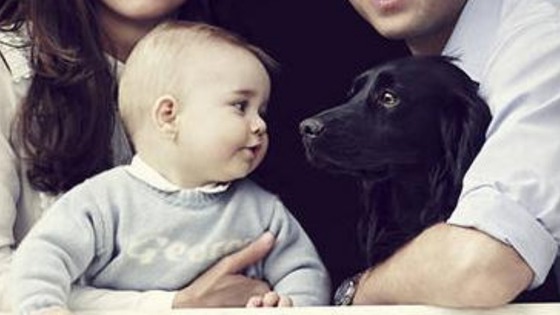 See: Prince George photo is latest glimpse of young royal
Read: Plans revealed for Prince George's first official overseas trip
The Maori King has pulled out of a meeting with the Duke and Duchess of Cambridge during their New Zealand tour.
His officials suggested the engagement was not long enough to do justice to the status of the royal visitors.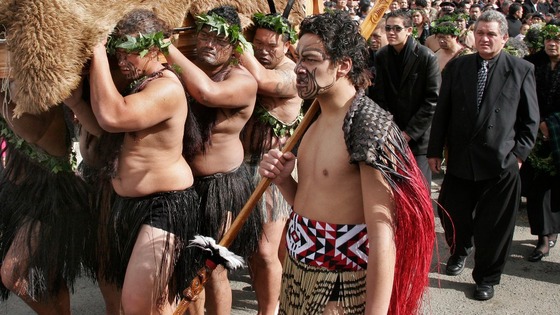 "They were offered a 90-minute slot, that was longer than pretty much any other engagement that they have, and King Tuheitia's people decided that wasn't long enough and on that basis they rejected him attending," New Zealand Prime Minister John Key said in statement.
The Cambridges were due to meet King Tuheitia, a former truck driver who ascended to the throne in 2006, on the country's North Island at Turangawaewae, his official residence and reception building.
The Maori King's office issued a statement which reportedly quoted a senior official who said the monarch was "not some carnival act to be rolled out at the beck and call of anyone, and nor should we be prepared to compromise our tikanga to fit into a pre-determined schedule".
Advertisement
Prince William wants all ivory in the Royal Collection at Buckingham Palace to be destroyed, according to a leading primatologist.
Leading primatologist Jane Goodall told the Independent on Sunday that the Duke of Cambridge had told her he would "like to see all the ivory owned by Buckingham Palace destroyed".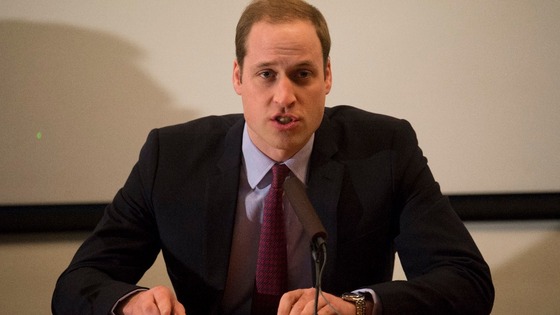 Prince Charles has reportedly also asked for all ivory items at his Clarence House and Highgrove homes to be removed during the last few years.
Charles and William called on the world to turn its back on illegally traded animal parts like ivory and rhino horn in a video appeal earlier this month.
Illegal trade in animal parts such as rhino horn, tiger parts and elephant tusks is worth more than an estimated £11.5 billion each year.
Watch: Prince William says he wants to 'protect wildlife for my son'
'12 Years A Slave' wins Best Film at Bafta Awards
Prince William has arrived on the red carpet of the Bafta Awards, where he will tonight present Dame Helen Mirren with the Fellowship award.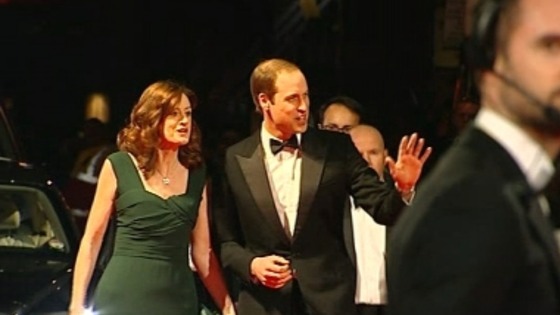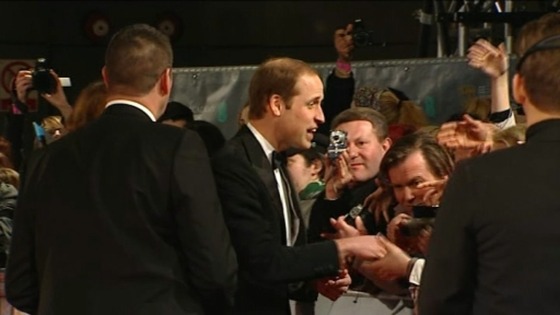 William and Harry's 'private effort' to help flooded town
Princes William and Harry have left the flood-hit village of Datchet in Berkshire after a day moving sandbags in a "private" mission to help residents.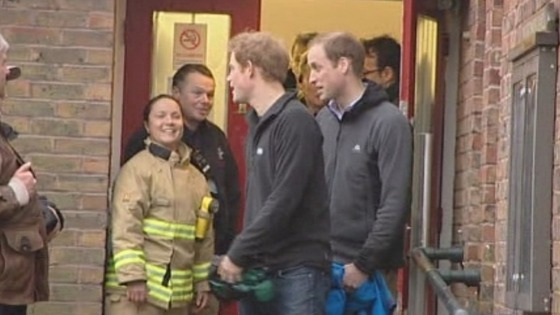 Read more: Torrential rain and severe gales sweep across the UK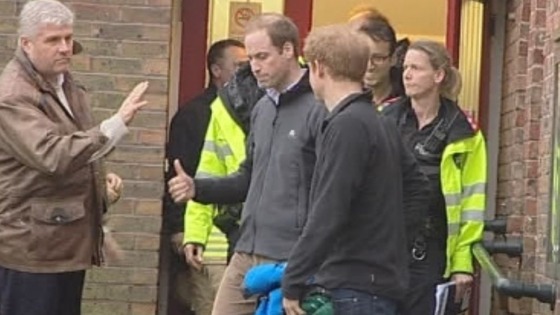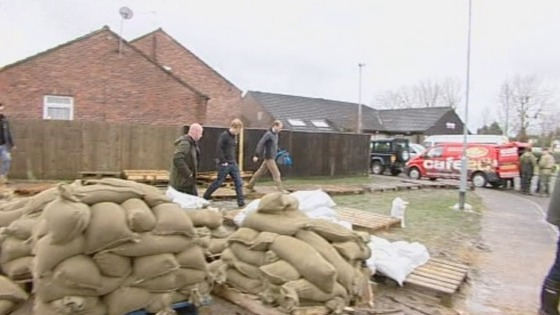 Watch: William and Harry form human chain to unload sandbags
William and Harry's 'private effort' to help flooded town
Princes William and Harry formed a human chain to unload sandbags from an Army vehicle as they joined colleagues from the armed forces in helping to defend Datchet from the floods.
The private visit was unannounced but once news of their work spread, they were followed by journalists and cameramen.
Asked by ITV News whether he was enjoying helping, Prince Harry replied: "Not really with you guys around".
Watch: William tells 'reporters to help instead of throwing cameras around'
Load more updates
Back to top