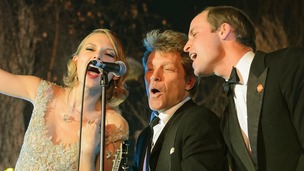 Prince William performed an impromptu rendition of Living On A Prayer with Jon Bon Jovi and pop star Taylor Swift.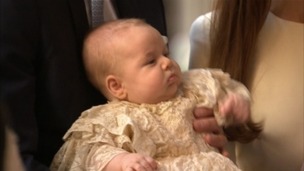 The Duke of Cambridge has vowed to take Prince George to watch his beloved football team, Aston Villa, at Villa Park in the future.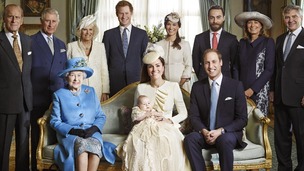 The Duke and Duchess of Cambridge have released four official photographs from Prince George's christening
Live updates
Royal baby christening photos
The Duchess of Cambridge has said that Prince George was "a good boy" at his christening yesterday.
"He was such a good boy actually, we're very lucky - he's not always like that", she said.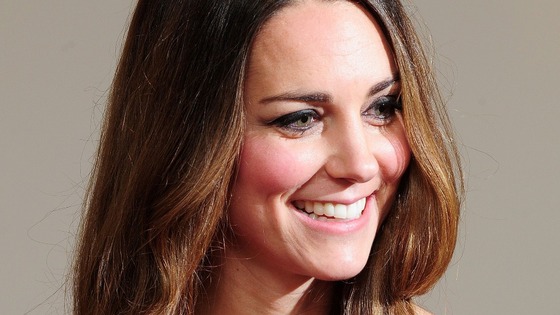 Kate spoke after leaving her three-month-old son "fast asleep" to attend a100 Women in Hedge Funds dinner in aid of the charity Action on Addiction.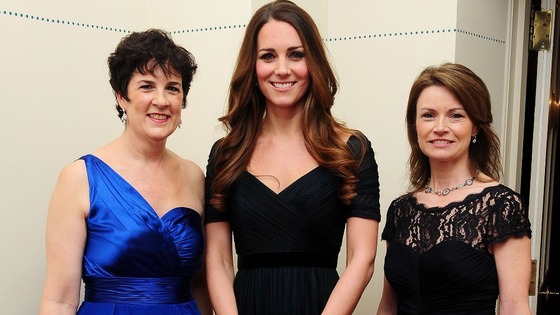 Royal baby christening photos
The Queen was in buoyant mood after Prince George's christening, telling guests at a Buckingham Palace reception how much she had enjoyed the event.
She greeted the Bishop of London The Right Reverend Richard Chartres - who had been at the St James's Palace service earlier today - with a warm smile.
The Queen, wearing a metallic blue and taupe dress with matching jacket by Angela Kelly, gave a gesture of mock surprise as she told him: "I haven't seen you for such a long time."
Discussing the christening, she added: "It was very nice though, wasn't it?"
The Bishop also spoke to the Duke of Edinburgh about George's behaviour during his special day, commenting: "Ah, he behaved!"
He was one of the guests at the reception for The Queen Elizabeth Diamond Jubilee Trust, of which he is patron.
Others in attendance included former Prime Minister Sir John Major, who is chairman of the board of trustees, and Secretary of State for International Development Justine Greening.
Advertisement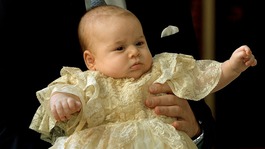 Prince George was christened today in a small, private service at the Chapel Royal at St James's Palace.
Read the full story
Royal baby christening photos
The Cabinet's christening gift to Prince George is a hand-crafted pine toy box made by Hibba Toys UK of Leeds.
I think it was suggested as an appropriate gift by the Palace. Every member of the Cabinet is contributing.
– Prime Minister David Cameron's official spokesman

Ministers are also making a charitable donation to the Royal Foundation of the Duke and Duchess of Cambridge and Prince Harry.
Royal baby christening photos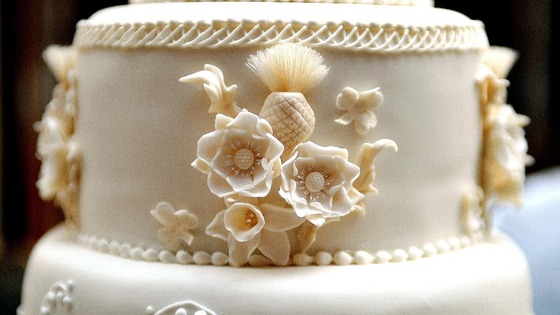 Guests gathered at Clarence House following Prince George's christening service, where they were served slices of christening cake taken from a tier of the Cambridges' wedding cake.
The eight-tiered fruitcake, decorated with hundreds of sugar flowers, was made by luxury cake-maker Fiona Cairns and her team.
Royal baby christening photos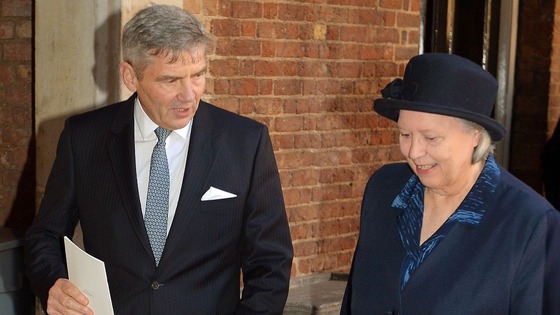 One notable guest at the christening was the Duke of Cambridge's former nanny Jessie Webb, who left the chapel in conversation with Prince George's grandfather Michael Middleton.
Ms Webb has been helping the Cambridges with childcare duties and attended the christening in her role as nanny.
Advertisement
Royal baby christening photos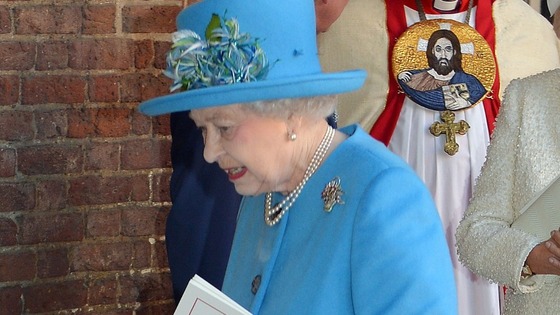 The Queen wore a brooch to the christening given to her by her parents, George VI and the Queen Mother, which marked the birth of Prince Charles in 1948.
The brooch, made of rubies, diamonds and sapphires, takes the form of a basket of flowers.
It was pinned to the Queen's sky blue cashmere coat with mother of pearl buttons, worn over a paisley printed silk dress.
Royal baby christening photos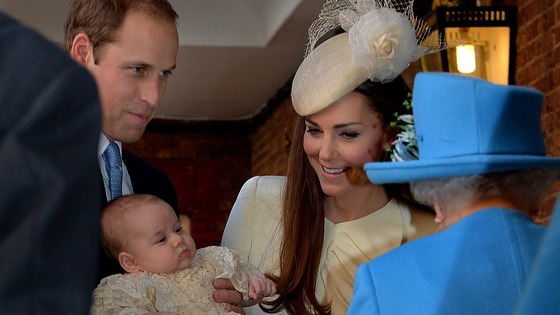 During today's service, the Archbishop of Canterbury said Prince George "is to share the life of Christ which is in him, regardless of whom he meets, their faith or nature or habits, so that others find life."
He told the congregation: "That sharing may be in words, or generous actions - most likely both - but it will be both very costly and infinitely rewarding."
The Archbishop said the parents and godparents of Prince George have a 'simple task' - "To make sure he knows who this Jesus is. Speak of him, read stories about him. Introduce him in prayer. Help him to grow and flourish into the person God has created and has called him to be."
Royal baby christening photos
The christening service of Prince George lasted around 35 minutes and when it came to an end, the Duke of Edinburgh and the Queen were the first to leave, with the monarch clutching a copy of the order of service.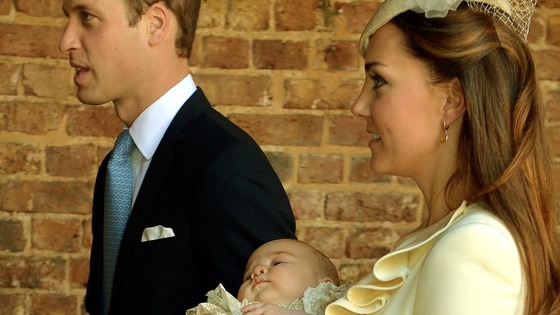 The Archbishop and the Bishop of London were waiting on the steps and were thanked by the family and friends of the royal couple as the guests left.
Charles and Camilla were behind the monarch and the heir to the throne followed the Queen into nearby St James's Palace which is connected to Clarence House where the proud grandfather and his wife were hosting a private tea.
Kate and William left the chapel together with the duchess holding her son who was wide eyed and clasped his hands together.
Dr Chartres looked at George's tiny hands and joked with his parents, saying he was holding them in a "very commanding" manner.
Royal baby christening photos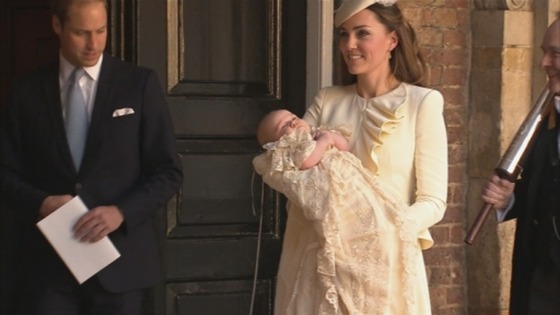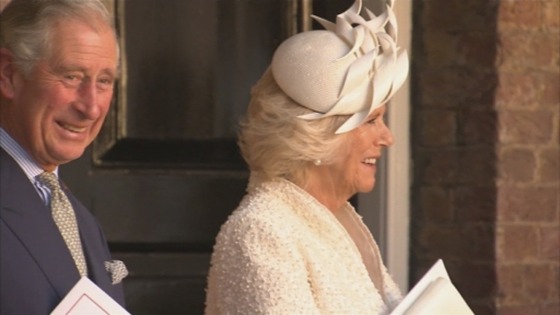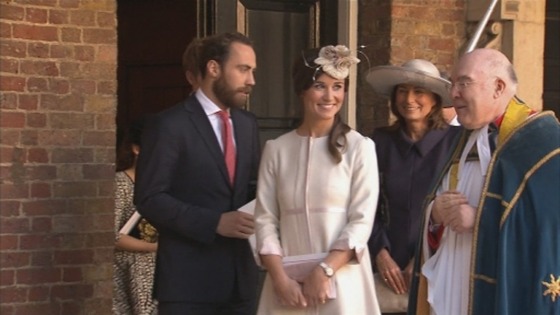 Load more updates
Back to top