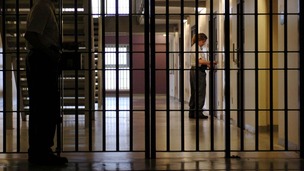 With 81% behind bars for non-violent crimes, more support for female prisoners is needed, the new justice minister tells Daybreak.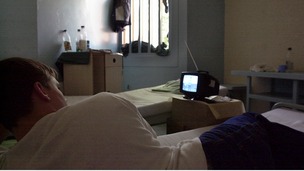 The Justice Secretary is to unveil changes to the system of privileges in jail with the aim of ensuring that perks are actively earned.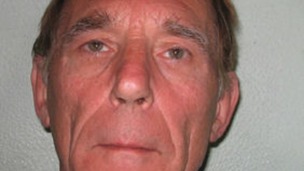 John Massey escaped from Pentonville prison yesterday evening. The public are urged not to approach him, but to call 999 if they see him.
Live updates
Jailed women to be near home
Labour's shadow justice secretary Sadiq Khan has described the government's prison reforms as "tinkering around the edges" of the problem.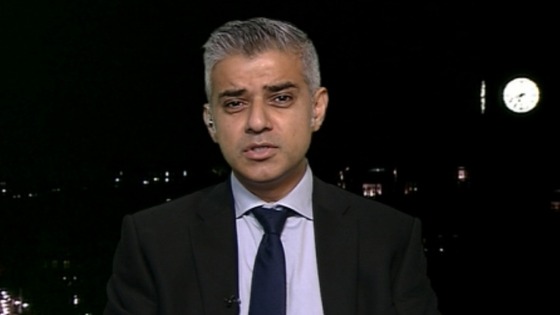 Khan told Daybreak that it should be investing in more women's treatment centres and more smaller prisons. He said in an earlier statement: "With only a small number of scattered women's prisons, the concept of local resettlement is almost meaningless."
Jailed women to be near home
When a female offender walks out of the prison gates, I want to make sure she never returns.

Keeping female prisoners as close as possible to their homes, and importantly their children, is vital if we are to help them break the pernicious cycle of re-offending.

And providing at least a year of support in the community, alongside the means to find employment on release, will give them the best possible chance to live productive, law abiding lives.
– Justice minister Lord McNally
Advertisement
Jailed women to be near home
The new plan to try and tackle female offending is being set out to work alongside Transforming Rehabilitation reforms in which every offender receives 12 months of tailored support as they leave prison.
With the aim of trying to cut reoffending and trigger further falls in the female prison population, a new open unit at HMP Styal is to focus on helping women into jobs on release.
Several reports to be published later today, including The Government's response to the Justice Select Committee report on Women Offenders: After the Corston Report and the NOMS Women's Custodial Estate Review, are set to help feed in to the new approach towards tackling female offending.
Jailed women to be near home
Female inmates will serve their sentences closer to home and will be offered skills to help find work upon their release under new reforms revealed.
Under the proposals, low risk offenders will be encouraged to undertake practical training so they can seek employment following their jail term.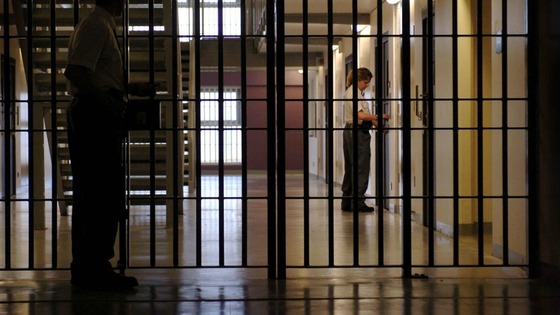 The reforms, unveiled by Justice minister Lord McNally, who is also the minister for female offenders, call for all women's prisons to become resettlement prisons so that women are close to home and are re-integrated into society.
Juliet Lyon, director of the Prison Reform Trust, said: "Trying to improve women's imprisonment would be a waste when the best way to reduce women's offending is to invest in treatment for addictions, mental healthcare, training for work and safe housing away from domestic violence and abuse."
MoJ fined for prisoner data leak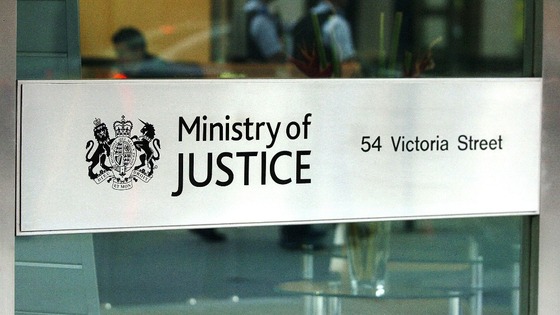 A Ministry of Justice spokesman said: "We treat the security of information very seriously and took immediate steps to recover the data as soon as the loss was reported to ensure that it went no further.
"These types of incidents are extremely rare but this does not mean that we are complacent.
"A thorough investigation was held by the prison who immediately altered their procedures, and further changes were implemented across the prison estate."
MoJ fined for prisoner data leak
The potential damage and distress that could have been caused by this serious data breach is obvious.

Disclosing this information not only had the potential to put the prisoners at risk, but also risked the welfare of their families through the release of their home addresses.
Fortunately it appears that the fall-out from this breach was contained, but we cannot ignore the fact that this breach was caused by a clear lack of management oversight of a relatively new member of staff.

Furthermore the prison service failed to have procedures in place to spot the original mistakes.

It is only due to the honesty of a member of the public that the disclosures were uncovered as early as they were and that it was still possible to contain the breach.
– ICO Deputy Commissioner and director of data protection David Smith
Advertisement
MoJ fined for prisoner data leak
The Ministry of Justice is to be fined £140,000 by the data watchdog after the personal details of all 1,182 prisoners at a jail were mistakenly emailed to inmates' families.
A spreadsheet containing sensitive information including names, ethnicity, addresses, sentence length, release dates and details of the offences by all inmates at HMP Cardiff was sent to three families, the Information Commissioner's Office (ICO) said.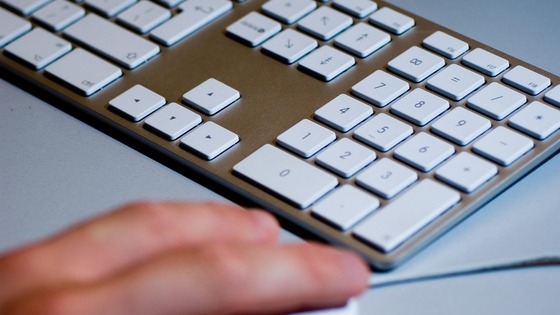 The breach was only discovered when one of the recipients contacted the prison on August 2, 2011 to report they had received an email from the prison clerk about an upcoming visit, which included the file.
The ICO found there was a clear lack of management oversight at the prison, with the clerk working unsupervised despite only having worked at the prison for two months and having limited experience and training.
Female prisoners at Europe's largest prison for women have been exposed to "intimidation and abuse" by a private security firm which forced them to travel in vans with male inmates.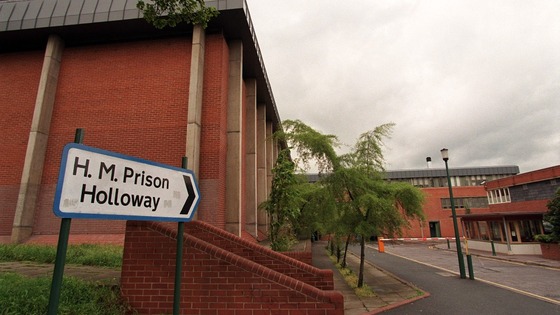 A surprise inspection at HMP Holloway found joint-venture firm Serco-Wincanton transferring female inmates to the jail in vehicles with men for long periods without a privacy screen.
The male prisoners got out first, leaving the female inmates in the "grubby" vehicle, because reception areas in men's prisons have a fixed cut-off time, HM Inspectorate of Prisons (HMIP) said.
Director of the Prison Reform Trust, Juliet Lyon, warned Serco-Wincanton had risked the safety and wellbeing women who had suffered sexual violence:
"It's time to call a halt to transporting women, many of whom have been victims of sexual abuse and domestic violence, with men in prison vans where too often they are subject to long delays and intimidation."
A member of prison staff who used vinegar-drenched chips to smuggle cannabis into HMP Wormwood Scrubs has been jailed for four years.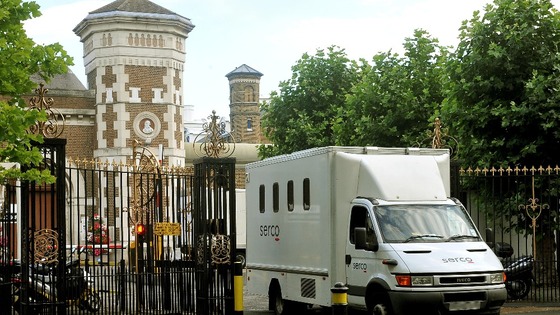 Jason Paul Singh, 24, of Totteridge Road, High Wycombe in Buckinghamshire pleaded guilty yesterday to supplying drugs into the prison estate.
Isleworth Crown Court heard how on the evening of September 10 this year, Singh went to work with 50 grams of cannabis wrapped in cellophane in his rucksack.
The smell of cannabis was so strong that Singh went to a fish and chip shop and bought a bag of chips which he smothered with vinegar.
Privately-run prison criticised
Central
The inspection of HMP Oakwood by HMI Prisons found a number of concerns with the prison for category C inmates.
The inspection found too many prisoners felt unsafe and there was clear evidence of drug and alcohol use.
Prisoners were unable to access basic facilities, such as cleaning materials and kit, the report said, while staff-prisoner relationships were not respectful.
Healthcare provision was "very poor", inspectors said, which resulted in the Care Quality Commission hitting the healthcare provider with a regulatory enforcement notice, it added.
Load more updates
Back to top