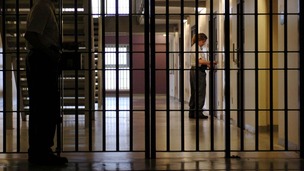 With 81% behind bars for non-violent crimes, more support for female prisoners is needed, the new justice minister tells Daybreak.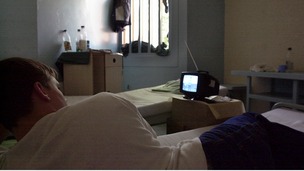 The Justice Secretary is to unveil changes to the system of privileges in jail with the aim of ensuring that perks are actively earned.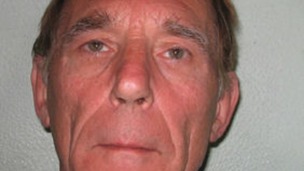 John Massey escaped from Pentonville prison yesterday evening. The public are urged not to approach him, but to call 999 if they see him.
Live updates
18-rated movies prison ban
Movies with a certificate 18 rating have been banned from jails in England and Wales as part of a clampdown on perks behind bars brought into force today.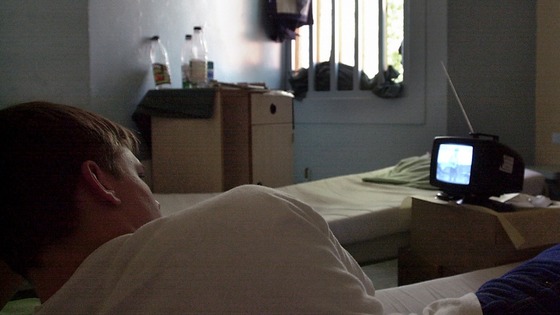 Prisoners are to be banned from watching violent and sexually explicit films, such as Hostel and Reservoir Dogs, under changes to the Incentives and Earned Privileges (IEP) scheme.
'Super prison' plans condemned
The Prison Reform Trust said the pressure of budget cuts and economies of scale have led the Government to the creation of "super prisons".
Director Juliet Lyons said:
Prisons cannot, and should not, continue to pick up the tab for a range of social and health needs.

A more effective and far-sighted use of taxpayers' money would see addicts receiving treatment in the community, or in residential centres, and people who are mentally ill, or those with learning disabilities, getting the health and social care they need to lead responsible lives in their communities.
Advertisement
'Super prison' plans condemned
Nearly half the prisoners in England and Wales could be held in 1,000-plus super-sized jails under Government plans to transform the prison estate, campaigners have said.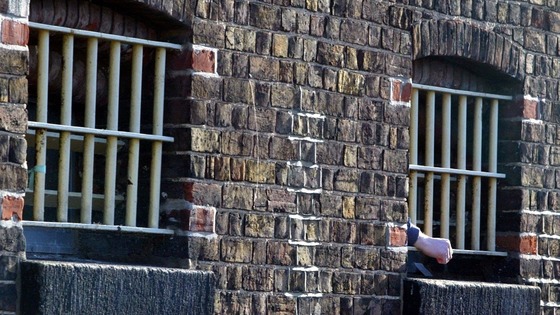 Around 38,000 prisoners will ultimately be held in 30 so-called "super prisons" based on current trends, according to the Prisons Reform Trust.
The charity has warned that larger and cheaper-to-run jails come "at the expense of prisoners' safety and rehabilitation".
Jailed women to be near home
Economist Vicky Pryce, who spent two months in prison earlier this year, has said that women behind bars have "special needs".
She said it was not a case of making prison "softer" for female offenders, but of minimising the wider impact and costs on society.
Pryce was sentenced to eight months in prison in March for perverting the course of justice by taking speeding points for her former husband Chris Huhne in 2003.
Watch: Vicky Pryce: UK prison system not fit for purpose
Jailed women to be near home
Labour's shadow justice secretary Sadiq Khan has described the government's prison reforms as "tinkering around the edges" of the problem.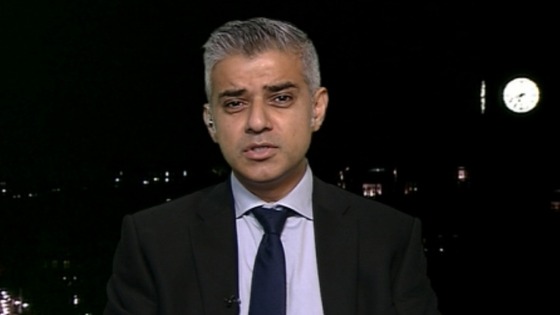 Khan told Daybreak that it should be investing in more women's treatment centres and more smaller prisons. He said in an earlier statement: "With only a small number of scattered women's prisons, the concept of local resettlement is almost meaningless."
Jailed women to be near home
When a female offender walks out of the prison gates, I want to make sure she never returns.

Keeping female prisoners as close as possible to their homes, and importantly their children, is vital if we are to help them break the pernicious cycle of re-offending.

And providing at least a year of support in the community, alongside the means to find employment on release, will give them the best possible chance to live productive, law abiding lives.
– Justice minister Lord McNally
Advertisement
Jailed women to be near home
The new plan to try and tackle female offending is being set out to work alongside Transforming Rehabilitation reforms in which every offender receives 12 months of tailored support as they leave prison.
With the aim of trying to cut reoffending and trigger further falls in the female prison population, a new open unit at HMP Styal is to focus on helping women into jobs on release.
Several reports to be published later today, including The Government's response to the Justice Select Committee report on Women Offenders: After the Corston Report and the NOMS Women's Custodial Estate Review, are set to help feed in to the new approach towards tackling female offending.
Jailed women to be near home
Female inmates will serve their sentences closer to home and will be offered skills to help find work upon their release under new reforms revealed.
Under the proposals, low risk offenders will be encouraged to undertake practical training so they can seek employment following their jail term.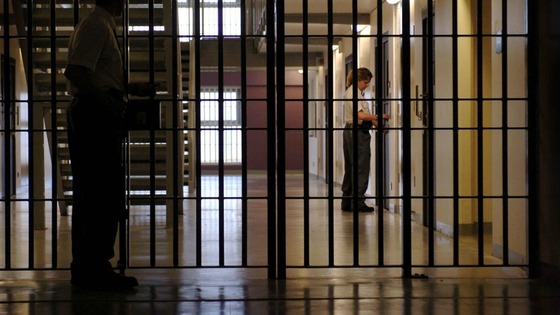 The reforms, unveiled by Justice minister Lord McNally, who is also the minister for female offenders, call for all women's prisons to become resettlement prisons so that women are close to home and are re-integrated into society.
Juliet Lyon, director of the Prison Reform Trust, said: "Trying to improve women's imprisonment would be a waste when the best way to reduce women's offending is to invest in treatment for addictions, mental healthcare, training for work and safe housing away from domestic violence and abuse."
MoJ fined for prisoner data leak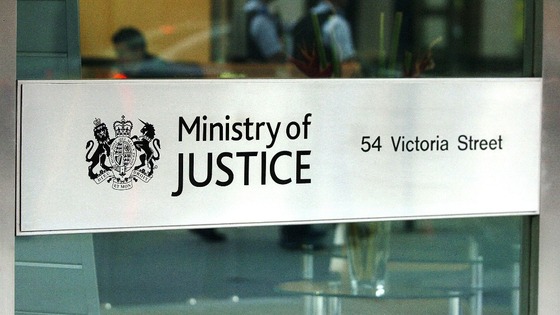 A Ministry of Justice spokesman said: "We treat the security of information very seriously and took immediate steps to recover the data as soon as the loss was reported to ensure that it went no further.
"These types of incidents are extremely rare but this does not mean that we are complacent.
"A thorough investigation was held by the prison who immediately altered their procedures, and further changes were implemented across the prison estate."
MoJ fined for prisoner data leak
The potential damage and distress that could have been caused by this serious data breach is obvious.

Disclosing this information not only had the potential to put the prisoners at risk, but also risked the welfare of their families through the release of their home addresses.
Fortunately it appears that the fall-out from this breach was contained, but we cannot ignore the fact that this breach was caused by a clear lack of management oversight of a relatively new member of staff.

Furthermore the prison service failed to have procedures in place to spot the original mistakes.

It is only due to the honesty of a member of the public that the disclosures were uncovered as early as they were and that it was still possible to contain the breach.
– ICO Deputy Commissioner and director of data protection David Smith
Load more updates
Back to top