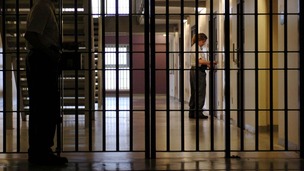 With 81% behind bars for non-violent crimes, more support for female prisoners is needed, the new justice minister tells Daybreak.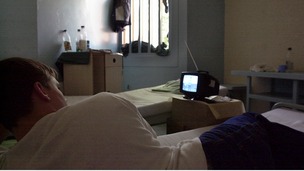 The Justice Secretary is to unveil changes to the system of privileges in jail with the aim of ensuring that perks are actively earned.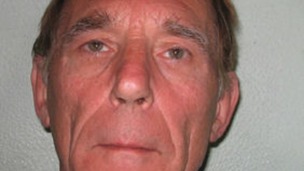 John Massey escaped from Pentonville prison yesterday evening. The public are urged not to approach him, but to call 999 if they see him.
Live updates
Privately-run prison criticised
Central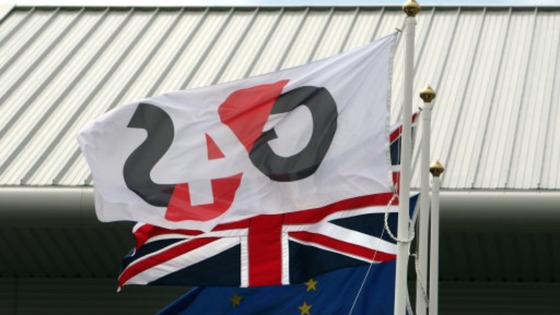 Jerry Petherick, managing director for G4S Custodial and Detention Services, said: "The mobilisation of any prison is a complex and challenging operation but the size and scale of Oakwood - the largest prison in the country - made this even more acute.
"As well as the logistical hurdles in new establishments, prisoners test the regime as well as the members of staff, who may be new to prison life.
"We have already taken steps to make improvements, appointing a dedicated task-force to address problem areas, such as the prevalence of drugs, while providing additional funding where necessary. This is starting to yield results."
Privately-run prison criticised
Central
This is a shocking inspection report of this G4S run prison. It raises huge questions whether Oakwood prison should have been allowed to open and take prisoners when it did. There is a strong suspicion that Oakwood prison was rushed into service against the advice of officials and experts, putting safety at risk.
– Sadiq Khan MP, Labour's Shadow Justice Secretary
Advertisement
Privately-run prison criticised
Central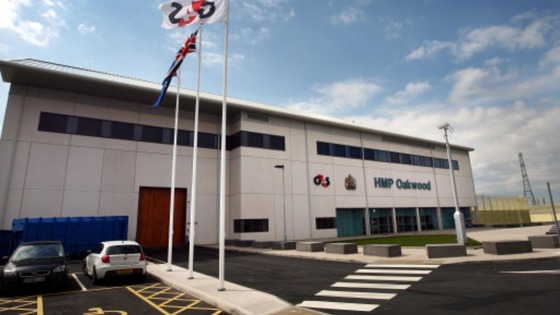 The biggest prison in the country, HMP Oakwood, has been slammed by inspectors.
HMP Oakwood, which can hold 1,600 prisoners, had inexperienced staff and high levels of violence and self-harm, said HM Inspectorate of Prisons following a surprise visit.
The report found that the prison, known as "Jokewood", needs to address its approach to the near-300 sex offenders it holds, many of whom were due for release without their offending having been addressed.
G4S, which runs the prison, says it has already taken steps to make improvements.
Early prisoner releases axed
It's outrageous that offenders who commit some truly horrific crimes in this country are automatically released from prison halfway through their custodial sentence, regardless of their behaviour, attitude and engagement in their own rehabilitation.

This Government is on the side of people who play by the rules and want to get on. We need to teach criminals a lesson; you will be punished for your crime and you must earn your release, it is not an automatic right.
– Chris Grayling, Justice Secretary
Early prisoner releases axed
Prisoners' automatic release halfway through their sentences is being axed and they will have to "earn" their early release.
Child rapists and terrorists will no longer be automatically released at the halfway point of their prison sentence, under the proposals unveiled by the Justice Secretary Chris Grayling.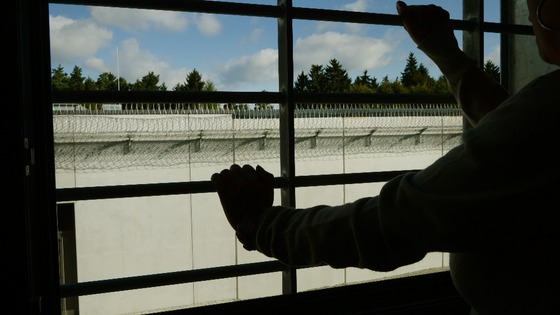 In addition, criminals who receive an Extended Determinate Sentence - where the offender receives a custodial sentence plus a further extended period of licence - will no longer be released automatically two-thirds of the way into their custodial sentence.
Primary legislation, which will be brought forward in the new year, is required for the new changes, which are expected to affect around 600 criminals a year.
Freed prisoners 'not assessed'
"A very small proportion" of offenders released on life license commit another crime, said the author of a report on how risk assessments are failing the public and prisoners.
Chief Inspector of Probation Liz Calderbank told Daybreak the "vast majority" of prisoners released on life license "re-integrate safely" and "go on to lead productive and successful lives".
However, she warned against the restrictive nature of risk assessment criteria and felt there was more to be done to assist serious offenders leaving prison.
Advertisement
Freed prisoners 'not assessed'
Life sentencing has been used to punish the most severe crimes since the suspension of the death penalty in 1965.
According to a new report from the inspection of life-sentence prisoners:
Life sentences are given to those guilty of murder, manslaughter and rape.
While whole-life tariffs are available, most prisoners will be released on parole at some point - the average time served on a mandatory life sentence in 2011 was 16 years.
Temporary licence allows the inmate to leave the prison for a short period of time - whether visiting a wedding or an overnight visit.
Prisoners who were released on temporary licence who were not being properly risk assessed, the inspection of life-sentence prisoners found.
Freed prisoners 'not assessed'
Killers and rapists are roaming the streets because of the prison service's failure to complete a full and proper risk assessment before they leave prison, a scathing new report has found.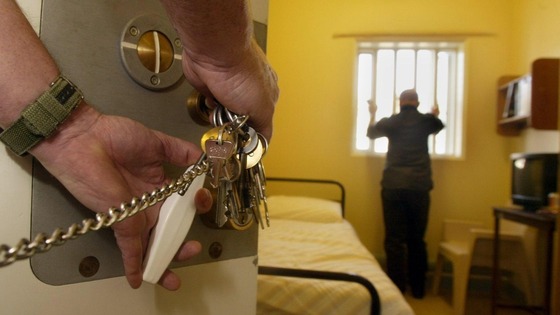 Basic elements of risk assessments were missing, not adequately filled in or there was "confusion" over who was in charge of the report, the inspection of life-sentence prisoners found.
One unidentified prison changed its paperwork for releasing life-sentence prisoners on temporary licence so the section dealing with risk of harm to others was removed to "simplify the process".
Chief Inspector of Probation Liz Calderbank said prison governors were "not being supplied with sufficient, accurate information" and in a small number of cases nor was the Parole Board, which determines whether prisoners can be safely released into the community.
Inmates in 'overcrowded' cells
According to the Howard League for Penal Reform, in England and Wales:
777 prisoners were made to sleep three to a cell, when the cells are designed to accommodate only two.
HMP Wandsworth prison in south London was the worst prison for overcrowding - on an average day 835 inmates had to share cells with an open toilet.
Other overcrowded prisons were Altcourse, Doncaster, Birmingham, Pentonville, Preston, Manchester, Elmley, Nottingham and Durham
Serco staff face fraud probe
Staff at private security giant Serco face a police investigation after the Government uncovered potentially fraudulent behaviour in the management of its £285 million prison escorting contract.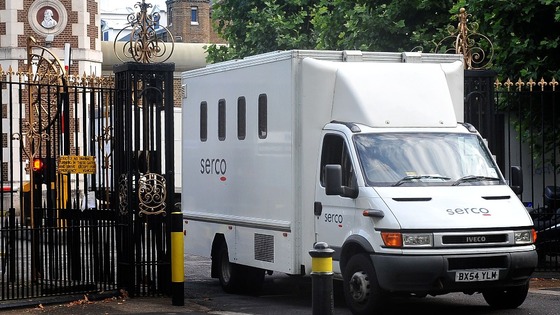 Serco employees allegedly recorded prisoners as having been delivered ready for court - a key performance measure for the contract - when in fact they were not, the Ministry of Justice (MoJ) said.
The contract, which covers prison transfer services in London and East Anglia, has been put under administrative supervision with immediate effect.
Load more updates
Back to top