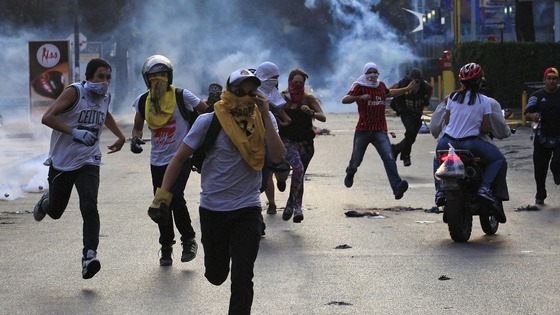 Small groups of anti-government protests continued to clash with police on Saturday in Caracas as isolated incidents of violence continued to erupt throughout the day.
Venezuelan opposition sympathizers have been holding rowdy street protests for nearly a month to demand the resignation of President Nicolas Maduro. They accuse his government of using excessive force against demonstrators.
Maduro says the demonstrations are part of a Washington-backed plot to overthrow his government.