QPR have announced they will not be taking disciplinary action against Steven Caulker over the incident that left him with a cut head
Read the full story ›
QPR deny there was an altercation at a Sunday lunchtime gathering, but admit Steven Caulker required hospital treatment for a head cut
Read the full story ›
Advertisement
QPR boss Harry Redknapp has told his players to forget about organising a Christmas party
Read the full story ›
QPR midfielder Sandro has been ruled out until after Christmas with the knee injury he sustained at Newcastle on Saturday.
Peter Florida, QPR's Head of Medical services, said: "He has suffered damage to his medial ligaments. It is totally unrelated to his previous ACL injury."
"Unfortunately, he will now be unavailable for selection until after Christmas."
Sandro has only completed 90 minutes twice for QPR since joining from Spurs for £10m during the summer transfer window.
The Football Association have announced the reasons behind Rio Ferdinand's three-match ban and £25,000 fine.
QPR defender Ferdinand used the word 'sket', meaning 'a promiscuous girl or woman'.
The FA said: "With nearly 6m followers, Mr Ferdinand is clearly an experienced Twitter user and should know better. He is, without doubt, a role model for many young people. His responsibility is therefore that much greater.
"Unfortunately there is no formal or direct admission and there is certainly no sign of remorse. The Regulatory Commission members extracted what 'mitigation' they could from the solicitor's letter, but again reminded themselves that Mr. Ferdinand had simply not responded at all to the actual charge brought against him despite several requests for him to do so."
QPR boss Harry Redknapp claims he does not know what Twitter is after Rio Ferdinand was banned for using the word 'sket' on the social media platform.
The R's defender has been banned for three matches and fined £25,000 for using 'sket', meaning "promiscuous girl or woman".
"We've not seen the report from the FA so we can't really comment on it, to understand what he has done," Redknapp stated in his press conference.
"I'll have to sit down with chief executive Philip Beard and chairman Tony Fernandes and talk about the possibility of an appeal when we have the report.
"Rio does know how to behave off the pitch. There are not many professionals better than Rio. But I am not in position to talk about it, because I have not seen any details."
Redknapp, 67, admits his grasp on social media is not a strong one, and explaining that it's not up to the club to manage a player's Twitter output..
"As far as I see it a personal thing rather than something that should affect a club.
"I don't know what Twitter is, I don't want to know to be honest. It doesn't interest me one little bit. If I understood it I might be able to talk about it."
Advertisement
QPR boss Harry Redknapp claims he has been Adel Taarabt's only ally at the club in the past three years as their row escalates
Read the full story ›
Not a record that QPR defender Richard Dunne would want but it looks like it'll be his for a while yet.
10 - After his own goal on Sunday, Richard Dunne has now scored 10 OG's in the PL; more than any other player. Oops http://t.co/2vaNHxU77F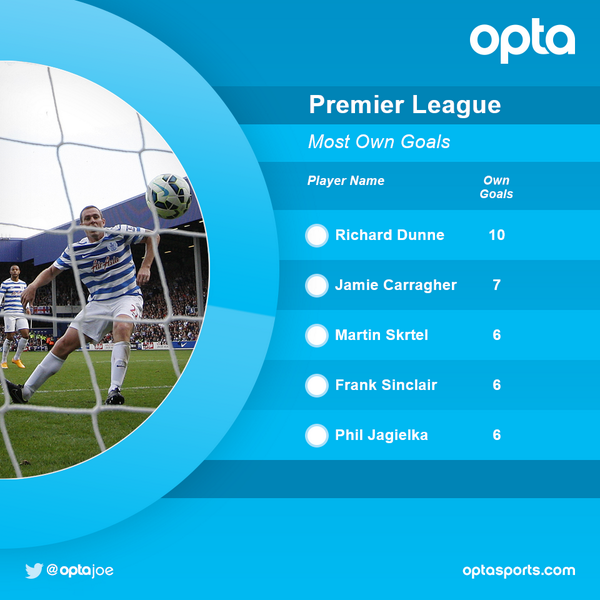 Adel Taarabt has hit back at manager Harry Redknapp over claims that he is overweight and unfit to play
Read the full story ›
Harry Redknapp's post match comments after QPR's 2-3 defeat against Liverpool on Sunday suggest Adel Taarabt weighs some 15 stone.
The 67 year-old launched an astonishing attack against Taarabt, claiming he cannot "protect people who are about three stone overweight," after being quizzed about why the Moroccan was absent from his matchday squad.
I pick people that want to try, and deserve to be at a good football club like QPR, and want to work, and come in every day and want to work, and train, and show a good attitude.

And that's what I got today from the players. When he starts doing that, whether he ever can do it, maybe he'll get a game.

The other lads, I've got a fantastic group of lads here, absolutely superb, all of them. I can't keep protecting people who don't want to run about and train, who are about three stone overweight. What am I supposed to keep saying, keep getting your 60, 70 grand a week but don't train?
– QPR manager Harry Redknapp
According to the NHS, the ideal weight for a healthy man of Tarrabt's 5 ft 11 in frame is around 75 kilograms, or 12 stone, which suggests the attacking midfielder is currently 15 stone.
QPR remain rooted to the foot of the Premier League with four points from eights games following the dramatic defeat against Liverpool.
Load more updates