Royal enthusiasts singing happy birthday to the Queen couldn't come to a consensus on what to call her.
Half of the crowd appeared to chant "happy birthday Mrs Windsor" while others appeared to call her "the Queen". Fans then erupted in laughter as they realised their gaffe.
Advertisement
Jeremy Corbyn has joked that the Queen could be an Arsenal fan.
The Labour leader made the suggestion in the House of Commons, while wishing her a happy birthday.
He recalled the monarch's cancelled visit to the Arsenal football ground in 2006.
As the Queen could not attend the opening, the entire squad was invited to Buckingham Palace to meet her.
Now we know the Queen is absolutely above politics. She may be above football too but many locals harbour this quite secret view that she's actually privately a Gooner.
– JEREMY CORBYN
David Cameron has wished the Queen "health and happiness" on her 90th birthday.
The Prime Minister also praised the Queen for her "extraordinary service" and for opening up the Royal Family to the public.
We are uniquely blessed in our country. Her Majesty's service is extraordinary and it is a joy for us all to celebrate, to cherish and to honour.

In this modern Elizabethan era, Her Majesty has led a gentle evolution of our monarchy.

From that first televised Christmas Day message, over three decades before cameras were allowed into this House, to the opening up of the royal palaces and the invention of the royal walkabout, she's brought the monarchy closer to the people while also retaining its dignity.
– DAVID CAMERON
As the Queen celebrates her 90th birthday we ask - how well do you know Her Majesty?
Read the full story ›
Queen Elizabeth II is greeting the thousands of well-wishers outside Windsor Castle as she celebrates her 90th birthday.
Watch the Queen's walk-about live:
Advertisement
Royal enthusiasts from around the globe have descended upon Windsor to celebrate the Queen's birthday.
Read the full story ›
Great British Bake Off winner Nadiya Hussain has bid farewell to the cakes she baked for the Queen's birthday.
The three orange drizzle cakes are being delivered to Windsor Castle where the Monarch is celebrating the milestone.
Her husband, while clearly disappointed he would not get a slice, was proud of his "Queen" for baking the goodies.
Gogglebox stars Sandy and Sandra have joined the crowd outside Windsor Castle to try and get a glimpse of the Queen on her 90th birthday.
Royal enthusiasts Sandra Martin - who is known for drinking out of a pot noodle cup on the hit Channel 4 show - and Sandy Channer were also in the crowd for the birth of Princess Charlotte last May.
The pair have joined fans hoping to meet the Queen when she goes on her walk-about later today.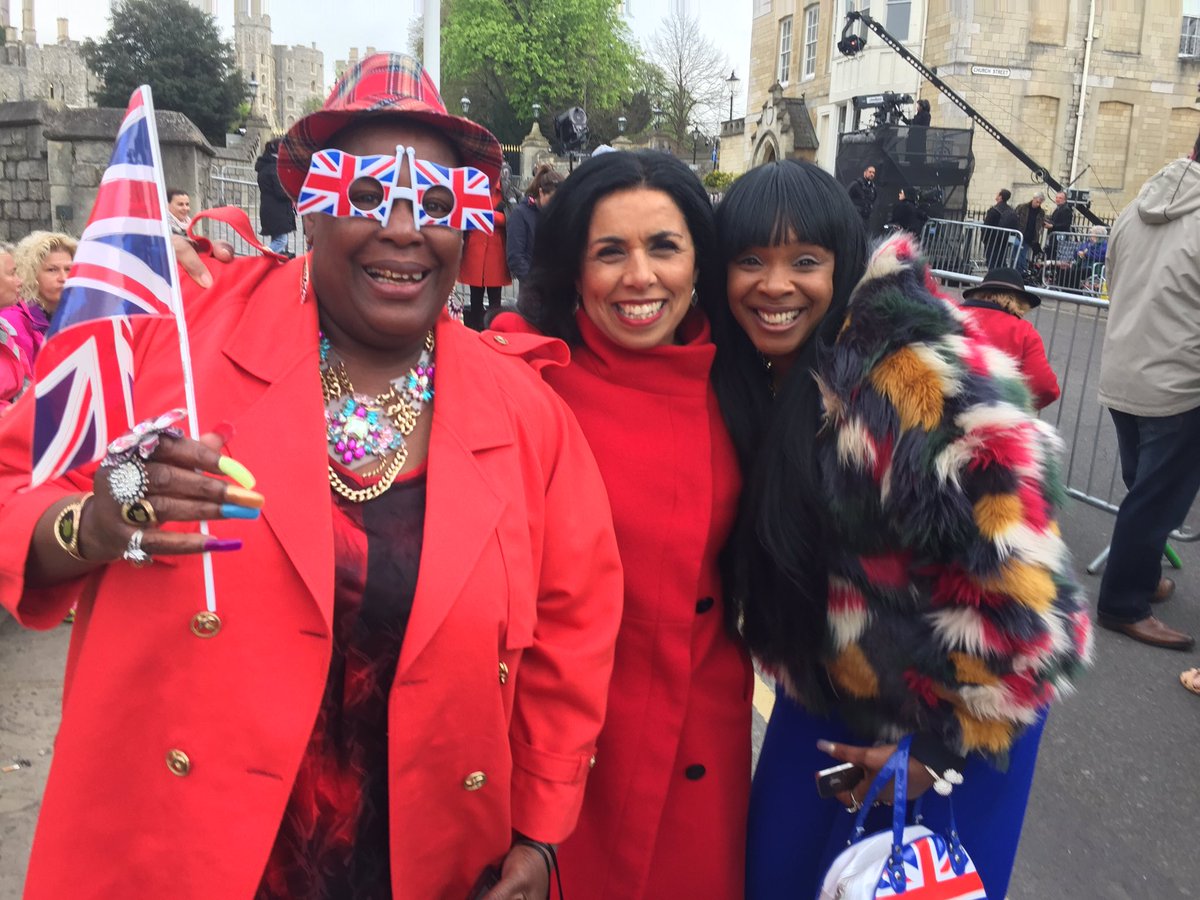 Load more updates