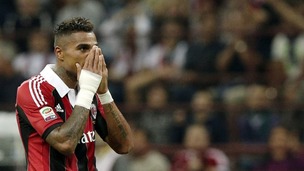 AC Milan's Kevin-Prince Boateng walked-off the pitch in protest after being subjected to racist chants during a friendly match.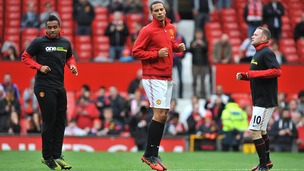 Manchester United's Rio Ferdinand stoked further controversy when he defied his manager to boycott wearing an anti racism t-shirt.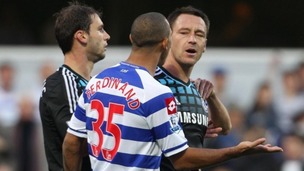 The FA must do more to tackle racism and other discrimination, MPs have said.
Live updates
Racial prejudice 'on the rise' in Britain
Male unskilled manual workers born between 1960 and 1979 are one of the most likely groups to admit being racially prejudiced, according to research by BSA (British Social Attitudes) data published by The Guardian.
Racial prejudice by generation: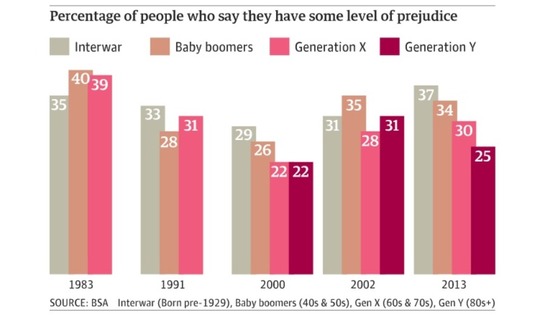 Since 2002, people born between 1960 and 1979 - known as 'generation X' - and people born before 1939 increasingly identify as prejudiced, according to the research.
This compared to those born since 1980 – generation Y – and people born between 1940 and 1959, who have seen prejudice levels fall since then.
Racial prejudice by occupation: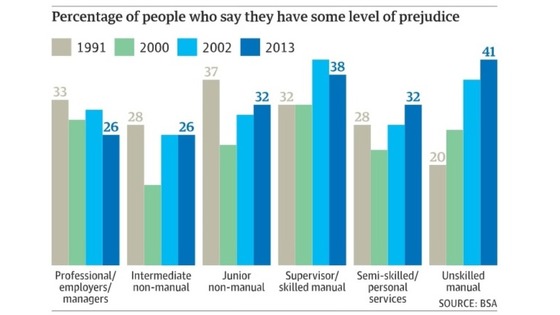 Racial prejudice 'on the rise' in Britain
Nearly a third of people in Britain admit to being "racially prejudiced" according to research carried out by The British Social Attitudes survey.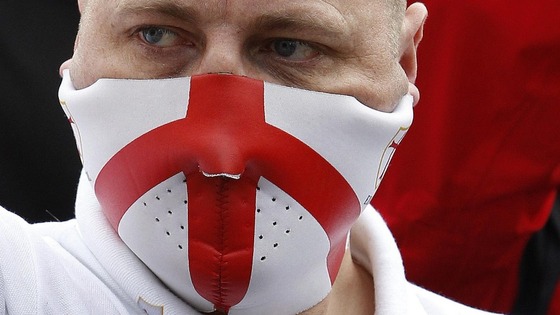 The survey, published by The Guardian, questioned more than 5,000 people across the UK and found that the proportion of people who say they are racially prejudiced has risen overall since 2001.
It suggested that racial prejudice has returned to the level of 30 years ago and found that older men in economically deprived areas are most likely to admit to racial prejudice.
Advertisement
Staffordshire Police are investigating alleged offensive, racist messages sent via Twitter to former footballer Stan Collymore. Mr Collymore contacted Staffordshire Police yesterday evening after a number of messages were sent to him.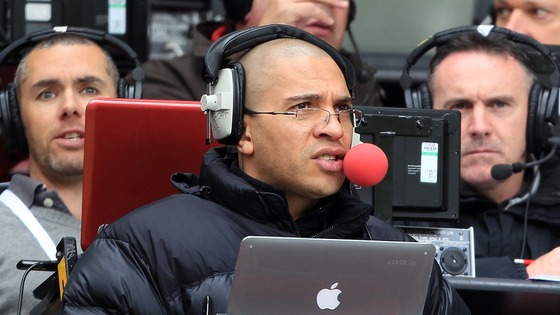 Chief Inspector Carl Ratcliffe, commander of Cannock Chase Local Policing Team (LPT) said: "It's everyone's role to treat each other with respect. It's our role to investigate complaints of criminal behaviour and where appropriate take action.
"When we become aware of complaints about potential criminal offences, we gather evidence to allow the CPS to make a decision on whether to charge or not."
Officers have copies of the messages for detailed investigation of alleged crimes, and will be working closely with the Crown Prosecution Service.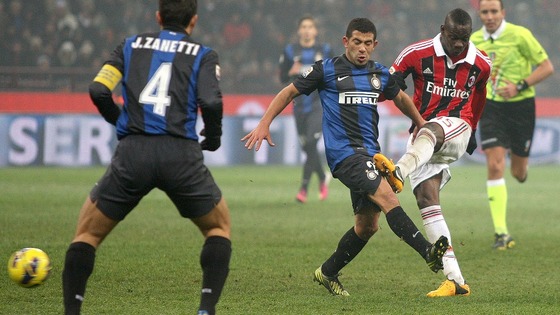 Italian football giants Inter Milan have been fined 50,000 euros (£43,175) by the league after the club's fans were found guilty of racially abusing Mario Balotelli during Sunday's Milan derby.
The AC Milan striker, who played for Inter before his spell in the Premier League with Manchester City, was also fined 10,000 euros for apparent insulting gestures towards the opposition fans after the final whistle.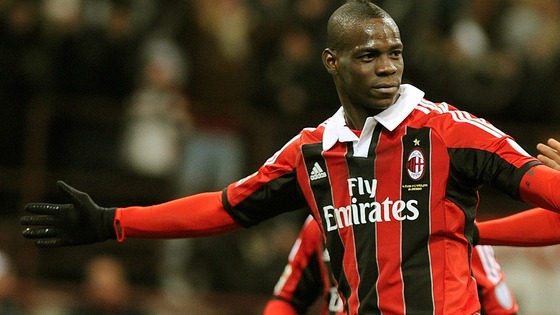 Inter Milan have been fined 15,000 euros (£12,900) by the Italian football league after fans chanted racist abuse about Mario Balotelli - during a game in which the striker was not even playing.
The Inter supporters' chants about the club's former player, now the new star man of city rivals AC Milan, were heard during the first half of Sunday night's 3-1 victory over Chievo.
A statement published on the official Serie A site confirmed the club fine after supporters "directed expressions of racial discrimination to the player of another club". Inter president Massimo Moratti added his condemnation.
The vice-president of AC Milan Paulo Berlusconi, the younger brother of former Italian prime minister Silvio, also recently apologised for racist remarks he made about Balotelli, who joined the club from Manchester City last month.
Boateng 'would walk-off again'
Manchester City captain Vincent Kompany, Manchester United defender Rio Ferdinand and Stoke City striker Michael Owen have tweeted after an AC Milan player left the pitch because he was subjected to racist chants:
I can only salute Milan's decision to leave the pitch. Also noted that the majority of the fans were completely supportive of the players.
If the stories about KPB walking off the pitch with teammate's after being racially abused are true,fair play to him..well done #UefaStandUp
That Prince Boatang footage from the Milan game is shocking. Shame it takes a player to do that instead of the authorities being proactive.
Advertisement
Boateng 'would walk-off again'
AC Milan midfielder Kevin-Prince Boateng has tweeted after being subjected to racist abuse during a friendly match today.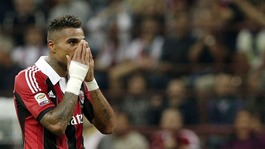 AC Milan's Kevin-Prince Boateng walked-off the pitch in protest after being subjected to racist chants during a friendly match.
Read the full story
A chaplain to the Queen claimed she has been a victim of racism within the Church of England. The Rev Rose Hudson-Wilkin, who became the first black female chaplain to the House of Commons, asked why more people of minority ethnic backgrounds were not in leadership roles within the church.
I've had people who did not want me to do a funeral. I can smile because it's their sheer ignorance - I feel sorry for them. I know that it's not about me, it's about them. We have been encouraging people to stand and people have been putting themselves forward and have not been elected. I think there is a level of racism around that.
Ms Hudson-Wilkin, who was born and brought up in Montego Bay, Jamaica, made the comments in an interview with The Times.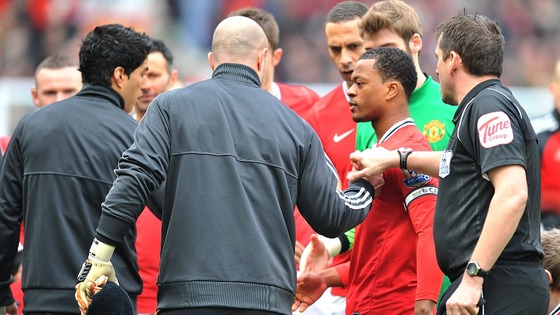 The Football Association has unveiled a new "collective" plan to combat all forms of discrimination in the English game following recent racism scandals in the Premier League.
The Anti-Discrimination Action Plan was born out of a Downing Street summit, held after the high-profile spat that saw Liverpool striker Luis Suarez fined £40,000 and banned for eight matches for racially abusing Manchester United defender Patrice Evra.
February's meeting was attended by the football authorities, former players, campaign groups and the Prime Minister. Since then, Chelsea captain John Terry has also been banned for four games and fined £220,000 for racially abusing Anton Ferdinand.
Announcing the new plan today, FA Chairman David Bernstein said eradicating discrimination "continues to be a top priority for me."
He said the new plan shows a "collective commitment" on behalf of English football to making the game "inclusive and free of discrimination."
Load more updates
Back to top