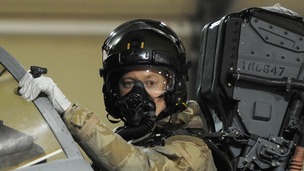 After more than 70 years, the RAF Squadron known as 'The Dambusters' or 617 Squadron have flown their final mission.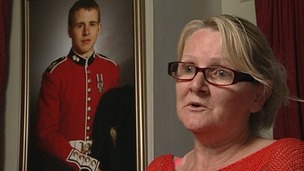 Families of fallen soldiers are fighting to against plans to demolish the Chapel of Rest at the former RAF Lyneham military base.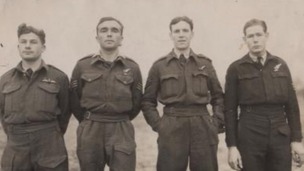 The families of RAF pilots killed in April 1945 have finally been given some answers on happened them.
Live updates
Royals' first night without son
Air Chief Marshal Sir Andrew Pulford issued a glowing endorsement of the Duke of Cambridge's time in the RAF:
Flight Lieutenant Wales has been an integral part of the Royal Air Force's Search and Rescue Force, as a Sea King pilot on No. 22 Squadron, based at Royal Air Force Valley for the past three years.

Throughout his tour his airmanship, often in the most demanding of conditions, has contributed directly to saving lives in the mountains of North Wales and from the ravages of the Irish Sea.

He has earned the respect of all who have worked with him as a highly professional and competent pilot.
– Air Chief Marshal Sir Andrew Pulford
Royals' first night without son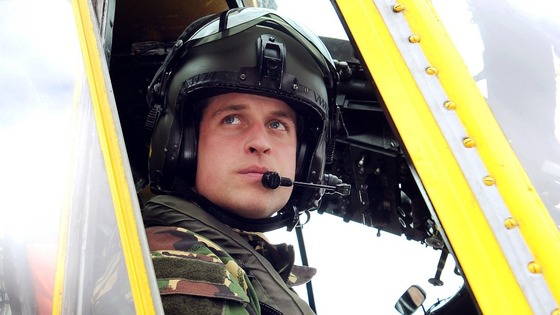 The Duke of Cambridge has completed his tour as an RAF search and rescue helicopter pilot and left operational service in the Armed Forces, Kensington Palace announced today.
William carried out his last shift on Tuesday and is now working towards expanding his core charitable interests particularly in the field of conservation of endangered species.
Advertisement
PM still argues for Syria action
Six RAF Typhoon jets have not been sent to Cyprus to carry out bombing raids on Syria, ITV News has been told.
ITV Daybreak's Chief Correspondent Richard Gaisford reports from Cyprus:
The planes are set to arrive in Cyprus early this afternoon.
Read: MoD says it was a 'prudent measure' to send jets to Cyprus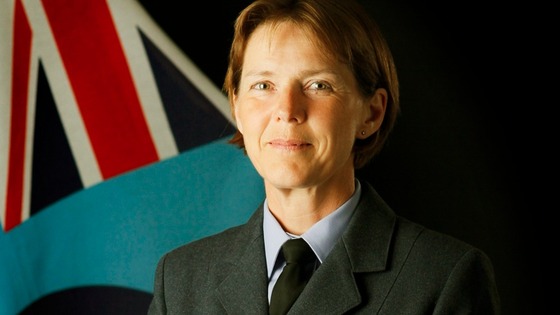 An RAF officer has been appointed as the armed forces' first ever female two-star officer, Defence Secretary Philip Hammond has announced.
Elaine West has been promoted to the rank of Air Vice-Marshal to take up the role of director of Projects and Programme Delivery at the Defence Infrastructure Organisation.
The 51-year-old, who has climbed through the ranks over a 34-year RAF career, will lead the way in programming and delivering multi-million pound infrastructure projects to support military training, improve defence capability and oversee the drawdown of army units from Germany.
Announcing her promotion today, Mr Hammond said it showed there was no "glass ceilings" for female officers.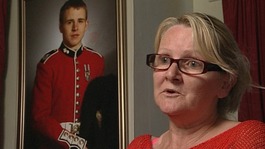 Families of fallen soldiers are fighting to against plans to demolish the Chapel of Rest at the former RAF Lyneham military base.
Read the full story
Abbey bells mark royal birth
RAF Valley, where Prince William serves as a Search and Rescue pilot, were among the first to offer official congratulations to Flight Lieutenant Wales and The Duchess of Cambridge on the birth of their first child:
We're all delighted to learn that Flight Lieutenant Wales, and The Duchess of Cambridge are now proud parents of a new born son.

We wish them all the very best for the future.

From everyone at RAF Valley, congratulations.
– Group Captain Hill

Prince William is also Colonel of the Irish Guards, who celebrated in their own unique way at their barracks at Aldershot and in bases in London, toasting the Royal baby with a traditional glass of Irish Stout. Their Commanding Officer, Lieutenant Colonel Ed Boanas said:
On behalf of all ranks 1st Battalion Irish Guards, I send our warmest congratulations and best wishes to the Colonel of the Regiment and HRH The Duchess of Cambridge on the occasion of the birth of their son, with the heartfelt hope that he has a long and happy life.
Advertisement
WW2 bomber crew laid to rest
Sixty-eight years after they were shot down by enemy fire, a grave at last for the men of Bomber Command.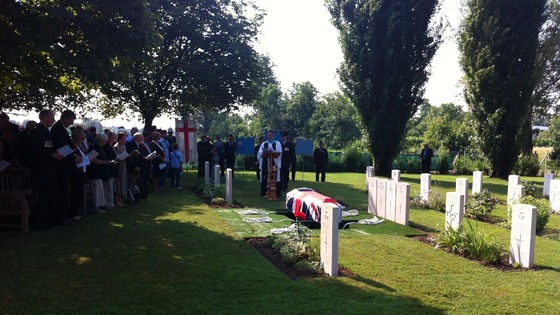 The four who flew together and died together will be buried together in the War Cemetery in Padua. A chance their families thought was lost after decades without news.
The bodies of Sergeant David Raikes, 20, Flight Sergeant Alexander Bostock, 20, Flight Sergeant David Millard, 20 and Warrant Officer John Hunt, 21, were recovered in July 2011 after a team of archaeologists discovered the wreckage of their Boston Bomber 5m below ground in the Po Valley, Italy.
They died in the last days of the war in Italy but no trace of their wreckage was ever found and their families were left to grieve without a body.
Those families will be at the service today, to honour their service and sacrifice.
Read: Belongings of WW2 pilots returned to their families almost 70 years on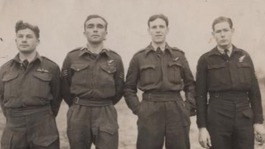 The families of RAF pilots killed in April 1945 have finally been given some answers on happened them.
Read the full story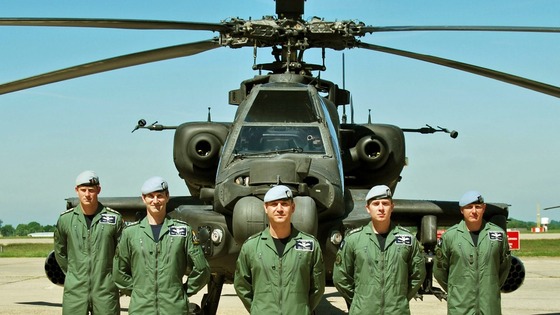 Prince Harry has been wowing the crowds as part of an Army attack helicopter display team. Harry, known as Captain Wales in the Army, was part of the Apache Attack Helicopter Display Team (AHDT) among the aircraft at today's popular RAF Cosford Air Show in Shropshire.
The 28-year-old, a co-pilot gunner, serves with the RAF's 662 Squadron of the Army Air Corps (AAC) from which the display crew members have been selected this year.
Anti-drone protest march
Anti-war protesters are set to gather outside an RAF base today to voice their opposition to the UK's use of armed drones in Afghanistan.
Members of the Stop The War Coalition, CND, The Drone Campaign Network and War on Want will march from Lincoln to nearby RAF Waddington.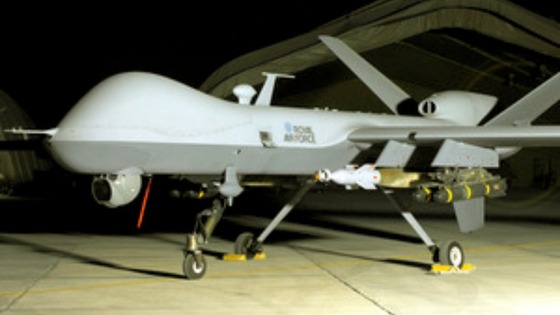 The RAF began remotely operating its Reaper unmanned aerial vehicles deployed to Afghanistan from the Lincolnshire airbase earlier this week.
In a statement, the RAF said it had started supporting the International Security Assistance Force and Afghan ground troops with "armed intelligence and surveillance missions" remotely piloted from RAF Waddington.
The aircraft were previously operated from a United States Air Force base in Nevada.
Load more updates
Back to top