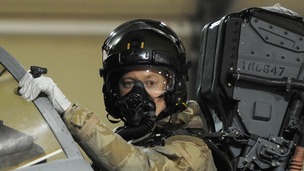 After more than 70 years, the RAF Squadron known as 'The Dambusters' or 617 Squadron have flown their final mission.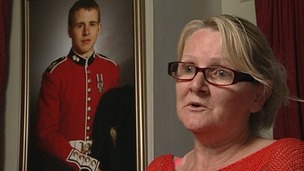 Families of fallen soldiers are fighting to against plans to demolish the Chapel of Rest at the former RAF Lyneham military base.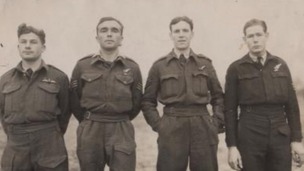 The families of RAF pilots killed in April 1945 have finally been given some answers on happened them.
Live updates
Search & rescue service sell-off
The Department for Transport has said that under the new contract helicopters will be able to reach a larger area of the UK Search and Rescue region within an hour of take-off than is currently possible.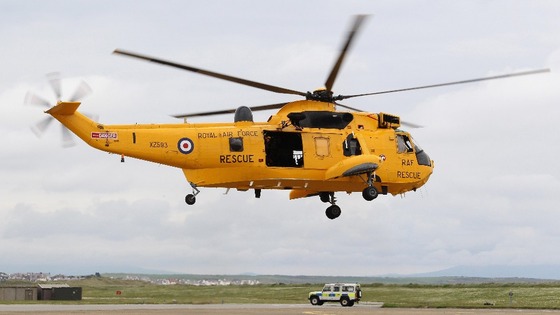 It added that, based on historic incident data, it is estimated there will be an overall improvement in flying times to incidents of around 20 percent (from 23 to 19 minutes).
Presently, approximately 70 percent of high and very high-risk areas within the UK SAR region are reachable by helicopter within 30 minutes. Under the new contract, approximately 85 percent of the same area would be reached within this time frame.
Search & rescue service sell-off
The Department for Transport has confirmed the contract to run the UK's search-and-rescue helicopter service has gone to the US-headquartered Bristow Helicopters.
Advertisement
Search & rescue service sell-off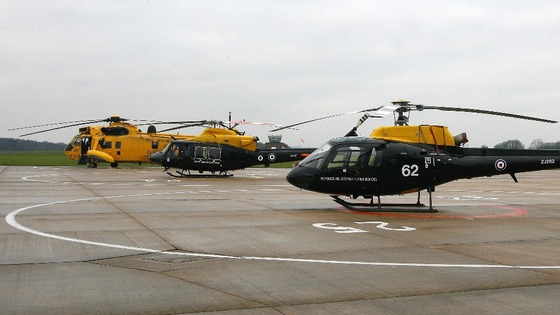 The plans to privatise search and rescue helicopters were laid originally out by the Labour government in 2006.
The plans were controversial, and designed to replace the ageing Sea Kings that were currently in use.
Soteria SAR was announced as the frontrunning bidder in February 2010, but a year later it was prevented from acquiring the contract due to several issues with the conduct of their bid team, as well as forming part of the coalition government's spending review.
Search & rescue service sell-off
The Sea King helicopter has been in service for over four decades, with a distinguished history with the Search and Rescue service as well as other assignments.
The Sea King has operated in 10 wars and been involved in 15,000 rescue operations
It has saved more lives than any other aircraft
It is reportedly Prince William's favourite aircraft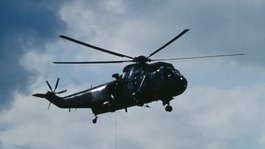 The Search and Rescue service has been awarded to an American firm, bringing an end to seven decades of service by the military.
Read the full story
Search & rescue service sell-off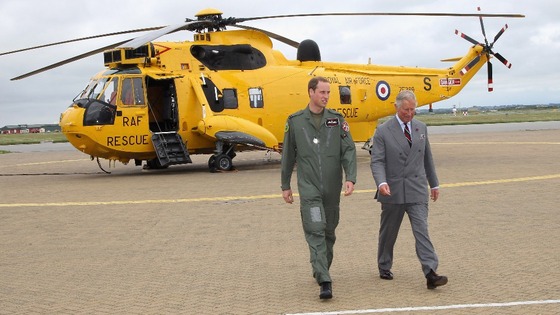 Among the 12 bases from where search and rescue operations are launched is RAF Valley on Anglesey, where the Duke of Cambridge is based.
Under the contracts due to be unveiled tomorrow, the total number of bases is expected to be cut from 12 to10 although it is not clear which bases will be closed.
Assurances have already been given that the Duke will be moved to another part of the military rather than being employed by the firm that is awarded the search and rescue contracts.
Read: Government to announce sell-off of Search and Rescue service
Advertisement
Search & rescue service sell-off
The government is set to announce that Britain's Search and Rescue service is to be sold off to an American firm.
Up until now, the operation has been run by the RAF, Navy and Coastguard Agency.
The firm will actually be awarded two contracts, because the service has been separated into two parts operating different types of helicopter.
An announcement is expected just before the stock market opens in the morning.
Military aviation was in its infancy and many trainee pilots died mastering the skills that were to play an increasing role in warfare.
Read the full story
Two avalanche victims named
Colleagues paid tribute to Flight Lieutenant Fran Capps, one of three RAF personnel killed by an avalanche in the Scottish Highlands on Thursday. The 32-year-old, originally from Dulverton, Somerset, had been in the RAF for 12 years.
Flight Lieutenant Fran Capps was an exceptionally dedicated Royal Air Force Officer and Logistician who was well known throughout the Service for her remarkable commitment, her joie de vivre and her utter professionalism.

Fran achieved success wherever she served most recently receiving a Chief of Joint Operations Commendation for her professional excellence, confidence and 'can-do' approach in Al Udeid. From Basrah to Kandahar to the Falkland Islands, Fran's boundless spirit and energy has shone through.
– Group Captain Dominic Toriati, the Station Commander at Royal Air Force Odiham
Fran was an exceptional person toknow, having unbounded passion and energy and being loved by everyone on the Squadron. Her loss will be felt across the whole Logistics Community and wider.
– Officer Commanding Logistics Squadron, Squadron Leader Georgina Mews
Two avalanche victims named
Load more updates
Back to top