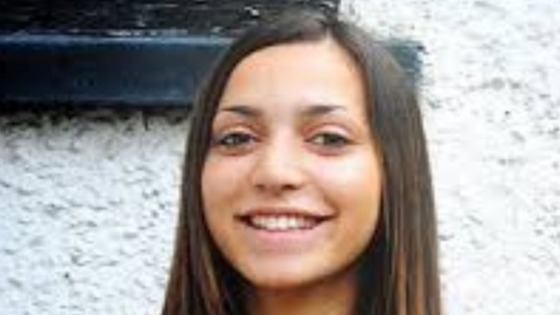 A coroner has concluded that Meredith Kercher was unlawfully killed, more than six years after her murder in Italy.
In a brief hearing at Croydon Coroner's Court in south London, coroner Dr Roy Palmer said the exchange student died from stab wounds to her neck.
Meredith was found dead in Perugia, Italy in November 2007.
Amanda Knox and Raffaele Sollecito were found guilty of murder in 2009. Knox was sentenced to 28 years and six months while Sollecito was jailed for 25 years. They were later cleared of murder.
In January they had their guilty verdicts reinstated at Italy's highest court for the murder of the Leeds University student.
The pair have always denied murder.
Rudy Guede, a drug dealer, is serving a 16-year sentence over the death, though the courts have said he did not act alone.
Read more: Amanda Knox and Raffaele Sollecito have guilty verdicts reinstated