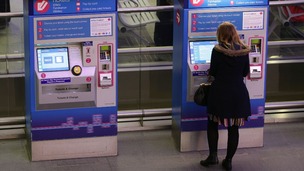 Rail commuters will pay higher fares from today, with annual tickets rising by an average of 3.1%.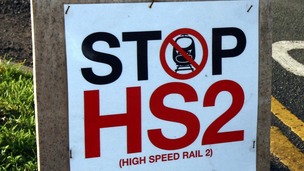 The Government launched a "fightback" today over controversial plans for the HS2 rail link promising a £15 billion boost to the economy.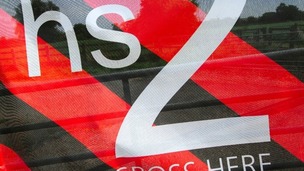 The Prime Minister and Transport Secretary have launched what they refer to as a "fightback" over the HS2 high-speed rail project.
Live updates
Train passenger satisfaction levels sink below 50%
A survey of 7,415 regular UK adult travelers in November 2013 showed more than a quarter of commuters were delayed on last journey.
It also revealed:
16% of all passengers experienced a delay on their last journey, with this figure rising to 26% for commuters
21% of commuters said they were likely to have stood on their last journey
11% said toilets were not in good working order. This rose to 20% for London Midland , 19% for Southeastern and 17% for First Capital Connect (FCC)
11% said they had cause to complain about the last journey they had taken, but 75% did not officially complain. Of those who did complain, more than half (55%) were dissatisfied with how it was handled
Train passenger satisfaction levels sink below 50%
Passenger satisfaction levels have dipped below 50% for the majority of train companies, according to a Which? survey of more than 7,000 regular travelers. For two companies - Greater Anglia and Southeastern - the satisfaction score was only 40%.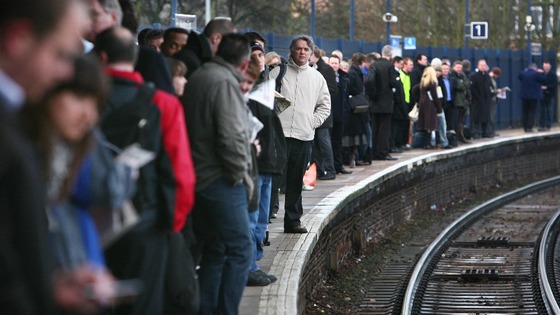 Ten of the 19 companies had satisfaction scores of less than 50%, with Merseyrail (70%) the best-performing company.
Advertisement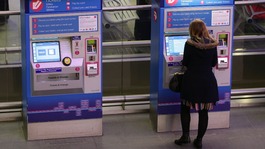 Rail commuters will pay higher fares from today, with annual tickets rising by an average of 3.1%.
Read the full story
Rail fare rises come into force
Some rail passengers said they were now paying almost £10,000 a year on their season ticket, in response to a question from ITV News Business Editor Laura Kuenssberg on Twitter:
@itvlaurak now £9560 a year from Wiltshire. That's a rise of about 25% in the four or so years I've been commuting to London.
@itvlaurak annual season ticket, standard class for me now costs 9k. First class is nearly 20k...
Rail fare rises come into force
Train companies retain an average of just 3p from every pound paid for rail tickets, with the vast majority of revenue going on maintenance, staff costs and investment in the rail network, according to figures released by the industry association the Rail Delivery Group: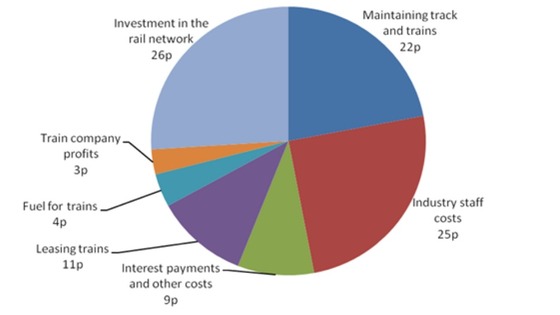 Transport minister: 'Nonsense' that Government sees railways as a 'cash cow'
Rail fare rises come into force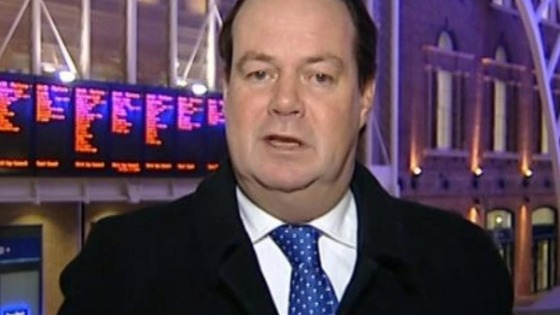 The belief the Government sees the railways as a "cash cow" was "just a nonsense", according to a transport minister.
In an interview with Daybreak, Stephen Hammond defended rail operators in the face of fare rises, claiming companies like First Great Western and Southern Railway only make "three pence in every pound".
He also claimed "much of the fares passengers pay" go directly back into the railways and are being used to fund projects to tackle overcrowding.
Advertisement
Rail fare rises come into force
Train companies are set to be paid to convert first-class carriages for use by standard ticket holders under new Government plans.
Transport Secretary Patrick McLoughlin is reportedly negotiating a deal with First Great Western in a move designed to appease passengers angry at overcrowding and fare rises.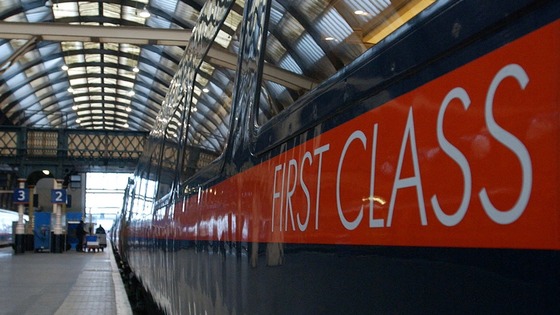 McLoughlin is understood to have authorised compensation payments to First Great Western as part of the new deal, according to newspaper reports.
A Government source reportedly said: "We want to do more to address the balance between first and standard-class carriages."
Rail fare rises come into force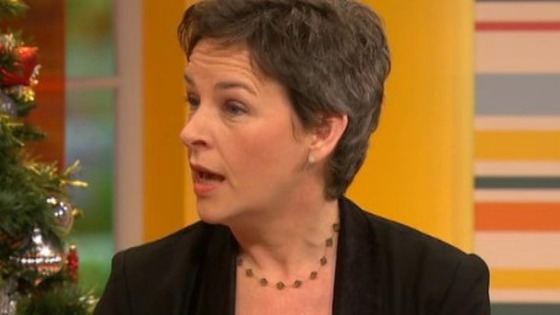 The shadow transport secretary has refused to rule out renationalising Britain's railways in a bid to lower ticket fares and provide a better service.
Mary Creagh told Daybreak she was "looking at a better system that provides value for money for the taxpayer" but would not elaborate beyond that.
Despite numerous questions on whether to bring the railways back under government control, she could only would say "we need to look at the laws governing the railways," as those had not been changed since 1993, when the network was first privatised.
Rail fare rises come into force
Many passengers took a poor view of rail fare increases today as annual season tickets rose by an average of 3.1 percent.
Simon Jones, who was travelling to Newcastle from London King's Cross this morning, said:
It's a lot of money for a poor service. Fares are pretty high. My salary has just gone up 1 percent but fares are rising around 3 percent. There are delays on practically every day.
– Simon Jones

Ben James, who was also travelling from London to the north-east, said:
We're not really getting value for money. At Clapham Junction (in south London) you can hardly get on a train.
– Ben James

Andy Stewart on the ITV News Facebook page said fail fares were a "rip-off":
Train fares are a total rip-off! It's cheaper to fly from Edinburgh to London, allowing for getting out to the airports.
– Andy Stewart
Rail fare rises come into force
Rail fares are rising so fast that by 2018 the Government will be making "a profit from passengers", according to a report commissioned by the Campaign for Better Transport (CBT).
By 2018, fares generated from passengers will cover 103 per cent of railways' operating costs, up from 80 per cent in 2009, the report by consultants Credo suggested.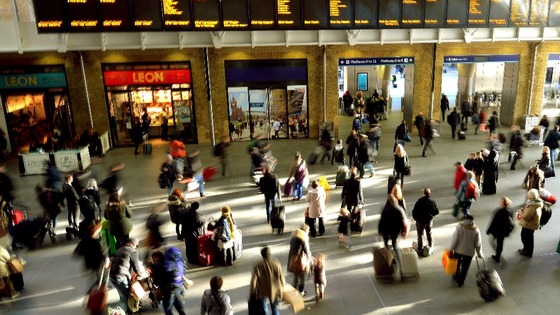 The Government would therefore be making a "profit from passengers", campaigners claimed.
The report comes on the day passengers face up to paying more for their commute, with annual season tickets rising by 3.1 per cent.
Load more updates
Back to top