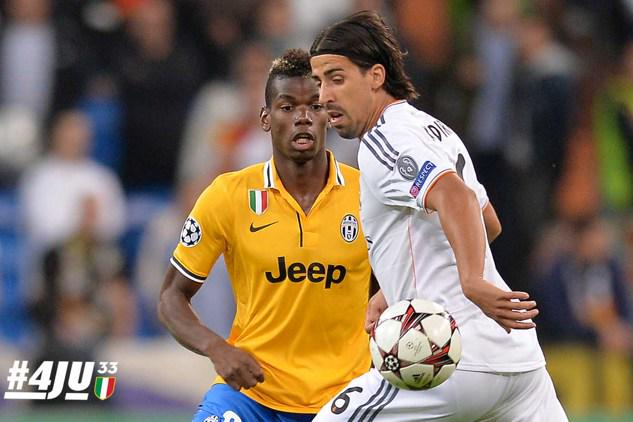 Real Madrid have appointed former Chelsea and Liverpool manager Rafa Benitez as their new head coach.
Read the full story ›
Advertisement
Less than 24 hours after overseeing his final game in charge of Napoli, Rafael Benitez landed in Madrid on Monday morning.
The 55 year old, whose two-year stint with Napoli ended with a 4-2 home defeat to Lazio on Sunday, is expected to be named as the new Real Madrid coach this week.
Madrid-born Benitez has been strongly linked with Real this summer, the club where he started his coaching career.
"I am enthusiastic and happy," Benitez said to the Spanish press upon his arrival in the capital. "Although there are things that still need to be discussed."
Real sacked coach Carlo Ancelotti last week following a trophy-less season.
Real Madrid's vice president has given the clearest hint yet that Rafa Benitez is to be the club's new manager
Read the full story ›
Real Madrid goalkeeper Iker Casillas insists he would welcome the arrival of Manchester United number one David de Gea at the Bernabeu this summer.
De Gea is under contract at Old Trafford for another season, but has been linked with Real after failing to agree to a new deal with the Red Devils.
If De Gea does come here, he will be welcomed. Competition is good and there is not a clause in my contract which states that I have to be number one.

In this club, you have to understand that any day they can sign a goalkeeper or any player and if that is going to increase the level, all the better.

We have a good relationship and I will give him a helping hand.

We will have to fight and compete for a place just like we do in the national team.
– Iker Casillas speaking to Cadena Ser.
Rafa Benitez has announced he will leave Napoli after two years in charge. The Spaniard is expected to replace Carlo Ancelotti as Real Madrid's new head coach.
Advertisement
Napoli insist a hastily-scheduled press conference has not been organised to confirm the departure of head coach Rafael Benitez for Real Madrid.
The Serie A club have called a briefing with club president Aurelio De Laurentiis and head coach Benitez for Thursday afternoon, amid growing speculation the Spaniard will replace Carlo Ancelotti at Real.
A statement published on sscnapoli.it read: "The club wishes to state that tomorrow's press conference concerns only footballing matters related to Napoli and not the future of Benitez.
"Therefore, no questions pertaining to the future of the Azzurri coach will be accepted."
Wales manager Chris Coleman has accused Real Madrid's players of ignoring Gareth Bale on the pitch
Read the full story ›
Real Madrid have sacked head coach Carlo Ancelotti after the Spanish giants failed to win any major silverware during the 2014-15 campaign.
Ancelotti led Real to their 10th European Cup success last season but has been shown the door after they finished runners-up to Barcelona in La Liga and lost to Juventus in the semi-finals of the Champions League.
Real president Florentino Perez held a meeting with Ancelotti on Monday afternoon where he told the former AC Milan, Chelsea and Paris St Germain boss, who had one year left on his contract, that his services were no longer required.
"I would like to inform you that the board has taken the decision to relieve Carlo Ancelotti of his post as Real Madrid coach," Perez said at a press conference.
"It was a very difficult decision to make; the demands at this club are the utmost because Madrid always wants to win silverware.
"The affection that the players and the fans have for Carlo is the same as the affection I myself have for him. What did Ancelotti do wrong? I don't know. The demands here at Real Madrid are very high."
The decision comes 12 months after Ancelotti guided Madrid to Champions League glory, and he is now expected take at least 12 months out of the spotlight to undergo and recover from back surgery.
Carlo Ancelotti is to have a back operation and will take a year-long sabbatical if Real Madrid decide to part company with him.
Real could announce later on Monday whether Ancelotti, who has one year left on his contract, will remain in charge following a trophyless campaign.
There has been speculation that AC Milan want Ancelotti back to lead their team in the 2015-16 campaign, but the 55-year-old says that will not happen.
Real have not communicated anything to me (regarding future). I know the board was supposed to meet on Sunday but they postponed it until Monday and I don't know the reason why.

But if it (sacking) happens, I reiterate that I will take a year off. More so because I have a serious reason to stop.

I must have a back operation because of a (cervical spinal) stenosis that for some time creates a tingle in my hands. If I waste more time it could extend to my legs and this is why I have made an appointment to have the surgery done.
– Carlo Ancelotti
Load more updates