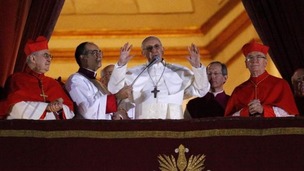 You knew something was up when he stepped out onto the balcony of St Peter's twelve months ago tonight.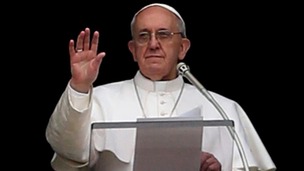 The new pontiff has reportedly called his local Argentine newspaper seller to tell him he would not need his papers delivered anymore.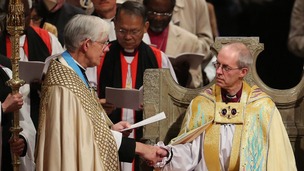 The Most Rev Justin Welby warned of the dangers of abandoning more than 1,000 years of Christianity during his first sermon as Archbishop.
Live updates
The Church of England General Synod gave its backing today to new proposals which could see women bishops given final approval by next year.
Magistrates in England and Wales could end the historic practice of swearing an oath on a holy book before giving evidence in court.
Instead, witnesses would be asked to promise "very sincerely to tell the truth" before giving evidence.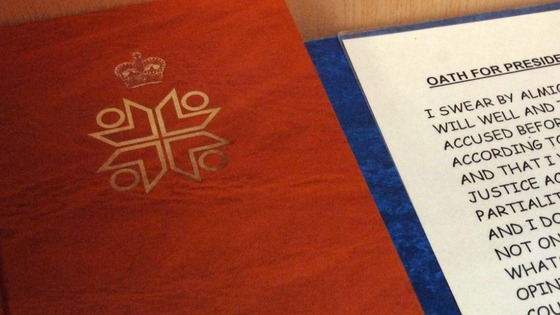 Magistrates will debate whether the current oath and affirmation are "fit for purpose" during the Magistrates' Association annual conference in Cardiff today.
Witnesses currently have the option of swearing an oath on a Bible or other holy book, or making a non-religious affirmation before a judge. It is unclear if the move would require a change in the law.
Advertisement
Ofsted: Schools failing on RE
Surrey Head Teacher Gail Larkin, vice-president of the National Association of Head Teachers, blamed Government policy changes for "devaluing" Religious Education as a subject in schools.
She told BBC Radio Four:
Consecutive governments have to take some responsibility for this. As the report says, the impact of major policy changes has been to convey the message that RE is of less value than other subjects, so head teachers are concentrating more on core subjects and subjects that can be measured and unfortunately I think that RE has fallen off the radar

RE is an absolutely vital subject in our schools and I've seen it decline but I think this comes back to the quality of teacher training - I was reading recently that graduate teacher programmes only have half a day of training for RE teaching.
– NAHT vice-president Gail Larkin
Ofsted: Schools failing on RE
Joanne Pearce, Lecturer in Religious Education at the Institute of Education, told BBC Radio Four:
Religious Education is crying out for trained subject specialists.

If you've been drafted in from history, geography, or sometimes PE or ICT, with the best will in the world - and lots of teachers are working very hard to do a very good job in an area that's not their specialist subject - it's very hard to deal with the complexities and sensitivities involved in religious education.
– Joanne Pearce Lecturer in Religious Education
Ofsted: Schools failing on RE
Ofsted's call for a review of the statutory arrangements for religious education has been welcomed by the British Humanist Association, which said that it is "vital that young people learn about religious and non-religious beliefs and values in an enquiring and critical way."
We have long argued that a large part of the cause of these problems is the locally determined nature of RE, leading to a huge variability of quality of attitudes towards non-religious participation and quality of syllabuses, something Oftsed has also identified as a problem.

We support Ofsted's call for a review of the current legal arrangements underpinning this system, and would push for national determination instead. This position is supported by a huge number of those active in RE and we would urge Government to bring it about.
– Andrew Copson, Chief Executive of the British Humanist Association
Ofsted: Schools failing on RE
A new report warns of a "significant reduction" in the teaching of religious education in some schools, but is less clear on the reasons for this.
It says that some headteachers cite the Government's new English Baccalaureate measure and short-course GCSEs as reasons for the reduction.
Teenagers achieve the EBacc if they score at least a C at GCSE in English, maths, science, a foreign language and history or geography. RE is not included in the list.
Ofsted said it was too early to come to a firm conclusion about the impact of the decisions to exclude RE from the EBacc and cut short courses from headline school performance measures.
Advertisement
Ofsted: Schools failing on RE
Ofsted's director of schools, Michael Cladingbowl, has said that religion plays a "profound part in today's world" and that pupils "deserve much better" from their education:
Religious education in schools matters. It develops children's understanding of belief and the world in which we live.

At its best, it encourages children and young people to extend their natural curiosity and prepares them for life in modern society.

We saw some great examples of this during the survey, but too often we found religious education lessons being squeezed out by other subjects and children and young people leaving school with little knowledge or understanding of different religions.
– Michael Cladingbowl, director of schools, ofsted

Read: Ofsted: More than half of schools failing pupils on RE
Ofsted: Schools failing on RE
More than half of England's schools are failing to give pupils good religious education lessons, inspectors have warned.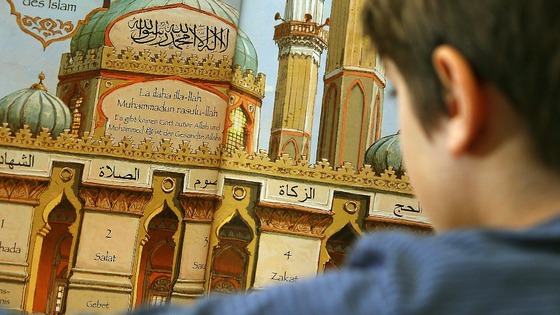 In a damning new report, Ofsted said RE is being "squeezed out" by other subjects, leaving youngsters with little knowledge and understanding of different faiths.
Schools are confused about the reasons for studying RE, the watchdog said, adding its inspectors had also found low standards in the subject, poor teaching and problems with the way it is tested.
The study, based on inspections of 185 schools, concluded that while there have been some improvements in the last decade, many RE lessons are still failing to help pupils "explore fundamental questions about human life, religion and belief".
Church 'too focused on abortion'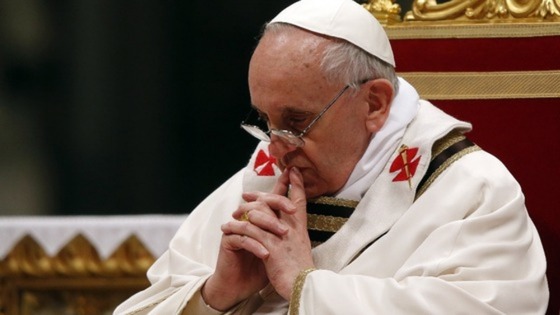 Pope Francis has warned that the Church's moral structure could "fall like a house of cards" unless it changed.
The Pope - who was elected as the 266th Pontiff in March - said the Church had become engulfed in "small-minded rules", insisting the church needed to find a new balance to "heal wounds" of its faithful.
"We have to find a new balance; otherwise even the moral edifice of the church is likely to fall like a house of cards, losing the freshness and fragrance of the Gospel," he said in his first major interview of his papacy.
Church 'too focused on abortion'
Pope Francis has said the Catholic Church is too focused on preaching about abortion, gay people and contraception, in the first major interview of his papacy.
Speaking to Jesuit magazine, Pope Francis said: "We cannot insist only on issues related to abortion, gay marriage and the use of contraceptive methods. This is not possible.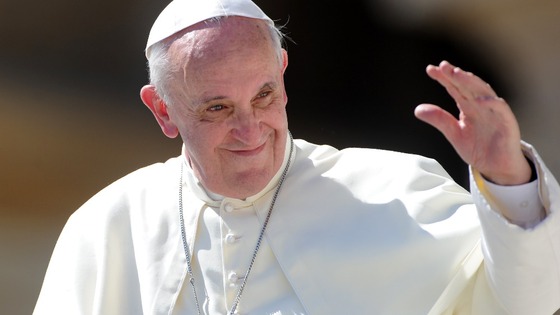 "The teaching of the Church, for that matter, is clear and I am a son of the Church, but it is not necessary to talk about these issues all the time.''
In July, the Pope told reporters he would not judge priests for their sexual orientation in a move away from the views traditionally held by the Roman Catholic Church.
Load more updates
Back to top