UK falls silent for war dead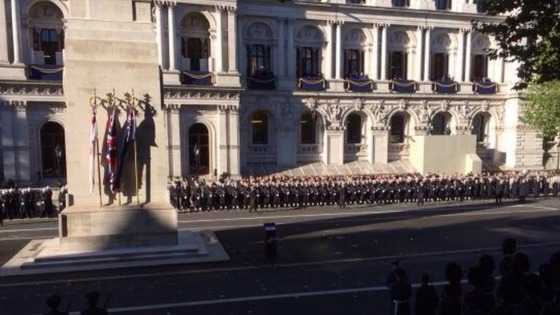 Crowds have begun to gather around the cenotaph in Whitehall ahead of the annual service to pay tribute to those who have died in major conflicts.
The Queen will lay a wreath in memory of those who lost their lives.
Prime Minister David Cameron and other party leaders will also leave tributes at the memorial.