Remembrance Sunday services
Britain's Armed Forces central to 'our national character'
Labour's Shadow Defence Secretary Jim Murphy MP has said that Britain's Armed Forces play a central role in "our national character".
He said: "As we look ahead to Remembrance Sunday we should all reflect that our Armed Forces are central not just to our national security but our national character. They embody the values we seek to uphold at home and overseas.
"Theirs is a patriotism and professionalism around which we can all unite in support. Our Forces' actions provide stability for those beyond our borders whose names and stories they do not know in the knowledge that our security at home depends on that of others overseas.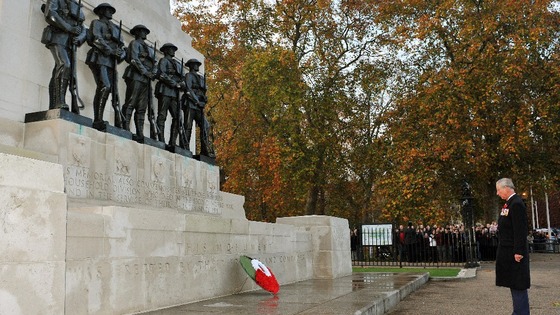 Murphy added: "Servicemen and women's struggles, sacrifices and courage do not end when they leave the battlefield. Huge challenges exist for our veterans and we all have a duty to respect, honour and thank those who have served.
"This goes beyond just wearing a poppy. It's about a year-round national attitude which seeks to give members of the British Armed Forces past and present and their families the care and support they deserve."