Martin O'Neill said his attempt to call up Jack Grealish was not a move to force his hand over his international future.
Read the full story ›
The fan involved in an altercation with Roy Keane this week has confessed to being "terrified" of Ireland's assistant manager
Read the full story ›
Advertisement
Roy Keane had to call police to the hotel where the Republic of Ireland team are staying according to the Football Association of Ireland.
Read the full story ›
An Irish parliamentarian has resigned after admitting sending inappropriate Facebook messages to a teenage girl.
Hours before a Sunday newspaper hit the stands with revelations about Patrick Nulty, he said he was immediately standing down.
"I sent inappropriate messages via Facebook," he said, in a statement. "This included inadvertently sending one to a 17-year-old woman.
"To the best of my knowledge I have never met this woman and the message was sent while under the influence of alcohol."
The former Labour Party TD, a member of the Irish Republic's lower house of parliament apologised "wholeheartedly" to the girl involved and to her family.
"It was never my intention to upset anyone in this way but it was totally wrong," he said.
After the thrilling 22-20 win against France in Paris that secured the Six Nations crown for Ireland, Brian O'Driscoll said he did not want to take his shirt off after the game because he knew when he did it would "be the last time".
O'Driscoll, whose international career has now ended, said: "I played on for one more year, hopeful to get a victory against the All Blacks - it didn't happen - and to win a Six Nations - and that did happen. You can't have it all, but you take the bits that you get."
He added: "Its been a fantastic Six Nations for us. I've enjoyed every second. It's an hour after the game and I don't want to take this jersey off yet, because I know when I take it off, that will be the last time.
"It will be weird if I start putting it on at home and start walking around in it. So I am kind of dragging it out a little bit."
The Irish rugby team celebrated their Six Nations win in true celeb style with a victory selfie with the trophy, taken by prop Cian Healy.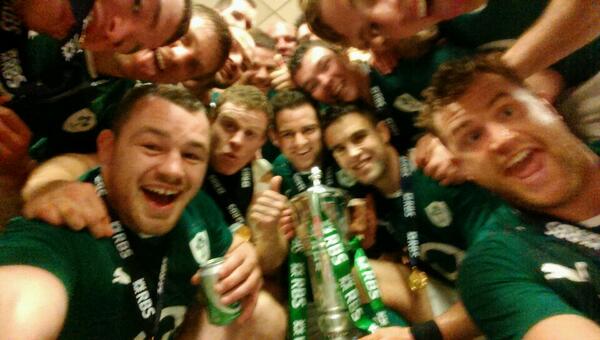 But England's players could only watch on from Rome, where they had earlier handsomely beaten Italy to take the championship down to the wire.
A thrilling 22-20 win for the Irish over France in Paris meant they claimed the title on points difference.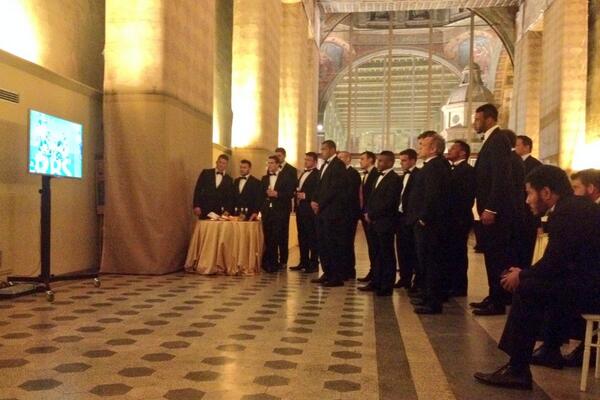 Advertisement
Ireland have pipped England to the Six Nations title after a nailbiting 22-20 victory over France in Paris.
After England's crushing victory over Italy at lunchtime, a French win in Paris would have seen Stuart Lancaster's men take the title.
But a pulsating game saw Ireland run in three tries to give a fitting send-off to iconic centre Brian O'Driscoll in his last ever international game.
Margaret Thatcher threatened to scrap a visit to Ireland because it was being "unfriendly" about the Falklands War, new records reveal.
Read the full story ›
The Queen used the wrong name for the Republic of Ireland when writing to president Patrick Hillery.
Read the full story ›
An IRA sniper convicted of killing the last British soldier to die before the Good Friday peace agreement has been found dead.
Bernard McGinn, aged in his 50s, was a member of a notorious hit squad which targeted members of the security forces during the later years of the 30-year conflict. His body was discovered today at a house in Monaghan Town in the Republic.
Lance Bombardier Stephen Restorick was murdered in South Armagh in February 1997. He had been talking and smiling to a Catholic woman when he was gunned down.
Load more updates