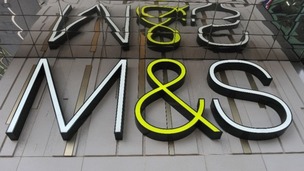 The high street giant's chief executive, Marc Bolland, still has some way to go to turn around the retailer's performance.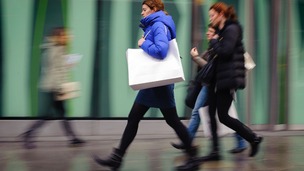 The latest measure of retail sales is up 1.7%, more than treble the rise economists were expecting, but the spending spree may not last.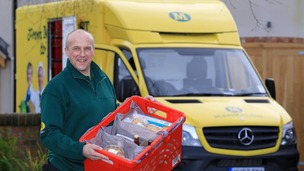 Morrisons belatedly launches its online service. But all supermarket chains are facing greater competition in the delivery market.
Live updates
Morrisons boss: 'Wish we'd launched online service sooner'
The chief executive of Morrisons has told ITV News' Business Editor Laura Kuenssberg of his surprise at the popularity of online deliveries - and admits his regret over not launching the service earlier:
Dalton Phillips tells me he's surprised by how shoppers have gone digital 'I wish we'd started earlier' as he launches Morrisons online
Phillips admits they re being hit by discounters, not just move online and says customers more skint than this time last year
Watch the Morrisons chief executive make the supermarket's first online delivery
Morrisons boss: 'Wish we'd launched online service sooner'
Morrisons CEO Dalton Phillips has made the supermarket first online delivery in the Midlands.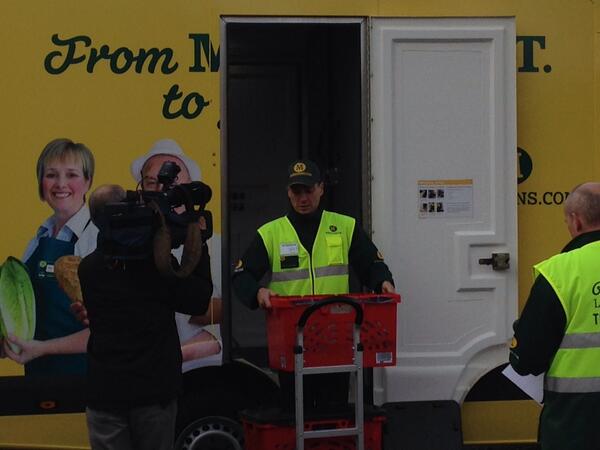 Read more: 'More people than ever' did Christmas shopping online
Advertisement
Morrisons boss: 'Wish we'd launched online service sooner'
Figures from the British Retail Consortium show how online sales in different types of goods fared:
Online clothing sales accounted for 21.2% of sales in December - an increase of 3% from last year.
Furniture and flooring products bought online represented nearly a third of all sales.
Electrical goods and toys came in at 14.4%, a fall from November's 15.5%.
The drop in electrical goods sales was attributed to consumers searching early on the web for in-demand Christmas products to get hold of them before they went out of stock.
Read more: Online sales 'main driver for growth' in UK retail
Morrisons boss: 'Wish we'd launched online service sooner'
Online sales have become the "main driver for growth" in British retail, after Christmas sales figures showed how popular an option shopping on the internet has become.
David McCorquodale, head of retail at KMPG which is behind the figures, explained:
Whilst store sales continue to flatline, online sales remain the main driver of growth for the sector, contributing nearly three quarters of the uptick in non-food sales in the last quarter of 2013.

The winners this Christmas were those retailers with slick multichannel operations, who could offer consumers the flexibility to shop how, and when, they wanted to.
– David McCorquodale, KPMG
Morrisons boss: 'Wish we'd launched online service sooner'
"One in five" non-food items bought this Christmas were purchased online, in what turned out to be a bumper year for festive internet sales, new figures have revealed.
Read more: Prices slashed at fastest rate for seven years over Christmas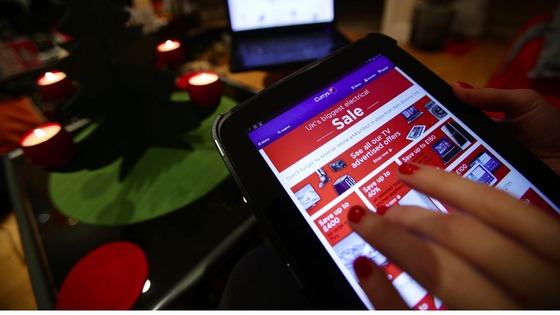 Data from the British Retail Consortium (BRC) showed online trade represented 18.6% of total non-food sales in December, up from 16.5% the year before.
BRC director general Helen Dickinson said: "More of us clicked into Christmas than ever before, with online non-food sales growth putting in its best performance since March 2010 and accounting for nearly 20% of spending.
"The surge in the use of tablets and smartphones last year, together with the ever-faster delivery times achieved by an increasing number of retailers, has provided a new spur of growth to online shopping."
Read more: Supermarkets report sales falls in run up to Christmas
British baker Greggs said as many as 400 jobs could be scrapped as in-store bakeries are closed and management teams are restructured, despite the fast-food chain's strong Christmas trading numbers.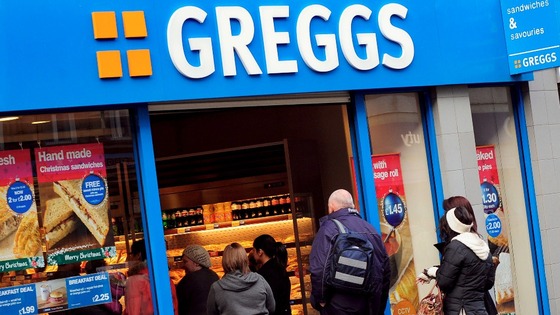 The company said it would work with trade unions and vacancies would be offered to employees working at the in-store bakeries "wherever possible".
Greggs said the cuts would save £6m a year from the middle of next year and £2m this year after costs of £9m for redundancy payments andwrite-offs on in-store baking equipment.
The company said like-for-like sales grew 2.6% in its fiscal fourth quarter, with sales in the five week festive period up 3.1%.
Advertisement
Mothercare's shares slump by 30% after profits warning
Sainsbury's chief executive Justin King has told ITV News that the chain's popular toys range is "new competition" for businesses like Mothercare, whose shares fell 30% today.
Read: Mothercare shares plunge by 30% after Christmas
Mothercare's shares slump by 30% after profits warning
Mothercare shares ends day still down 30 percent - haven't recovered from early slump this morning
Mothercare's shares slump by 30% after profits warning
Shares in Mothercare fell by 30% today after the chain fell victim to fierce Christmas price wars.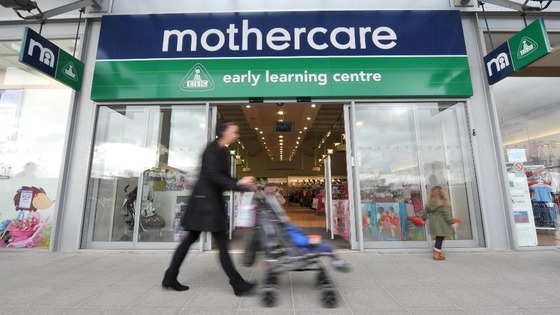 Shares in the babycare products chain sank 126p to 294p after confidence in its turnaround plan was hit by today's profits warning.
Mothercare blamed a 9.9% plunge in UK sales on the "highly promotional" nature of the Christmas period and lower footfall.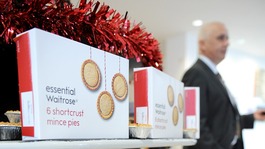 After dire warnings of a 'sea of red' on the high street, we're starting to get a flavour of how we all really spent before Christmas.
Read the full story
Load more updates
Back to top