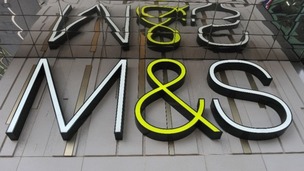 The high street giant's chief executive, Marc Bolland, still has some way to go to turn around the retailer's performance.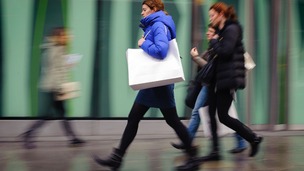 The latest measure of retail sales is up 1.7%, more than treble the rise economists were expecting, but the spending spree may not last.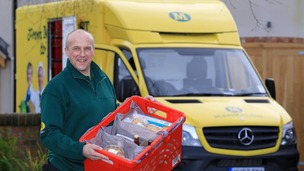 Morrisons belatedly launches its online service. But all supermarket chains are facing greater competition in the delivery market.
Live updates
Mothercare's shares slump by 30% after profits warning
Sainsbury's enjoyed its busiest trading week ever in the run-up to Christmas, helping like-for-like sales in its latest quarter climb by 0.2%.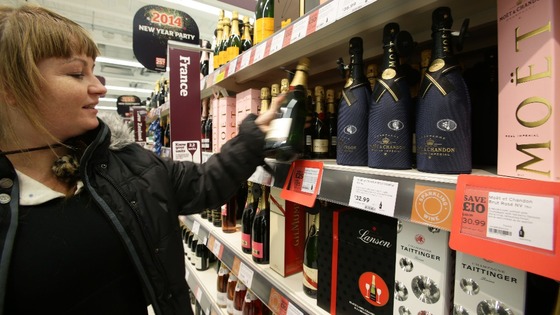 Chief executive Justin King said the 14 weeks to January 4 had been a "very tough sales environment" but the supermarket managed to maintain its record of growth - after it was forecast to fall after 35 successive periods of expansion.
Mr King said the seven days prior to Christmas was the group's busiest ever trading week, with more than 28 million transactions.
Mothercare's shares slump by 30% after profits warning
Waitrose said the strong trading period was driven by growth in online groceries sales, which rose by more than a third in the five weeks to Christmas Eve compared with the same period in 2012.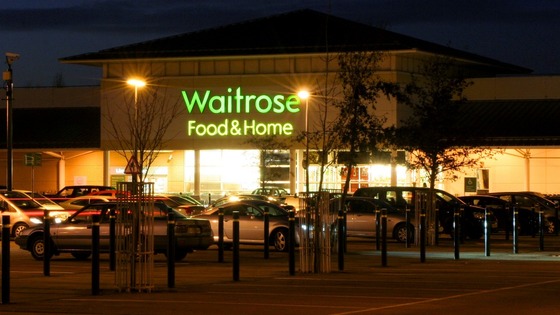 It said that 619,000 people used their click and collect service in the same five-week period.
Advertisement
Mothercare's shares slump by 30% after profits warning
Waitrose says it has seen its most successful Christmas on record after sales for the twelve trading days up to December 31 were up 6.5% on last year.
Total sales for the five weeks up to Christmas Eve was 5.4% above the same period in 2012.
It said it also recorded its most successful single day of trading ever after taking £51m on Monday December 23.
Debenhams finance chief quits after profit warning
Most Britons believe shopping in the January sales is not worthwhile because discounts are available all year, an ITV News poll has found.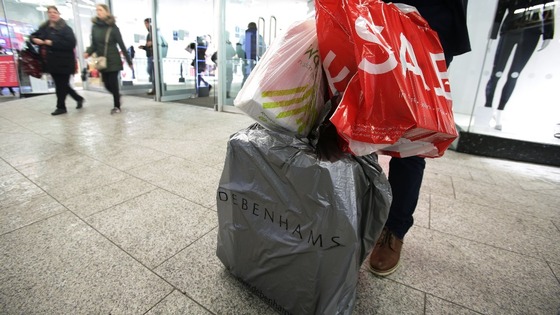 According to the ITV News Index carried out by ComRes, seven in ten (71%) agreed that the concept of the January sales seems redundant, while more than half (52%) said the hassle of the sales was not worth the savings made.
Despite this, 61% of respondents agreed that it is possible to find genuine bargains in January.
Debenhams finance chief quits after profit warning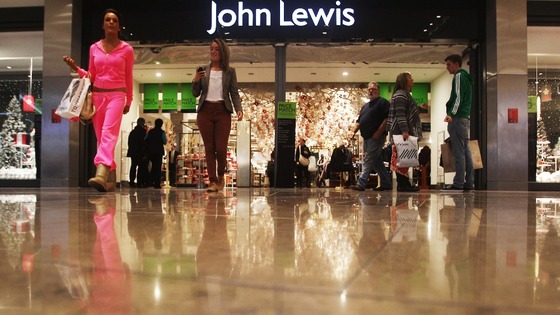 John Lewis has reported buoyant trading over Christmas with like-for-like sales climbing 6.9 percent over the five weeks to December 28.
House of Fraser also performed well in the festive period, hailing its best ever Christmas with comparable store sales up 7.3 percent.
Debenhams finance chief quits after profit warning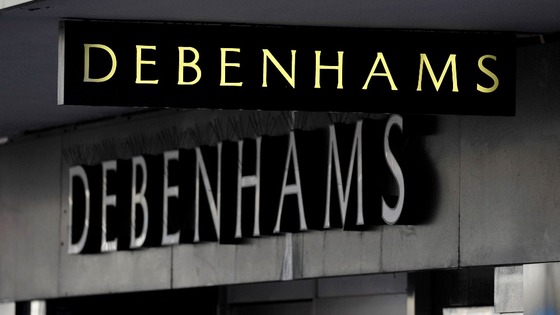 The finance director of Debenhams has quit days after the retail company issued a massive profit warning.
The company, which lowered its profit outlook after the hoped-for surge in last-minute Christmas shopping failed to materialise, said Simon Herrick had left with immediate effect.
Advertisement
Shoppers 'spend over £2.7bn on Boxing Day'
Fears of a slump in the holiday season proved to be unfounded as Boxing Day sales gave a boost to British retailers, The Telegraph reported.
According to the newspaper, shoppers spent over £2.7 billion in stores and online retailers all over the UK.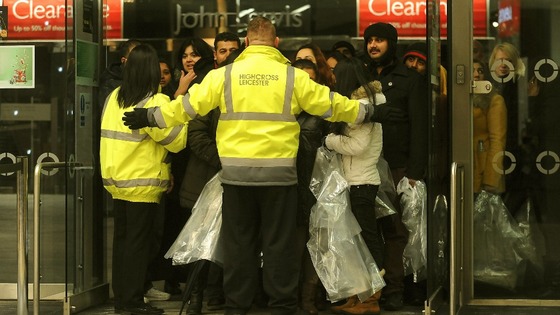 Analysts have forecasted that shoppers would most likely spend £2.97 billion by Friday both in brick-and-mortar stores and online.
If the prediction comes true, the total will beat last year's figure of £2.8 billion, the report said citing data from the British Retail Consortium and the Centre for Retail Research.
Shoppers 'spend over £2.7bn on Boxing Day'
International tourists were among the thousands hitting the high streets for today's Boxing Day sales, with retail experts saying foreign nationals spend on average four times more than domestic shoppers.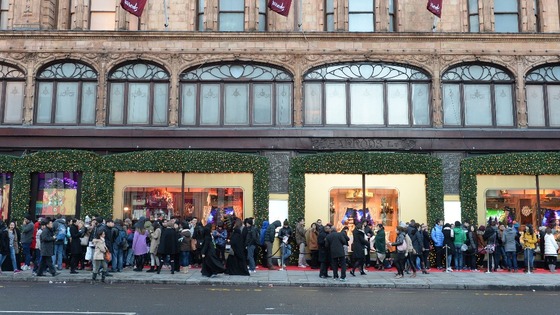 While shoppers from Qatar spend the most per transaction - on average £1714, tax-free shopping company Global Blue said Chinese shoppers were more likely to return to the tills with more goods at an average of £1,367 a pop.
Sue West, retail director at Selfridges, said the Boxing Day sales are very important for its international customers.
"The Chinese market is hugely important to Selfridges. It's one of the fastest growing international markets that we have," she said.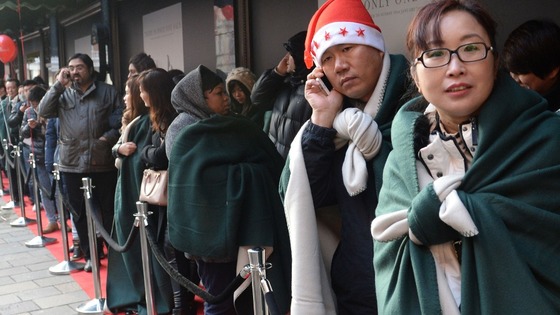 Chinese couple Wang Tianyi, 21, and Sun Yeting, also 21, were queueing outside Selfridges on Oxford Street in Central London from 4am and planned to head straight for the luxury items.
"We will buy the things we like," Mr Tianyi said.
Shoppers 'spend over £2.7bn on Boxing Day'
Central
Hundreds of thousands of bargain hunters have swarmed into shopping centres across the region today as the annual post-Christmas sales got into swing.
At Highcross Shopping Centre in Leicester, bosses reported one of their most successful Christmas seasons on record, with 80,000 shoppers predicted to descend on the centre to bag a bargain.
That is up four per cent on last year.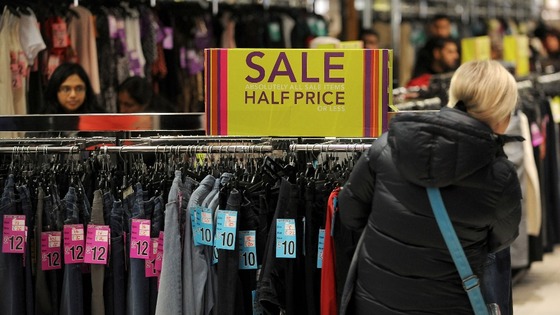 Centre general manager Jo Tallack said they were on track for a 2.5 per cent sales growth for Boxing Day alone, as shoppers had been queuing since before 5am to be among the first to raid the racks.
Meanwhile in Birmingham, the Bullring was braced for an estimated 200,000 eager shoppers - with almost 2,000 already lining up outside the doors from half past midnight for the popular Next sale.
A further 150,000 people are expected to hit day two of the sales tomorrow.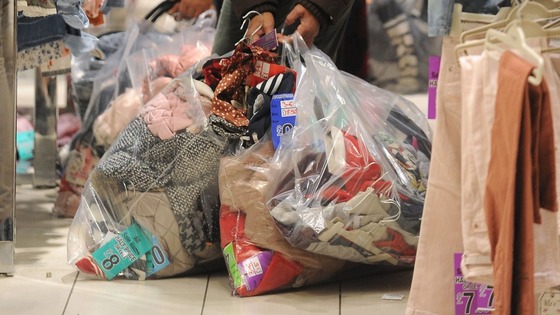 In Nottingham, more than 100,000 shoppers were expected to hit both the Victoria Centre and the Broadmarsh Centre on the hunt for cut-price clothing.
The Next sale was a major focal point again, with around 3,000 people queuing from 1am ahead of the 6am opening time.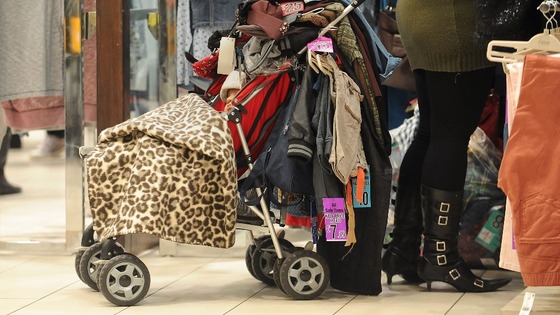 Shoppers 'spend over £2.7bn on Boxing Day'
There was a crowd of 3,500 festive bargain-hunters queuing outside Selfridges in London this morning with the first person arriving at the store at 11.30pm on Christmas Day, a spokeswoman said.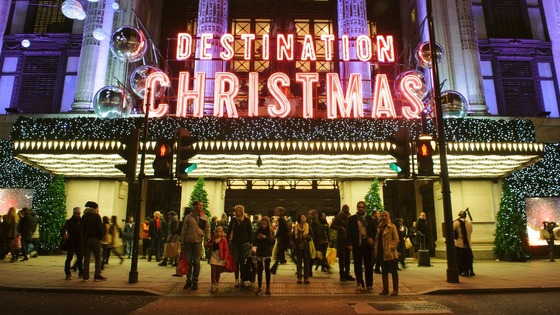 Long queues formed at Gucci, Mulberry, Prada and other various designer concessions within the store.
Online sales at Selfridges are up 110% on last year, she added.
Load more updates
Back to top