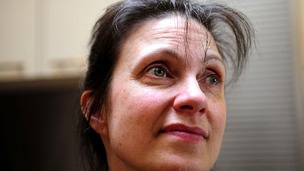 Debbie Purdy writes for ITV News on how Tony Nicklinson 'died of a broken heart'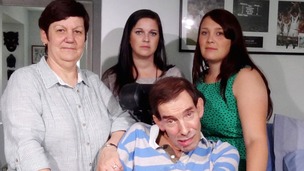 Locked-in sufferer Tony Nicklinson has died peacefully at home this morning. Last week he lost his right-to-die High Court battle.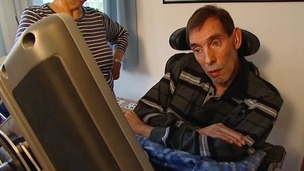 The Courts have left it up to Parliament -so what next for the right to die issue?
Live updates
'Martin', a man with locked-in syndrome who is appealing to have the law regarding assisted suicide changed, said today:
I am relieved for Tony [Nicklinson] and offer my condolences to his family for the man they'll miss.

I hope that I too can be set free from this existence but I would like it to be in the manner of my choosing.

I intend to fight the decision given by the High Court which takes away my right to choose how my life will end and have instructed my lawyers to take the decision to the Court of Appeal, not just for me but for many others who need the relief that death would bring.
– Martin
Lawyers representing 'Martin', a 47-year-old British man who has locked-in syndrome, have said that they will appeal against the High Court judgement denying their client the opportunity to take the necessary steps to end his own life.
The case of Tony Nicklinson, who died today, was contained in the same judgement but differed in what it was trying to achieve.
Richard Stein, Head of Human Rights at Leigh Day & Co said:
Martin is very clear that he wants to end his own life as he chooses. As an able-bodied person I have the ability to choose how I live and how I die. Martin's right to choose the manner of his death is denied to him by his disability and the Courts. We will continue to fight for a 'compassionate defence' for anyone who will help him take the necessary steps to end his tortuous existence.
– Richard Stein, Martin's lawyer
Advertisement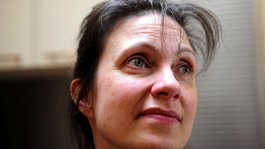 Debbie Purdy writes for ITV News on how Tony Nicklinson 'died of a broken heart'
Read the full story
Lawyers representing a 47-year-old man with locked-in syndrome, who lost his High Court case alongside Tony Nicklinson last week, have announced that they are appealing against the court's decision, which they say denied their client "the opportunity to take the necessary steps to end his own life".
Dignity in Dying's Director of Legal Strategy and Policy, Davina Hehir has extended the organisations sympathy to the Nicklinson family:
We extend our heartfelt sympathies to Tony Nicklinson's family following his death.

Whilst Tony's case went beyond Dignity in Dying's campaign for assisted dying for terminally ill people, we respected Tony as an extremely courageous man who inspired many people.

His legacy will live on.
Professor Penney Lewis, professor of law at the Centre of Medical Law and Ethics at King's College London, said today that Mr Nicklinson's plight would continue to raise questions about a change in the law:
There have been very high-profile (right-to-die) campaigns, and Parliament seems disinclined to resolve them.

There is a lot of speculation about why that is, and I think one reason almost certainly is that it is a divisive issue.

If you're a parliamentarian in the House of Commons you have to think about when you are going to be standing for re-election, and taking a stand on such a divisive issue might well cost some votes.
She added:
I think a lot of people with that image in mind of him [Mr Nicklinson] appearing so distressed after the decision at the High Court last week will be thinking about that.
Advertisement
Evolutionary scientist Richard Dawkins urged supporters of Tony Nicklinson's cause to "continue to fight for others in [the] same plight."
Tony Nicklinson's suffering is over, no thanks to our cruel, callous laws. Glad for him. Let's continue his fight for others in same plight.
An anti-euthanasia group which welcomed the High Court's ruling last week has offered its condolences to the family of Tony Nicklinson:
Paul Tully, general secretary of the Society for the Protection of Unborn Children (SPUC), commented:
We offer our condolences to Mr Nicklinson's family and friends. We note reports that his death was peaceful and while surrounded by his loved ones.
Locked-in syndrome sufferer Tony Nicklinson died "peacefully at home" surrounded by his family, his solicitor saidtoday.
Family solicitor Saimo Chahal said: "I am extremely sad to tell you that I received a call at 10.45am from Jane Nicklinson to inform me that her husband Tony died peacefully at home at about 10am this morning.
"Jane told me that Tony went rapidly downhill over last weekend, having contracted pneumonia.
"He had made an advanced directive in 2004 refusing any life-sustaining treatment and also refused food from last week."
A Ministry of Justice statement said:
The Government has the deepest sympathy for Mr Nicklinson's family following the news of his death.
Load more updates
Back to top