Stars such as Rihanna and Kylie Jenner could soon have to reveal when they are promoting products on the social media app.
Read the full story ›
The prince and the singer briefly shook hands before he delivered a message from the Queen.
Read the full story ›
Advertisement
Rihanna and Justin Bieber are set to take over the main stages of V Festival this weekend.
Read the full story ›
Nearly half of all ticket fraud scams which cost music and sports fans £5 million last year operated using social media sites.
Read the full story ›
The music magazine's distribution will increase from 15,000 copies a week to 300,0000 to "increase it's audience".
Read the full story ›
The singer sued the high street chain after they published her face on a T-shirt without her permission.
Read the full story ›
Advertisement
A pilot scheme involving major record companies will begin this Friday. It is expected 20% of videos will be subject to a ratings warning.
Read the full story ›
Sixties wildchild Marianne Faithfull has slammed pop stars Miley Cyrus and Rihanna as 'rubbishy sluts'.
Read the full story ›
Popstar Rihanna tweeted a series of pictures of her with German players Lukas Podolski, Bastian Schweinsteiger and the scorer of the World Cup winning goal Mario Gotze after last night's final.
The singer, who was born in Barbados, posed with the trophy and tweeted: "They brought me the cup!!! I love these guys!!!"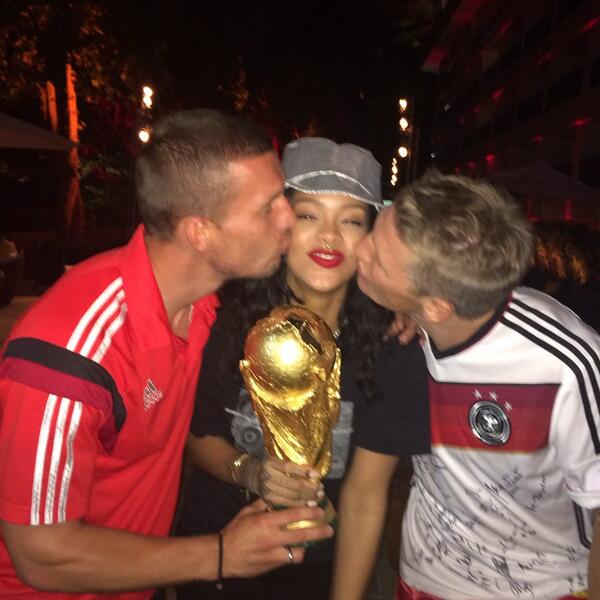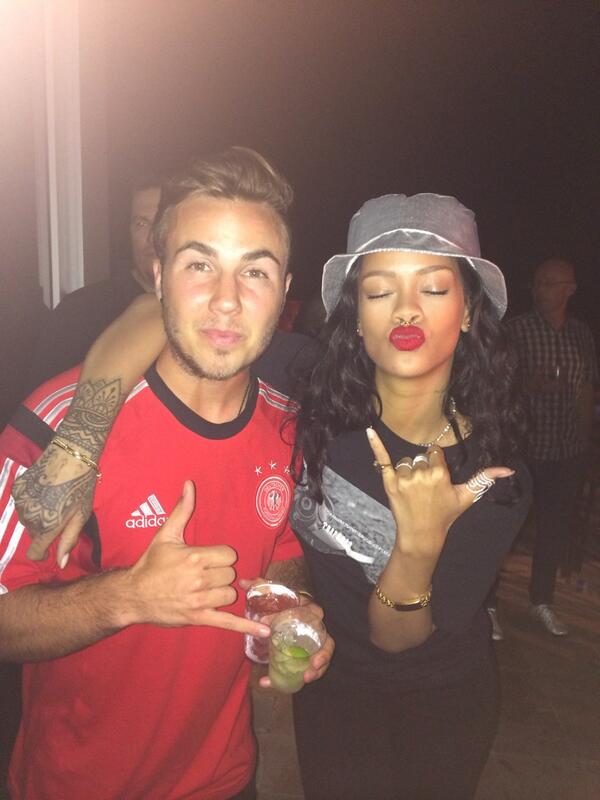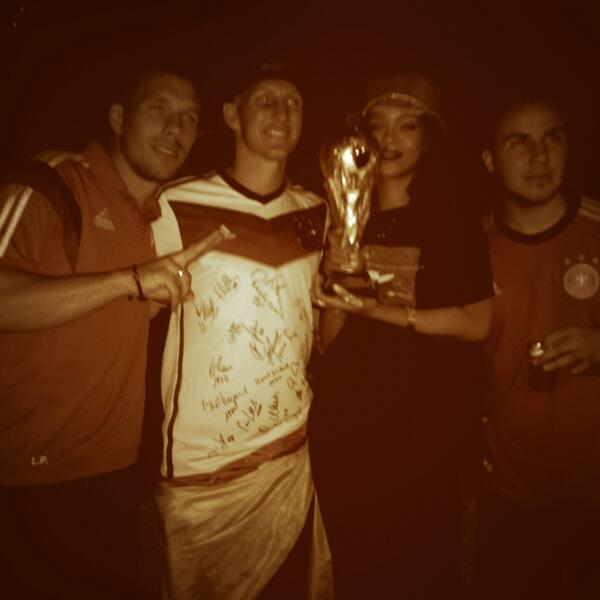 A Los Angeles judge on has ordered R&B singer Chris Brown to stay in jail at least until a probation violation hearing next month after the judge expressed concern about his ability to stay out of trouble.
Brown, 24, was arrested last Friday when he was dismissed from a Malibu, California, rehabilitation facility, triggering a violation of the singer's court-ordered treatment related to his 2009 assault of his then-girlfriend, the singer Rihanna.
The singer's probation violation hearing is scheduled for April 23 and is complicated by a misdemeanor assault case he faces in Washington, D.C. on April 17.
Load more updates