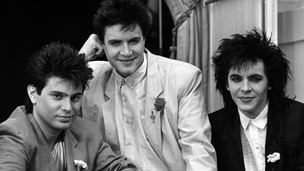 We have a look at five music videos that broadcasters judged as too shocking to show or play.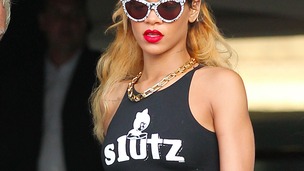 Parents increasingly worried about overtly sexual nature of today's pop acts as their kids mimic dance moves and repeat explicit lyrics.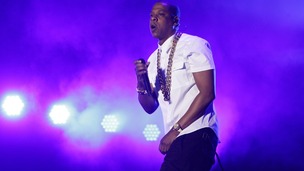 Rap superstar Jay-Z stole the show in London as he headlined the Wireless Music Festival on its second night on Saturday.
Live updates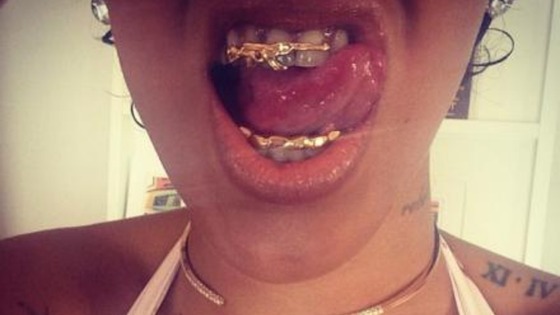 Singer Rihanna has posted several shots on her Instagram page showing off the new addition to her grills collection - a gold pair of AK47 guns.
Lawyers who represented singer Rihanna in a High Court battle over a t-shirt are seeking a million dollars in legal costs, a judge heard today as he granted her an injunction.
Mr Justice Birss - who recently ruled that the singer's fans might have been deceived into thinking that she had endorsed the Topshop t-shirt - described the figures as "startling".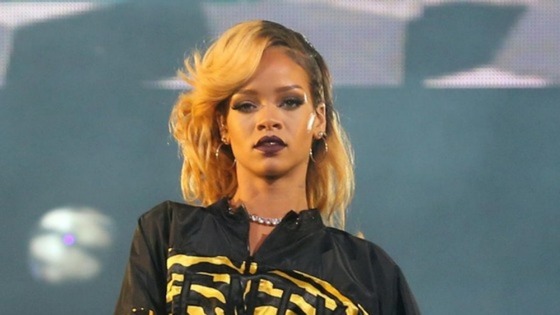 Today, he ruled that it was "right and fair" that Rihanna should be granted an injunction to prevent any future similar wrong use of the "style icon's" image.
If his decision is upheld on appeal, the judge will then assess the amount of damages due to the singer - and how much is also due in legal costs.
However he said was not satisfied that he could safely use the lawyer's figures to decide what interim payment should be made today to Rihanna pending a full damages assessment.
He eventually settled on a "reasonable" £200,000.
Advertisement
Two men have been arrested after Rihanna posted a picture of her cuddling an endangered animal during a trip to Thailand.
During a break from her world tour the singer posted a picture of herself with a slow loris, an endangered primate, on her shoulder:
The picture was retweeted more than a thousand times and attracted the attention of the authorities on the island of Phuket where the snap was taken.
"Phuket authorities were alerted to the picture, and last night police arrested the two individuals who brought out the loris as a photo opportunity for tourists," a Phuket district chief, Weera Kerdsirimongkon said.
Police confiscated two lorises from a 20-year-old man and a 16-year-old boy, who could face charges of possession of protected animals. The charge carries a penalty of up to four years in prison and a 40,000 baht ($1,300) fine.
Rihanna launched the Autumn/Winter range from her Rihanna for River Island collection at their flagship store on London's Oxford Street, yesterday.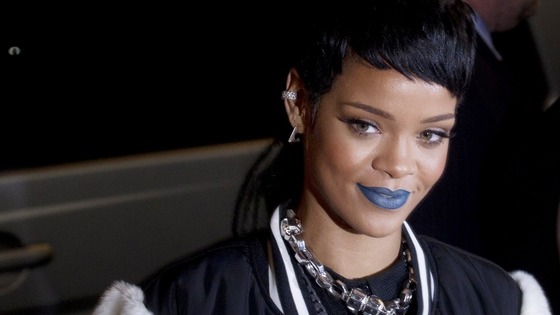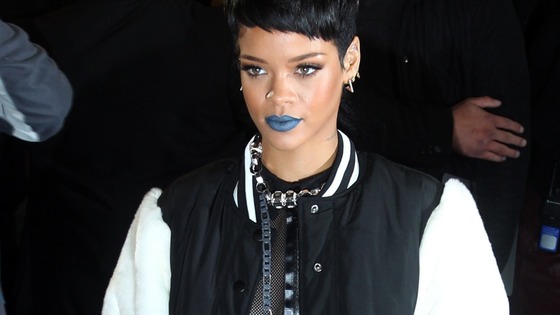 Rihanna Topshop t-shirt victory
Topshop has said it is "surprised and disappointed" by the High Court ruling, which found in favour of Rihanna, over t-shirts sold by the high-street chain bearing her image.
A statement from the retailer said: "We feel that the fact that Rihanna has shopped, worn and had a relationship with Topshop for several years appears to have been detrimental to our case.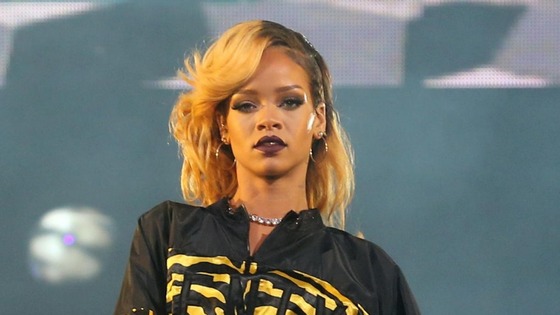 "Our long-standing supplier of the t-shirt in issue, Knitmania, has worked with Topshop for a number of years and is an expert in the manufacture of fashion jersey with applied graphics, producing for many of the leading retailers on the UK high street.
"Having received their full indemnity and view that selling a product with an image of a famous star, such as Rihanna, is simply providing a fashion item, we felt comfortable selling this garment."
Rihanna Topshop t-shirt victory
Mr Justice Birss said Topshop's sale of a Rihanna T-shirt at the centre of the dispute was an act of " passing off".
But he said the "mere sale" of a T-shirt bearing the image of a famous person was not necessarily an act of "passing off".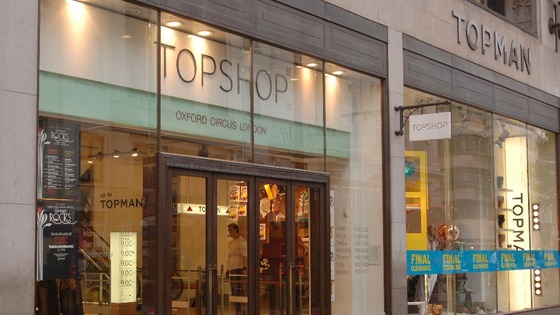 He said a "substantial number" of buyers were likely to have been deceived into buying the Rihanna T-shirt because of a "false belief" that it had been authorised by the singer.
The judge said that was damaging to her "goodwill" and represented a loss of control over her reputation in the "fashion sphere".
He said it was for the singer not Topshop to choose what garments the public thought were endorsed by her.
Advertisement
Rihanna Topshop t-shirt victory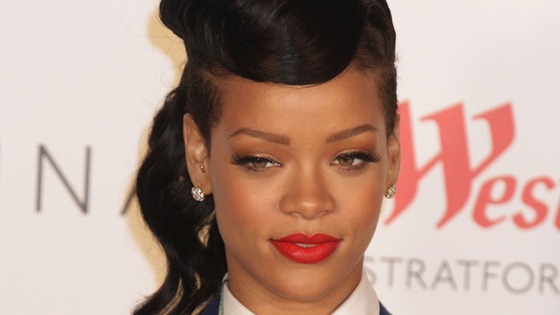 Rihanna, won her High Court battle with Topshop today, after accusing the fashion chain of passing off, or attempting to pass off, t-shirts bearing her image, as being approved by her.
Topshop disputed her claim.
Judge Mr Justice Birss ruled in her favour today after a hearing in London.
Rihanna Topshop t-shirt victory
The singer Rihanna has won a High Court fight with Topshop over t-shirts bearing her image.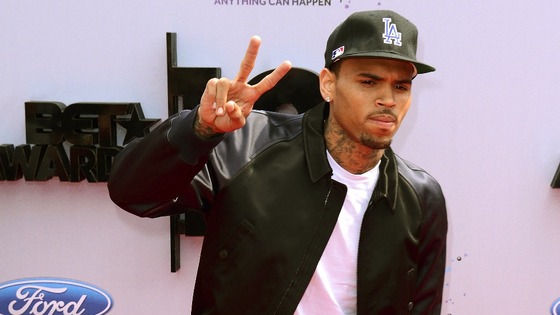 R&B singer Chris Brown has had his probation revoked by a judge in Los Angeles after he was charged in a hit-and-run traffic accident last month.
Brown, who has been on probation for criminal assault for beating his former girlfriend and fellow R&B singer, Rihanna, on the eve of the 2009 Grammy Awards in Los Angeles, could face jail time if he is found to have violated his probation.
The Grammy-winning singer, 24, will have a hearing on August 16th to determine whether or not he has violated the terms of his probation, Los Angeles County Superior Court Judge James Brandlin said.
He was sentenced to five years' probation, 180 days of community service and domestic violence counseling for the 2009 assault on Rihanna.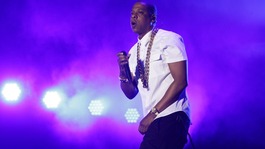 Rap superstar Jay-Z stole the show in London as he headlined the Wireless Music Festival on its second night on Saturday.
Read the full story
Load more updates
Back to top