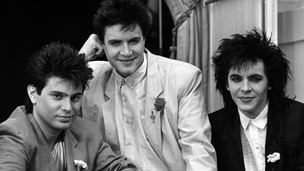 We have a look at five music videos that broadcasters judged as too shocking to show or play.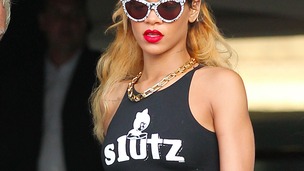 Parents increasingly worried about overtly sexual nature of today's pop acts as their kids mimic dance moves and repeat explicit lyrics.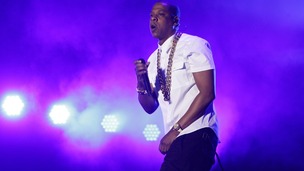 Rap superstar Jay-Z stole the show in London as he headlined the Wireless Music Festival on its second night on Saturday.
Live updates
Explicit pop stars 'go too far'
Children as young as five are repeating sexual song lyrics and copying provocative dance moves from music by popstars such as Miley Cyrus and Rihanna, a survey of parents has found.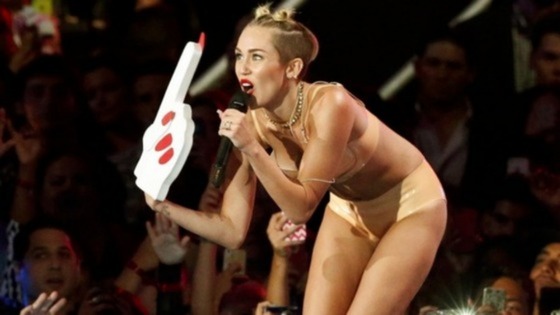 Parenting website NetMums found mums and dads are increasingly concerned that today's pop stars are sending their children negative messages about sex.
The research, which surveyed more than 1,500 parents, follows a warning by Jo Heywood, headmistress of Heathfield School in Ascot, that teenage girls were being "manipulated and confused" by high-profile pop stars such as former clean cut Disney star Miley Cyrus.
Read: Nigel Farage: Miley is a negative influence on my daughter
Rihanna and Eminem's new duet The Monster has reached number one - making the Barbadian songstress one of just three acts to have hit the top spot in the singles chart seven times over seven consecutive years.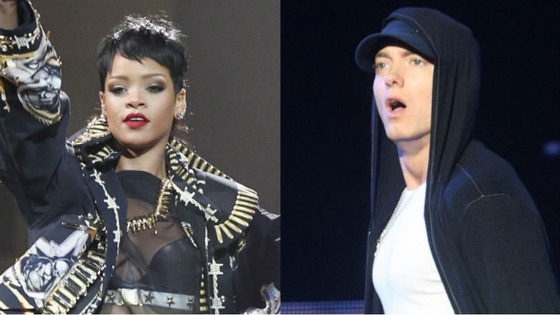 Only The Beatles and Elvis Presley have previously achieved the "seven for seven" feat.
The duo's single pushed British boy band One Direction out of the running, with their new release Story Of My Life left trailing at number four.
The Monster, from The Marshall Mathers LP 2, is Eminem's first number one hit since 2006, when he featured on Akon's Smack That.
Advertisement
Controversial singer Rihanna was reportedly asked to leave an Abu Dhabi Mosque over concerns she was posing for 'inappropriate pictures'.
A statement from the Sheikh Zayed Grand Mosque quoted in local media referred to 'a singer' on the same day Rihanna posted several pictures of herself posing near the landmark.
The statement said:
"In the event of behaviour that violates the moral codes of access to the mosque – such as taking inappropriate pictures, posing in ways that are improper in the context of sacred place – the violators are directed in a polite manner that reflects the civilisation and tolerant attributes of Islam.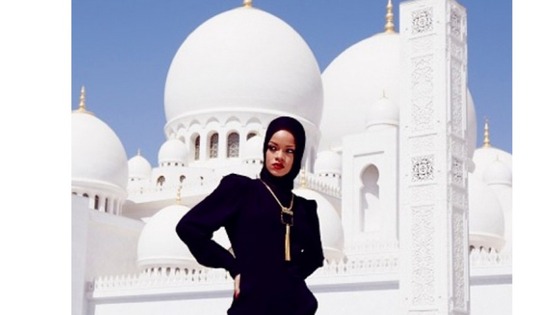 "Here, the Centre refers to a recent incident, involving a singer who came for a private visit to the mosque, at a gate that is not reserved for visitors, without prior coordination with the Centre's management and without identifying herself."
It is not the first time Rihanna's off-stage activities have attracted attention during her world tour.
Last month two men were arrested after she posted pictures of herself with an endangered animal and earlier this month authorities in Thailand said they arrested the owner of a sex show visited by Rihanna, after the global star Tweeted about her experience.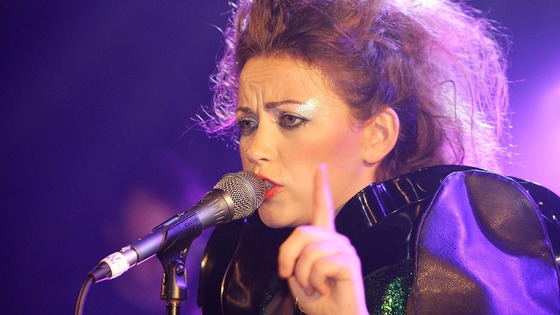 Singer Charlotte Church has attacked the sexism of the "juvenile" male-dominated music industry, which she said was increasingly creating and promoting "child-like" sex objects.
Delivering the John Peel Lecture at the annual Radio Festival in Salford, she said radio executives needed to take some of the responsibility for playing artists who relied on "soft porn" to boost their profile.
Church, 27, said women were being "coerced" into sexual roles to cling on to their careers and she classified women who were overtly using sexual imagery to boost their careers such as Rihanna and Miley Cyrus as "unattainable sexbots".
"The culture of demeaning women in pop music is so ingrained as to become routine, from the way they are dealt with by management and labels, to the way they are presented to the public," she said.
Church's speech is to be broadcast at midnight tonight by BBC Radio 6 Music.
Authorities in Thailand said they arrested the owner of a sex show visited by Rihanna, after the global star Tweeted about her experience.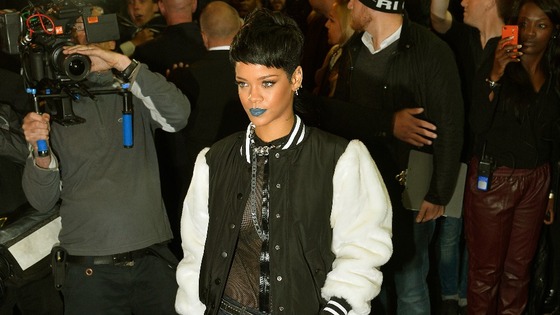 Authorities in Phuket charged the bar owner in connection with the lewd performance, local district chief Veera Kerdsirimongkol told AFP.
"It was the result of the visit by Rihanna. The authorities will be more strict towards inappropriate shows or wildlife attractions. "
Last month two men were arrested for possessing a protected slow loris after Rihanna posted a picture of herself with the protected species during another night out in Phuket during her "Diamons" world tour.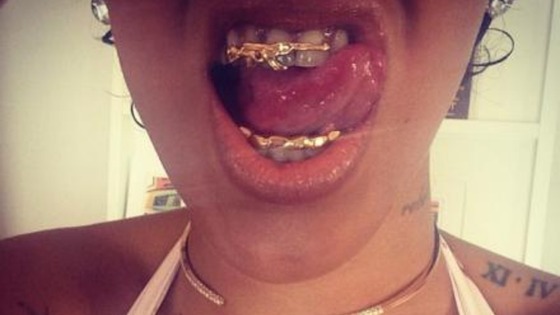 Singer Rihanna has posted several shots on her Instagram page showing off the new addition to her grills collection - a gold pair of AK47 guns.
Advertisement
Lawyers who represented singer Rihanna in a High Court battle over a t-shirt are seeking a million dollars in legal costs, a judge heard today as he granted her an injunction.
Mr Justice Birss - who recently ruled that the singer's fans might have been deceived into thinking that she had endorsed the Topshop t-shirt - described the figures as "startling".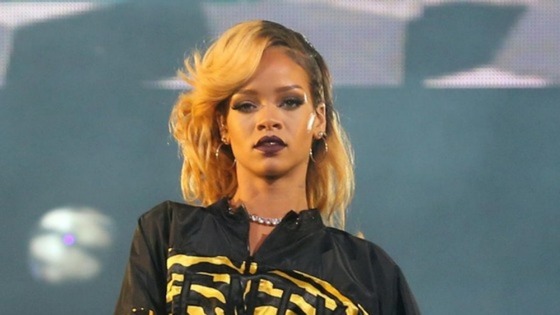 Today, he ruled that it was "right and fair" that Rihanna should be granted an injunction to prevent any future similar wrong use of the "style icon's" image.
If his decision is upheld on appeal, the judge will then assess the amount of damages due to the singer - and how much is also due in legal costs.
However he said was not satisfied that he could safely use the lawyer's figures to decide what interim payment should be made today to Rihanna pending a full damages assessment.
He eventually settled on a "reasonable" £200,000.
Two men have been arrested after Rihanna posted a picture of her cuddling an endangered animal during a trip to Thailand.
During a break from her world tour the singer posted a picture of herself with a slow loris, an endangered primate, on her shoulder:
The picture was retweeted more than a thousand times and attracted the attention of the authorities on the island of Phuket where the snap was taken.
"Phuket authorities were alerted to the picture, and last night police arrested the two individuals who brought out the loris as a photo opportunity for tourists," a Phuket district chief, Weera Kerdsirimongkon said.
Police confiscated two lorises from a 20-year-old man and a 16-year-old boy, who could face charges of possession of protected animals. The charge carries a penalty of up to four years in prison and a 40,000 baht ($1,300) fine.
Rihanna launched the Autumn/Winter range from her Rihanna for River Island collection at their flagship store on London's Oxford Street, yesterday.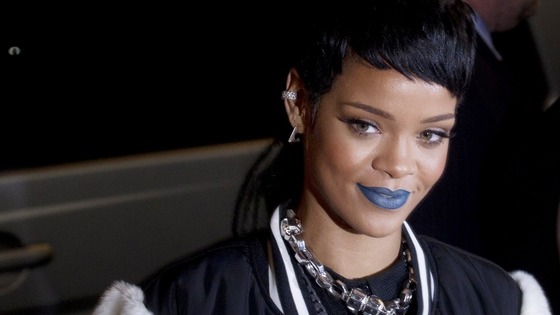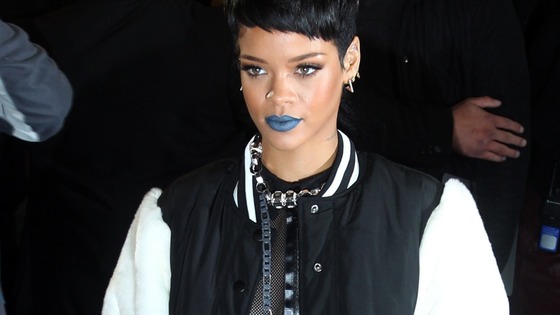 Rihanna Topshop t-shirt victory
Topshop has said it is "surprised and disappointed" by the High Court ruling, which found in favour of Rihanna, over t-shirts sold by the high-street chain bearing her image.
A statement from the retailer said: "We feel that the fact that Rihanna has shopped, worn and had a relationship with Topshop for several years appears to have been detrimental to our case.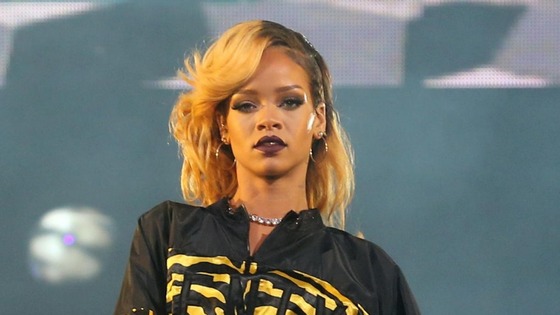 "Our long-standing supplier of the t-shirt in issue, Knitmania, has worked with Topshop for a number of years and is an expert in the manufacture of fashion jersey with applied graphics, producing for many of the leading retailers on the UK high street.
"Having received their full indemnity and view that selling a product with an image of a famous star, such as Rihanna, is simply providing a fashion item, we felt comfortable selling this garment."
Load more updates
Back to top