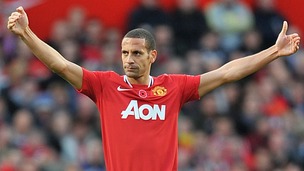 'Rio to Rio' has that irresistible ring - but it is not a headline you are likely to read now.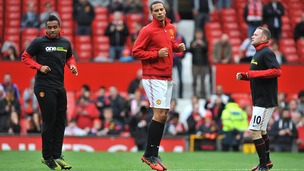 Manchester United's Rio Ferdinand stoked further controversy when he defied his manager to boycott wearing an anti racism t-shirt.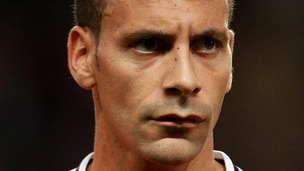 The John Terry racism row was reignited when his defence witness Ashley Cole was attacked on Twitter - with Rio Ferdinand reacting.
Live updates
BT takes on Sky with 'free' sport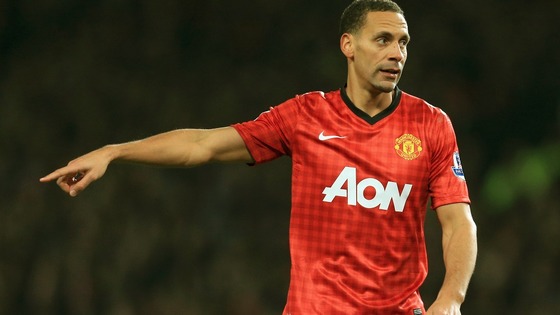 Manchester United defender Rio Ferdinand has signed a three-year deal with BT Sport as the company prepares to launch its new sports TV channel.
BT said Ferdinand would be employed as an "interviewer, programme-maker and football expert."
The new channel will broadcast 38 Premier League fixtures next season as well as top flight games from Italy, France, Brazil and USA.
Ferdinand said: "I am really excited about joining BT Sport. I will be doing a lot more than sitting on a sofa working as a football expert.
"I am going to be able to make programmes for BT Sport, not just about football, but also about other things that I am passionate about."
Sir Alex Ferguson to retire
Rio Ferdinand has become the first current Manchester United player to react to the news of Sir Alex Ferguson's retirement.
The bosses work ethic, his desire to win + to make us better players were unrivalled. Thanks boss.
Read: The life and times of Sir Alex Ferguson
Video: Manchester United players seen at races after Sir Alex decision
Advertisement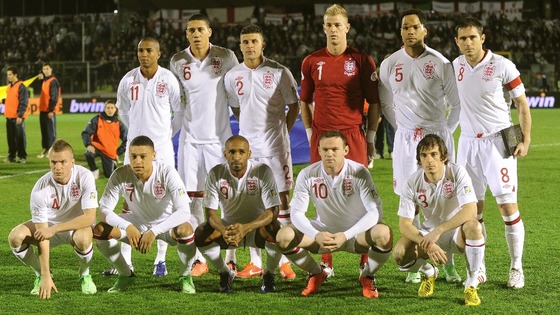 An anti-racism group has filed a complaint to FIFA over alleged racist chanting towards Rio and Anton Ferdinand by a section of England football fans during last week's World Cup qualifier against San Marino.
The group, Football Against Racism in Europe, filed the complaint after Friday's 8-0 victory in Serraville.
Rio Ferdinand pulled out of the squad because the fixture apparently clashed with his training programme.
It was the first time the Manchester United defender had been selected for the national team since his brother's high-profile racism court battle with former England captain John Terry.
Rio Ferdinand has defended his decision to fly to Qatar to be a TV pundit for England's match against San Marino despite having to withdraw from the squad through injury.
The Manchester United defender has flown to Doha, which is a 15-hour round trip, to work as a pundit for Al Jazeera as they present live coverage of the game, according to the Daily Mail.
The 34-year-old - who suffers from a chronic back problem - announced his decision to withdraw from the squad on Monday due to his "intricate pre-planned programme".
Ferdinand was quick to defend his decision on Twitter:
1) Flown out for some pre-planned downtime...with a bit of punditry thrown in for a game I would have watched anyway...
2) No different from what I done on the last 10day international break...thank you guys.
Haters are gonna hate...also assume everything...although it must be the gospel truth based on assumptions!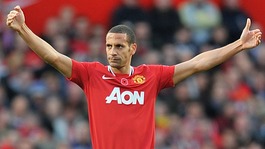 'Rio to Rio' has that irresistible ring - but it is not a headline you are likely to read now.
Read the full story
Granada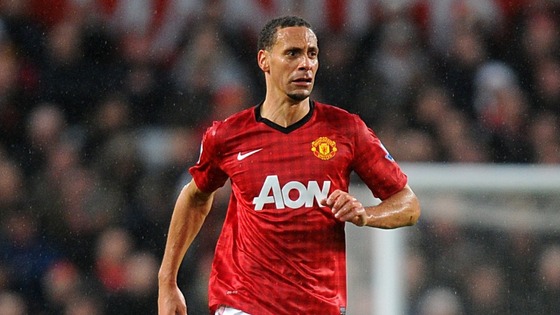 Manchester United's Rio Ferdinand has pulled out of England's World Cup qualifiers against San Marino and Montenegro due to "the detailed pre-planned training and medical programme he must follow", England manager Roy Hodgson said today.
Advertisement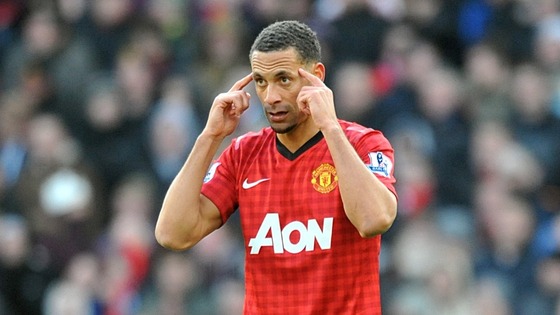 Manchester United defender Rio Ferdinand has been recalled to the England football squad by national team manager Roy Hodgson for the upcoming World Cup qualifiers against San Marino and Montenegro.
It is the first call-up for Ferdinand since he was omitted from the Euro 2012 squad, explained away by Hodgson at the time for "footballing reasons" rather than for any conflict with Chelsea captain John Terry, who was involved in a racism row with Ferdinand's brother Anton.
Terry's retirement from international football has opened the door for Ferdinand's return to the team and Hodgson has confirmed: "He's in the squad in order to play rather than to make up the numbers."
Rio Ferdinand has declined to make an official complaint after a coin hit him in the Manchester derby, police confirmed.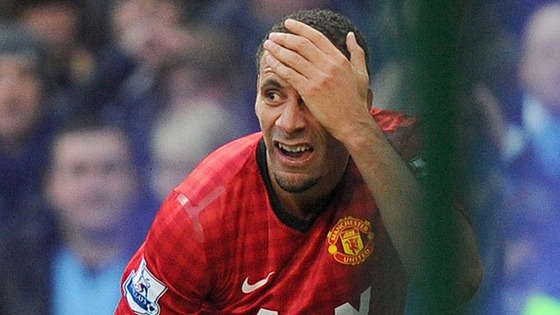 The Manchester United defender was cut above his left eye at the end of the match at Manchester City's home ground, the Etihad Stadium, on December 9.
A spokeswoman for Greater Manchester Police said: "He (Ferdinand) did not put in a formal complaint about the matter.
"He was asked if he wanted to but he didn't. We are still making inquiries and trying to identify this person from CCTV footage."
A Manchester City fan who stormed on to the football field to confront Rio Ferdinand at the end of a stormy Manchester Derby match has been banned from attending football matches for three years.
Matthew Stott, 21, of Southfields in Cheshire, was told he came close to going to prison, but instead his 56 days jail term was suspended for 12 months.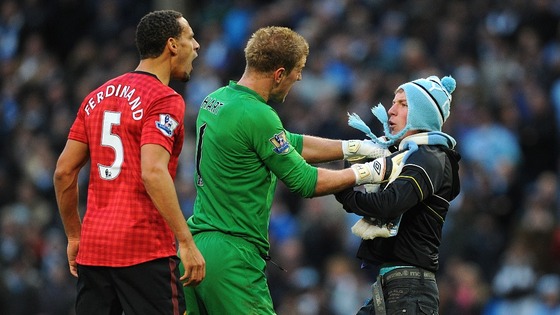 Stott had to be restrained by City keeper Joe Hart from confronting Ferdinand, who was already bleeding from a cut caused by a coin thrown from the stands at the end of the explosive local grudge match on December 9.
The landscape gardener, who had sunk eight pints of lager before kick-off, pleaded guilty to encroaching on the field of play and using insulting words or behaviour.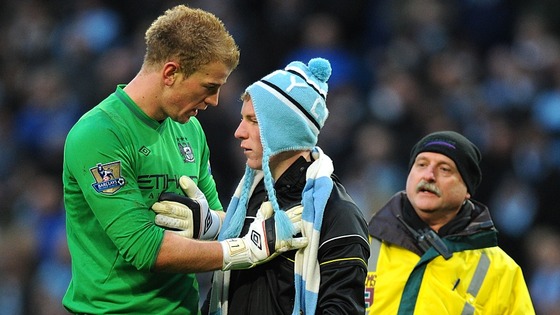 UEFA appeals against sanctions
England players have responded negatively to UEFA's punishment of the Serbian FA over racist chants from its fans:
Uefa are not serious at all on racism. Fines do not work at all. They have zero impact on federations/clubs/fans/players. #fact
Uefa need to talk to this generation.....they don't seem to be up to date on this issue?? Harsh punishments needed as a deterrent #simple
I see UEFA have made a mockery once again of racism in football,absolute joke, bet it would've been different if it was the other way round!
Load more updates
Back to top