Ripon is recruiting for a new hornblower to fill the current vacancy in what is described as the "longest ongoing tradition in the world".
Read the full story ›
Sinkholes like those that opened in Ripon, High Wycombe and the Peak District will become more frequent due to the impact of climate change.
Read the full story ›
Advertisement
Police are now warning local people that the house damaged by a sinkhole in Ripon, North Yorkshire, is close to collapsing.
A video made by the British Geological Survey (BGS) explains how sinkholes are created as soluble rock it eroded by water.
Police are now warning locals that the house damaged by a sinkhole in Ripon, North Yorkshire, is close to collapsing.
Small crowd of onlookers watching building at risk of collapse. Still no sign of the hole that caused this. http://t.co/cWOPIo5oGj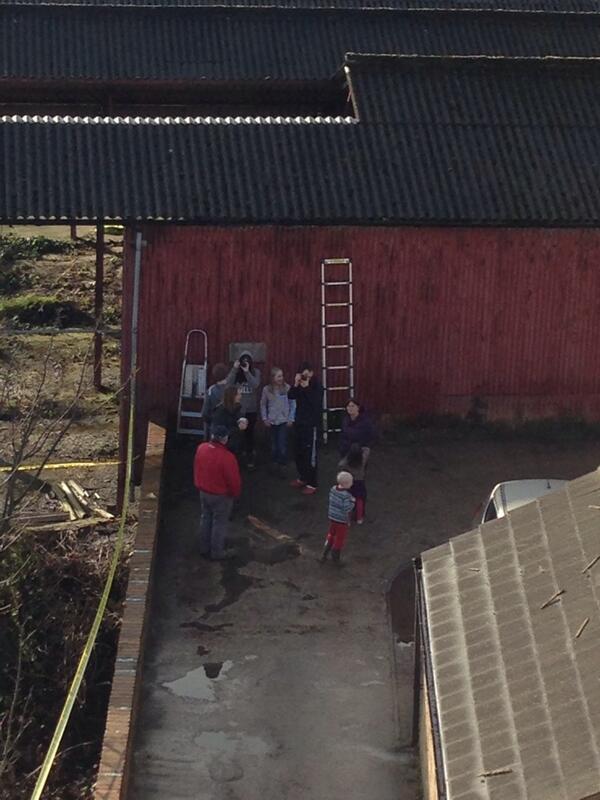 Advertisement
Three houses had to be evacuated amid fears they could collapse after a huge 25 ft wide sinkhole opened up in a street.
Police cleared the properties on Magdalen's Close in Ripon, North Yorkshire, at 5.40pm after receiving reports the huge sinkhole had appeared.
Officers carried out house-to-house checks in the area to warn people close to the affected properties.
Police, fire crews and the ambulance service remained at the scene with utility services' engineers and structural engineers who were assisting with the incident.
A North Yorkshire police spokesman said: "The affected property and two houses nearby have been evacuated and a cordon has been put in place to protect members of the public. At this stage no injuries have been reported."
North Yorkshire fire and rescue service said that a fire engine and a heavy rescue unit from Ripon were at the scene, where cracks had appeared in the ground, damaging to a building.
A spokeswoman said: "There are no occupiers in the property and a dog has been successfully rescued. Residents from adjacent properties have been evacuated as a precaution.
"The crews have cordoned off the area and are awaiting the arrival of specialist engineers."
The spokeswoman said the sinkhole was about 25 feet wide.
The British Geological Survey has said that the most susceptible area in the UK for sinkholes is the Permian gypsum deposits of north-east England, particularly around Ripon.
It says large sinkholes have developed around Ripon, some of which have affected property and infrastructure. This is because gypsum is far more soluble than limestone, and thus dissolves more rapidly.
A sinkhole which has opened up in Ripon in North Yorkshire is the latest in a spate to appear across the UK in recent weeks.
Read the full story ›
Ripon sinkhole: Group Commander Phil Whild says the main priority is to keep the neighbouring residents safe.
Load more updates