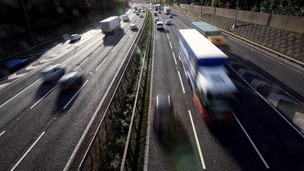 David Cameron has announced plans to sell off Britain's roads to private firms in a bid to improve infrastructure.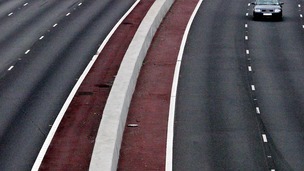 David Cameron has announced plans to sell off Britain's motorways to improve the country's infrastructure.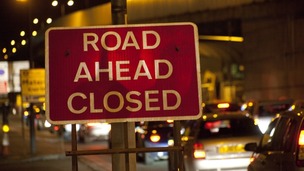 The Prime Minister has proposed plans to sell Britain's infrastructure but the attraction for private firms is not immediately obvious.
Live updates
Lorry falls from flyover onto M6
Central
Police appeal for witnesses following 30ft lorry fall in Warwickshire
Police officers investigating a crash on the M42 motorway where a lorry fell from a flyover on to the M6 Toll, are appealing for witnesses.
The lorry was travelling on the M42 northbound at around 6:30pm yesterday evening (April 8), when it is believed it collided with a car travelling the same way.
The lorry then jack-knifed across all three lanes and veered over the edge of the flyover on to the M6 Toll northbound, approximately 30ft below.
The 55-year-old driver was taken by air ambulance to the Queen Elizabeth Hospital in Birmingham where he is being treated for leg and ankle injuries.
The 49-year-old driver of the Ford Mondeo was not injured in the collision.
The M42 northbound was closed for collision examiners to attend the scene, and the M6 Toll was also closed to traffic.
The M6 Toll opened at 6am this morning following resurfacing.
Lorry falls from flyover onto M6
Central
'Amazing' escape for lorry driver says ambulance service
A lorry driver and other road users on the M6 Toll had an 'amazing' escape according to ambulance crews, after a lorry left a flyover on the M42 and crashed onto the M6 Toll near Coleshill.
West Midlands Ambulance Service was called to the incident near T1 on the M6 Toll just before 6:30pm.
The Midlands Air Ambulance from Cosford, along with ground teams were sent to the scene.
Ambulance crews responded to a road traffic collision following reports of a lorry coming off a flyover on the M42 and landing on the northbound M6 Toll road.

Crews treated the lorry driver – a man in his 50s – for serious lower leg fractures, neck and back pain and facial lacerations.
– A West Midlands Ambulance Service spokesman

The driver managed to crawl out of his cab where he was treated by paramedics before being airlifted to the Queen Elizabeth Hospital in Birmingham for further assessment.
Advertisement
Speed cameras switched off to save costs
Speed cameras have been switched off in part of the UK because they are too costly to run.
The last of the West Midlands' 304 fixed cameras ceased operating today following a decision by West Midlands Police last year.
The decision has the backing of the region's councils which make up the West Midlands Road Safety Partnership Board, with the police now using mobile speed cameras instead.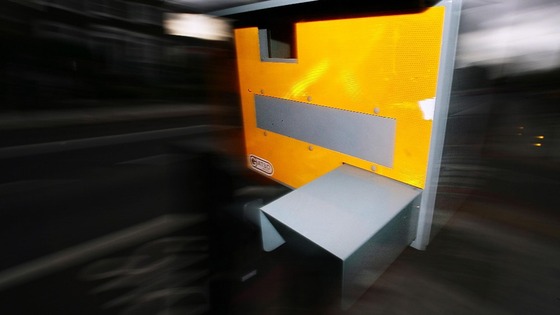 Budget cuts are at the heart of decision says West Midlands Police's Assistant Chief Constable Garry Forsyth.
It has been the force's job to manage and pay to run the sites, including traffic light cameras, with councils paying for maintenance.
However, the cash-strapped local authorities balked at the estimated £580,000 cost of upgrading the cameras to digital film, and do not have the money to continue running them. Removing the cameras would cost £600,000.
The police are now using mobile cameras at speeding hotspots across Birmingham, Coventry, and the Black Country.
£10.5bn to repair pothole 'crisis'
AA: A third of motorists suffer pothole damage
The president of the Automobile Association, Edmund King, said "about a third" of AA members had made insurance claims in the past two years as a result of cars being damaged by potholes.
Oil spill could kill more birds
'Glue-like' substance removed from seabirds
Workers are racing against time to remove a glue-like material trapped to the feathers of hundreds of birds washed up on the south west coast. Hundreds of washed up birds have died, as a result of the mystery substance, according to the RSCPA.
An investigation is underway along 200 miles of coastline. ITV News Reporter Richard Lawrence reports from an RSPCA centre near Taunton:
Toyota recalls 75,000 UK cars
Nearly half a million Toyota's to be recalled in Europe
Toyota is recalling 1.5 million vehicles in Japan, 670,000 vehicles in the United States and 496,000 vehicles in Europe over a problem in the steering intermediate extension shafts, which could be damaged at slow speed, a spokesman said.
The problem, in cars such as the second-generation Prius and certain Corolla models can be fixed in under an hour.
Separately, Toyota is also recalling 630,000 vehicles worldwide, including 350,000 in the United States and 175,000 in Japan, to fix water pumps in hybrid vehicles, Tachikawa said.
Some vehicles are target of both recalls, making the total number of vehicles to be recalled at 2.77 million, he said.
Toyota has sold about 3.3 million Prius hybrid vehicles globally since the car went on sale in December 1997.
Advertisement
Road accidents fall by a third
The number of road accidents has fallen by a third in the last 10 years, according to figures out today.
The Post Office Car Insurance show that overall, the number of road accidents reported by police fell from just over 229,000 in 2001 to 151,474 in 2011.
The full results by region:
Scotland 9,969 (7%)
North-east England 5,795 (4%)
North-west England 16,403 (11%)
Yorkshire and the Humber 13,488 (9%)
Wales 6,434 (4%)
West Midlands 2,740 (8%)
East Midlands 11,882 (8%)
East of England 14,374 (9%)
South-east England 23,600 (16%)
London 24,468 (16%)
South-west England 12,321 (8%)
TOTAL 151,474
Road charity report: Motorways not safe enough for speed limit increase
Motorways are not safe enough to increase the speed limit from 70mph to 80mph, a new report has said.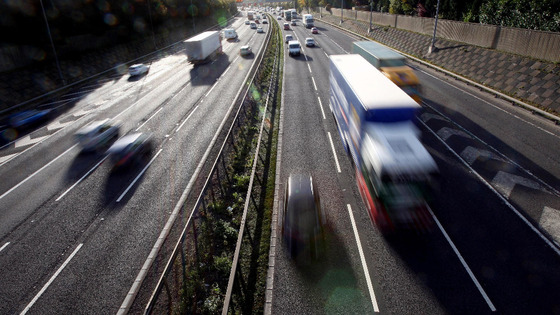 The Government intends to consult on introducing an 80mph limit in England and Wales but according to the Road Safety Foundation, motorways do not provide enough protection to drivers and passengers.
The report added that there would be a rapidly-rising risk of shunt crashes from the sheer volume of traffic using the motorways.
Firms may run English roads
Shadow Transport Sec: PM's 'double-speak' on road plans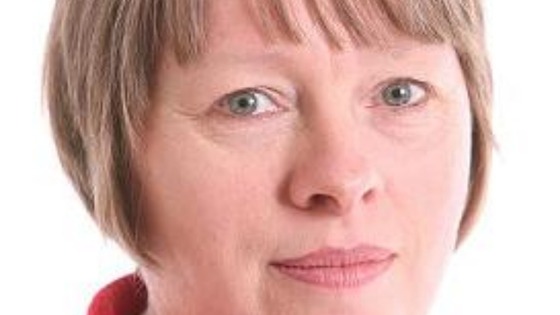 Labour's Maria Eagle, the Shadow Transport Secretary, says the Prime Minister's announcement on the UK's roads and infrastructure is misleading.
"The Prime Minister's double-speak gives the impression that his privatisation plans will only see tolls applied to new roads", she says.
"Yet he has redefined new roads to include anything that adds capacity including road widening and junction improvements.
"Motorists will rightly consider that to be a clear plan for charging for existing roads."
She adds: "These plans are likely to simply drive traffic onto local roads, increase congestion and emissions while yet again setting back efforts to improve safety."
Firms may run English roads
Fair Trade Association reacts to PM's plans for UK's roads
Load more updates
Back to top