A graffiti tribute to the late Only Fools and Horses actor Roger Lloyd Pack has been spotted on the side of a train at Tonbridge station.
Roger Lloyd Pack, who was best known for his role as Trigger in Only Fools and Horses, died last week at the age of 69 following a long battle with pancreatic cancer.
The tribute, showing the name Trigger appeared on the side of a Southern train carriage while the famous BBC show's logo was adapted to say Rest in Peace.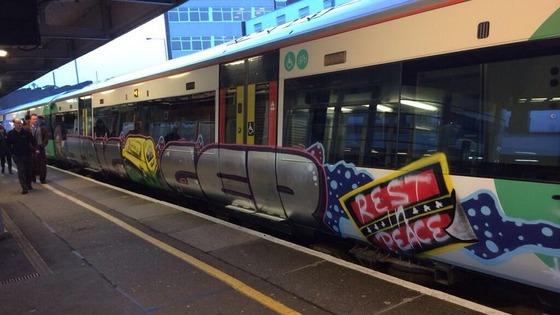 Architect Andrew Paulson, who posted a picture of the mural on his Twitter feed, said: "I don't condone graffiti, but had to smile at this one at Tonbridge station today."
The head of Southern's head of revenue protection and security, Stella Morris, said the train had been taken out of service and that the graffiti was being removed.
"Whilst the sentiment may be welcomed by some, this is criminal damage which is being investigated by British Transport Police."