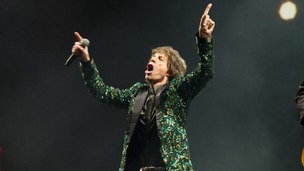 The Rolling Stones will travel back in time this weekend re-staging a classic concert from the summer of '69.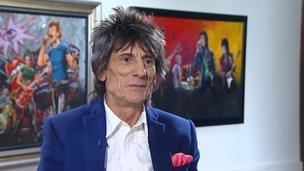 Ronnie Wood talks The Rolling Stones, Glastonbury and sketching his bandmates over the decades, as he unveils his latest art exhibition.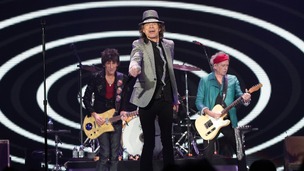 Mick Jagger has tweeted his excitement for his first ever performance with The Rolling Stones at Glastonbury 2013.
Live updates
The Rolling Stones returned to London's Hyde Park today - after a gap of 44 years and one day.
Last time, Mick Jagger wore a white dress and began by quoting from a poem by Shelley. This time, Jagger - now Sir Mick and celebrating his 70th birthday in three weeks - was wearing a leopard print jacket and he launched straight into Start Me Up, the band's last top 10 hit.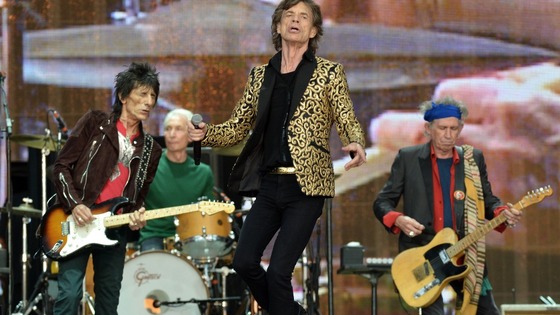 It was the Stones' first gig in Hyde Park since that historic free concert on July 5 1969 - just two days after the death of founder member Brian Jones, who was found dead in the swimming pool at his Sussex home shortly after leaving the band.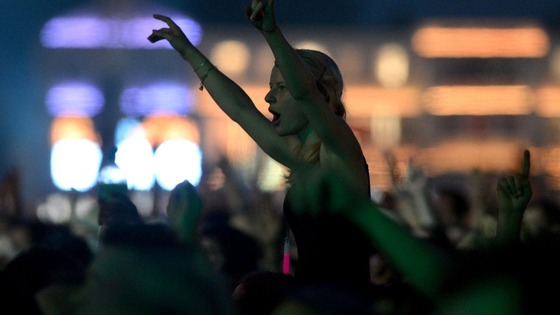 The Stones' set finished, as it began, with fireworks.
The veteran band had played for two hours, closing their initial set with Brown Sugar, then encoring with You Can't Always Get What You Want and a crowd-pleasing Satisfaction.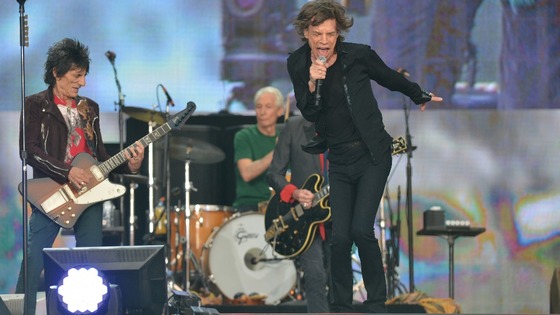 The Rolling Stones will not decide the final setlist for their Hyde Park return tonight until just before the show -as they are still trying to agree on the songs, Keith Richards has revealed.
In an interview for Absolute Radio, guitarist Richards said : "We are still differing about certain songs and stuff, and also we have to think that we have another one coming up....and what we want to do next week.
"So, there is still a bit of juggling going on. But, I mean those things can be decided on the night."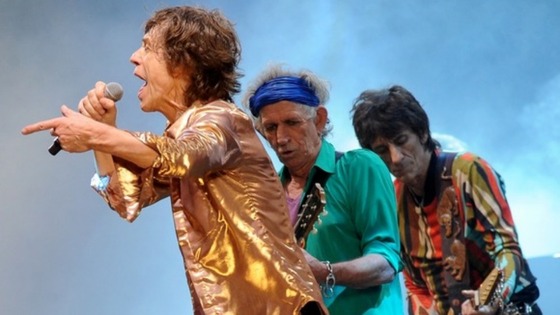 Tens of thousands of fans stream into the outdoor venue this afternoon in anticipation of the band's headline performance, 44 years after they last played.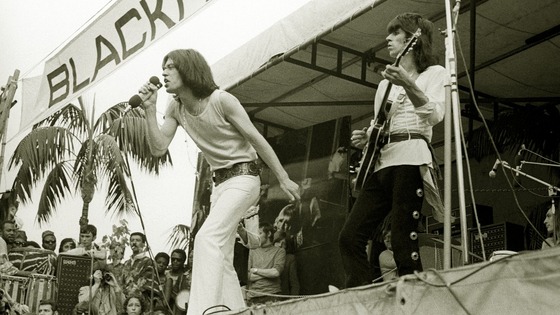 Tonight's show - part of the Barclaycard presents British Summertime - is the band's first appearance at Hyde Park since they played a celebrated free festival there in 1969.
It was the band's first appearance since the death of former guitarist Brian Jones, and featured the first performance by his replacement Mick Taylor - who will also take a guest role tonight.
Advertisement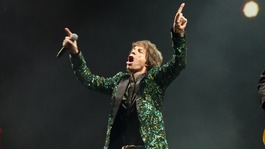 The Rolling Stones will travel back in time this weekend re-staging a classic concert from the summer of '69.
Read the full story
Founder: Best Glastonbury yet
One of the most eagerly awaited performances in Glastonbury Festival's history began with a bang tonight.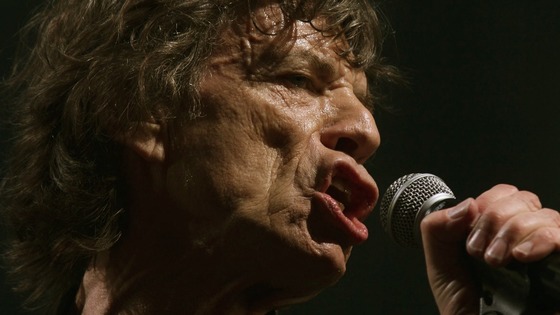 As the Rolling Stones took to the Pyramid Stage 10 minutes after they had been scheduled to start, fireworks flared on both sides of the crowds.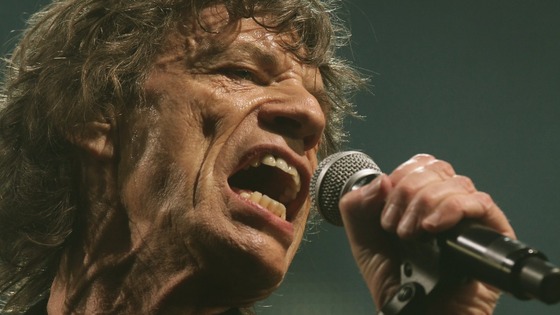 Sir Mick Jagger, wearing a green glittered jacket, then bounded into view to launch into an energetic version of Jumping Jack Flash.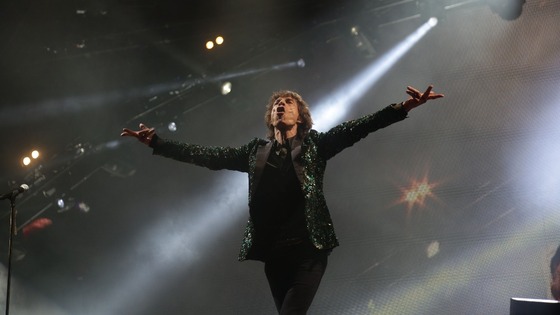 Founder: Best Glastonbury yet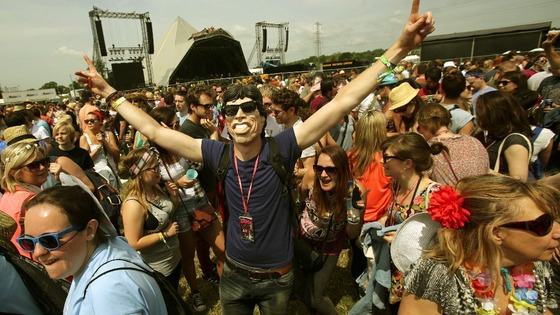 Glastonbury headliners The Rolling Stones are due on stage at 9.30pm on Saturday night.
Worthy Farm has become awash with Stones t-shirts and masks as tens of thousands of people prepare to watch them headline on the Pyramid Stage.
The viewing area has even been extended to allow for the crowds expected to be in place for the start of their set .
Rolling Stones singer Sir Mick Jagger said he finds his music career "intellectually undemanding" and his original job choice of being a teacher might have been a "gratifying" alternative.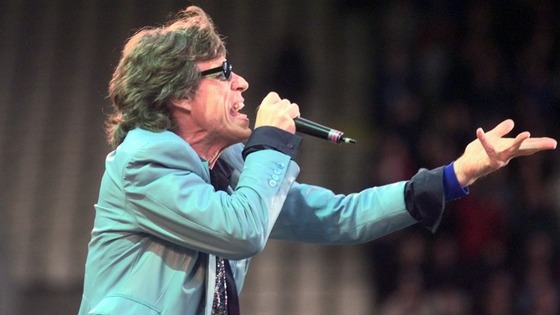 The veteran rocker also said he considered a career as a dancer but was put off by the prospect of "so many injuries".
Jagger, who was still a student at the London School of Economics when the Stones were starting out, told BBC Radio 4's Today programme: "A schoolteacher would have been very gratifying, I'm sure.
"There are millions of things you would have loved to have done, a politician, a journalist... I thought of being a journalist once.
"All these things you think of when you're a teenager, you can think, well, I would have liked to have done that but that's completely pointless but I don't feel frustrated for a lack of control at all and I'm very pleased with what I've done.
"Everyone wants to have done more things in their lives. It is a slightly intellectually undemanding thing to do, being a rock singer, but, you know, you make the best of it."
Advertisement
Founder: Best Glastonbury yet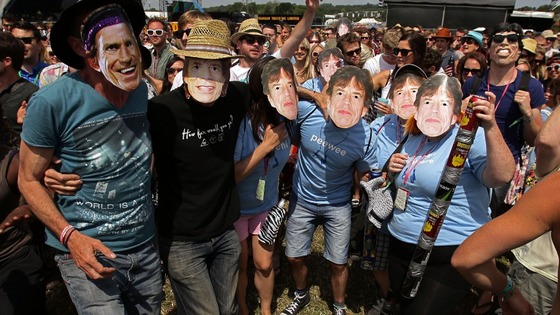 Hundreds of festivalgoers at Glastonbury showed they have got the moves like Jagger by taking part in a Jagger Off.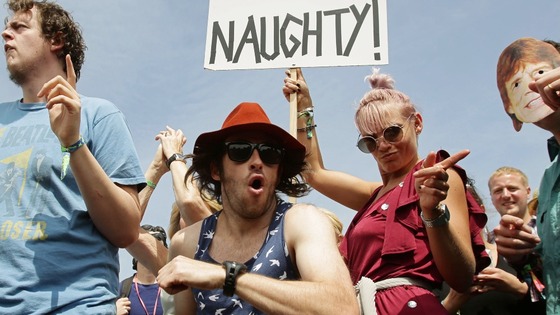 The Jumping Jack flashmob, arranged by two Rolling Stones fans to celebrate the band's first appearance at the festival, saw crowds of people taking on Sir Mick Jagger's trademark dance moves.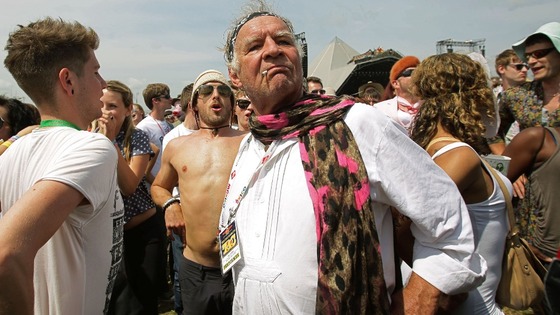 It was held near the Pyramid Stage, where the band will headline on Saturday night, under the watchful eye of a giant metal phoenix that is perching on top of the structure this year.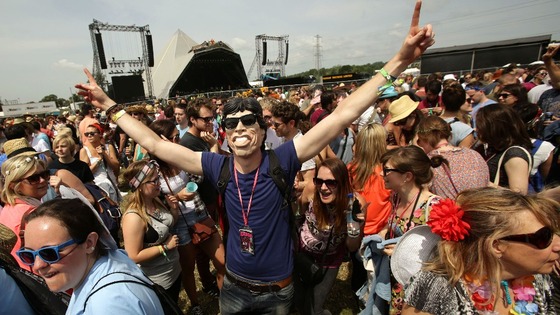 The sound system played classic Stones songs including Brown Sugar and Start It Up to about 400 flashmobbers.
Organiser James Duke-Evans said the event had gone "fantastically well".
Rolling Stones fans will be able to watch an hour of the band's Glastonbury set on TV after a compromise was reached in a row over coverage of the set.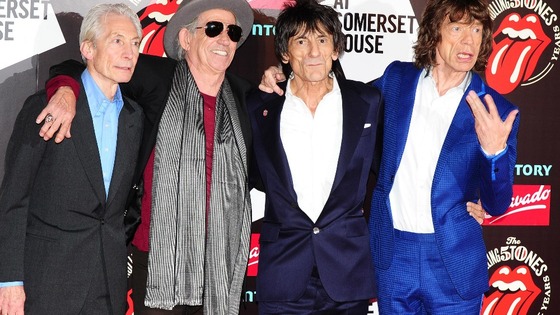 The Stones, who are playing for two hours and 15 minutes on the Saturday night of the festival, had reportedly limited the BBC to broadcasting four songs from their show. But a compromise was reached after urgent talks were held between the parties.
Speaking as he gears up for next week's opening of the Somerset festival, organiser Michael Eavis said: "I think they're all friends now.
"They're going to be playing for about an hour for the TV. I think Mick Jagger wanted to play to the people here, rather than a TV show."
Only those at the festival will see the band's finale, with fireworks set to light up the sky over the Worthy Farm site.
The promoter of American leg of the Rolling Stones' 50 and Counting tour have been forced to cut ticket prices for the top seats, with the tour due to begin tomorrow.
Floor seat tickets priced at $600 (£386) were still being advertised for tomorrow's concert at the Staples Center arena in Los Angeles, but promoter AEG has begun to lower prices.
The band's last major tour was 2005's A Bigger Bang, which lasted for two years and generated sales topping $558 million (£360 million).
Read more: Rolling Stones' Hyde Park gig sells out in five minutes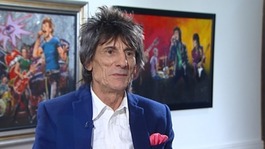 Ronnie Wood talks The Rolling Stones, Glastonbury and sketching his bandmates over the decades, as he unveils his latest art exhibition.
Read the full story
Load more updates
Back to top