Immigration e-petition debate
Immigration talk 'fans the flames of extremism'
UK Independence Party leader, Nigel Farage, and the Daily Mirror's associate editor Kevin Maguire spoke to Daybreak about the e-petition which aims to stop mass migration form Bulgaria and Romania.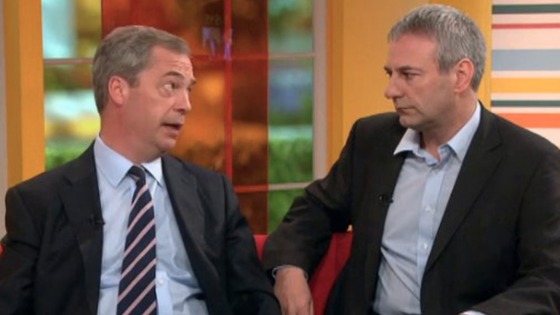 Mr Maguire said: "We've got to be very careful in this debate because passions get enflamed, and people actually get the wrong end of the stick, it fans the flames of extremism".
Speaking about the number of people on benefits, Mr Farage said: "Nobody should be able to claim benefits until they have been here for five years and obeyed the law. Wouldn't that be a more logical way of going about this?"