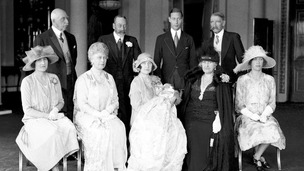 Royal christening celebrations are steeped in tradition and history, and Prince George's, though intimate, will be no different.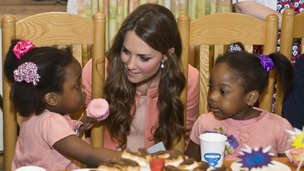 The Duchess of Cambridge today visited a hospice in Hampshire as part of Children's Hospice Week.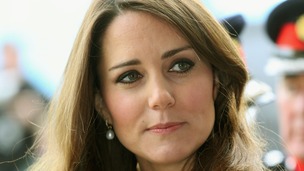 The Duchess of Cambridge has delivered her first ever video message to appeal for support for a campaign for children's hospices.
Live updates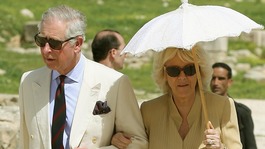 Prince Charles and Camilla, Duchess of Cornwall have arrived in Saudi Arabia, shortly after the execution of seven young men yesterday.
Read the full story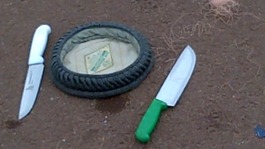 Advertisement
CPS to examine Kate hoax call
Scotland Yard has said it has submitted a file to the Crown Prosecution Service for consideration over whether any offences were committed in connection with the prank call made to the hospital where the Duchess of Cambridge was treated for morning sickness.
William & Kate visit Cambridge
Prince William and Catherine will make their first official visit to Cambridge today since they became the Duke and Duchess of Cambridge on their wedding day.
The Royal couple will carry out a number of engagements in the cathedral city before moving on to Peterborough.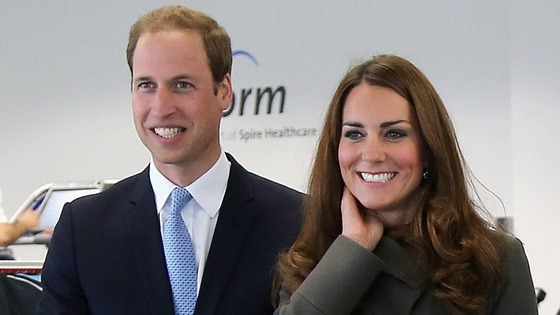 William and Kate are set to visit the Guildhall, Senate House and be given a private tour of Cambridge University.
They will also visit a charitable organisation helping the homeless and a local school.
Royals tour Papua New Guinea
Prince Charles and the Duchess of Cornwall have been visiting Papua New Guinea as part of their Diamond Jubilee tour.
The royal couple arrived at the Sir John Guise Stadium in the capital of Port Moresby to a cheering crowd of 5,000.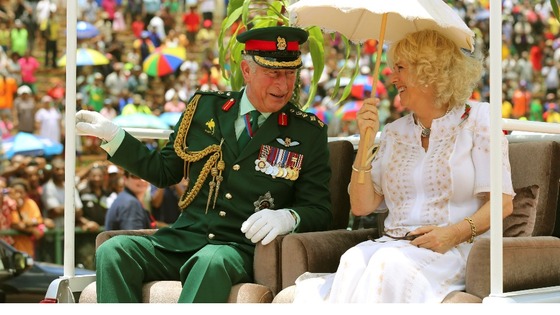 After an open air church service Charles presented new colours to the Royal Pacific Islands Regiment.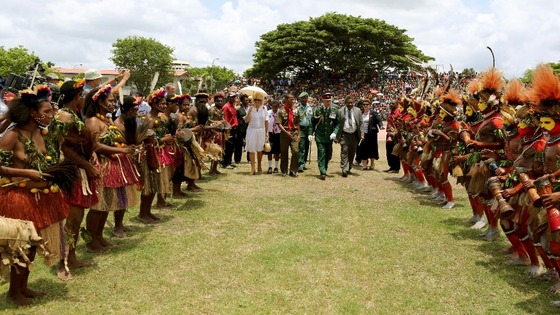 During a speech to the crowds Charles spoke in Pidgin English and said: "I bring you greetings from Her Majesty the Queen of Papua New Guinea and from all my family members during this celebration of the Diamond Jubilee of the Queen. Was my Pidgin correct?"
"This is a great day and a magnificent spectacle. We are gathered here to celebrate the Queen's 60 years of service to others.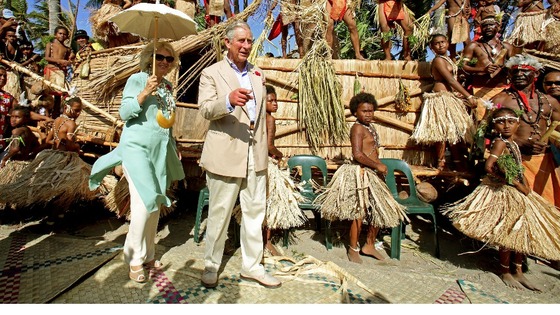 "I know how honoured Her Majesty is to be your Queen, a title borne by her with immense pride and renewed by the people of this great country upon independence in 1975."
Thousands of school children paraded into the stadium for the royals.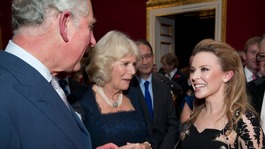 Kylie Minogue dazzled the Prince of Wales and the Duchess of Cornwall last night when she performed a surprise concert by royal appointment.
Read the full story
Advertisement
The Duke of Edinburgh was in good enough spirits when he left Aberdeen Hospital after a five-day stay that he shared a joke with the staff.
Read the full story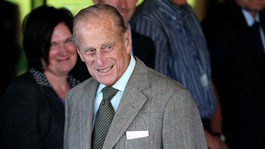 The Duke of Edinburgh joked with Aberdeen Royal Infirmary staff as he bid farewell after five nights of care for a bladder infection.
Read the full story
Duke leaves hospital
Senior staff nurse Denise Webster, who was among the officials at Aberdeen Royal Infirmary who waved the Duke of Edinburgh off today, said the 91-year-old was on good form as he left the hospital after six days:
The Duke was a very good patient, and as he left the hospital he told staff to behave themselves and he said he was going back to enjoy the rest of his holiday.
Duke leaves hospital
Load more updates
Back to top