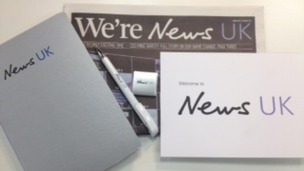 The rebranding exercise suggests how keen the company is to put the embarrassment of prosecutions of former staff behind them.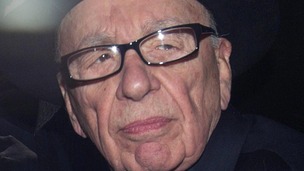 Rupert Murdoch has stepped down from his role as director of a string of boards linked to his newspaper titles in the UK.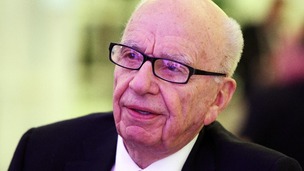 Rupert Murdoch has launched an attack on the Scientology organisation in the wake of the divorce of Katie Holmes and Tom Cruise.
Live updates
Deputy Prime Minister Nick Clegg has distanced himself from claims by former Cabinet minister Chris Huhne that he was targeted by Rupert Murdoch's newspapers because he called for an inquiry into phone hacking.
Former Energy Secretary Huhne claimed the News of the World hired a private investigator to gain information about an extra-marital affair which ultimately led to the break-up of his marriage after he spoke out about hacking.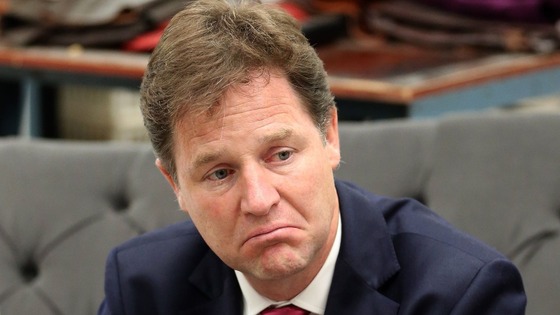 Huhne, who left Parliament after being jailed for persuading his then wife to take his speeding points, then accused the Sunday Times of "grooming" his ex-wife Vicky Pryce so she would reveal all about the speeding points.
Speaking at his monthly Whitehall press conference, Mr Clegg - who emphasised the importance of newspapers holding public figures to account - said: "Chris has to speak for himself. All I can tell you is that is his opinion.
"Is it exactly my opinion? No it isn't because, guess what, we're different people. I'm not Chris's keeper."
Read: Huhne attacks 'Murdoch press' for role in his downfall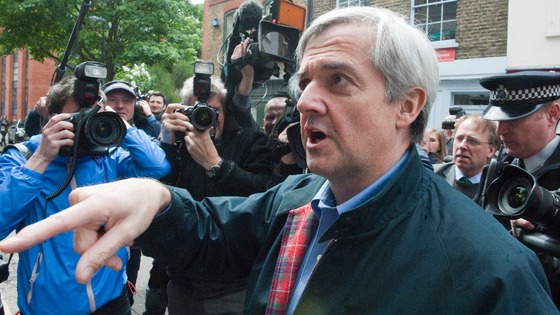 Former Energy Secretary Chris Huhne has attacked "the Murdoch press" for its role in the speeding points swap scandal which led to the jailing of him and his ex-wife.
Writing in the Guardian newspaper, he admitted that "[his] own behaviour has not helped" but said he believes his calls for the Metropolitan Police to reopen their hacking investigation turned the editors of certain publications against him.
"The News of the World sparked the end of my marriage, but another Murdoch title, the Sunday Times, then groomed my ex-wife until she told them about the speeding points," he said.
Advertisement
Hack probe 'gone on too long'
Home Affairs Select Committee chairman Keith Vaz wrote to Rupert Murdoch asking him to comment on the secret recording.
In a reply released today, Mr Murdoch said:
I accept that I used the wrong adjectives to voice my frustration over the course of the police investigation.

But I had been hearing for months about pre-dawn raids undertaken by as many as 14 police officers, and that some employees and their families were left in limbo for as much as a year and a half between arrest and charging decisions.
I have no basis to question the competence of the police and I and our newspapers respect the work that they do every day to protect the public.

But I do question whether, over the last two years, the police have approached these matters with an appropriate sense of proportion, and with regard for the human cost of delay.
Hack probe 'gone on too long'
Rupert Murdoch has reneged on claims the investigation into phone hacking and corruption is "totally incompetent" but said Scotland Yard's probe appears "excessive" and has "gone on too long".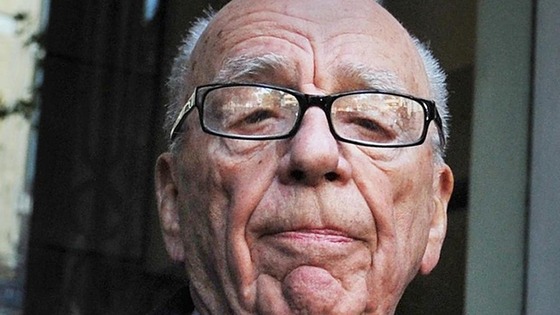 In a letter responding to demands from MPs that the media magnate explain comments he made about police at a staff meeting, he conceded using the "wrong adjectives" to describe his frustration at events over the last two years.
But the News Corp boss also questioned whether officers had "approached these matters with an appropriate sense of proportion" and said it would be unfair to suggest his company had impeded the Metropolitan Police's inquiries.
Mr Murdoch was apparently recorded describing the treatment of journalists who had been arrested as a "disgrace" during a meeting in March and saying that police had been told to obtain court orders to get information, rather than the company offering up material as it had done previously.
Murdoch to be quizzed by MPs
A spokesman for News Corp chairman Rupert Murdoch has announced that he has accepted the request by MPs on the culture, media and sport committee to appear in front of them again, after a recording emerged of him apparently venting his anger about police investigations into his newspapers:
Mr Murdoch welcomes the opportunity to return to the Select Committee and answer their questions.

He looks forward to clearing up any misconceptions as soon as possible.
– News UK spokesman
Murdoch to be quizzed by MPs
Police will "fully assess" a recording of comments apparently made by Rupert Murdoch during a meeting with News International journalists.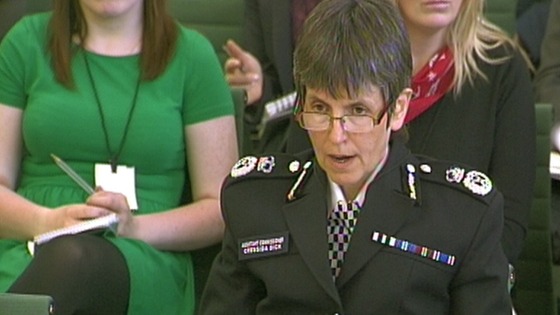 Assistant Commissioner Cressida Dick confirmed the force is trying to get a copy of the clip of Mr Murdoch speaking to members of staff from the Sun in March.
Advertisement
Murdoch to be quizzed by MPs
No date has yet been agreed for Rupert Murdoch to reappear before MPs, but it is not expected to be until the autumn
Scotland Yard is currently assessing the recording made during a meeting with News International journalists
Murdoch to be quizzed by MPs
Rupert Murdoch has been invited to re-appear before the Commons Culture Media and Sport committee. It comes after a recording emerged of him apparently telling journalists he regretted the level of co-operation given by News International to the investigation into phone hacking and illegal payments.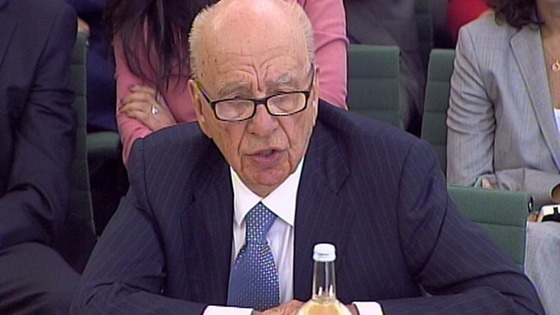 News Corp defends Murdoch
Former News of the World deputy editor Neil Wallis said he is "glad" that Rupert Murdoch "stood by his staff" after hearing secret audio recordings made during a News Corp meeting.
Phone-hacking charges against Mr Wallis were dropped in February this year.
"@nigelpauley: @tabloidtroll What your view of Rupegate Tape - right to be leaked? his comments on the enquiry?" So glad KRM stood by staff
He also replied to a Twitter user who asked whether he thought Murdoch was "really backing the staff":
@neilwallis1 should he have been taped and the tape leaked? Is he really backing the staff? He seems more upset over Rebekah #rupegate
@nigelpauley Lot of understandably frightened & nervous people there...
News Corp defends Murdoch
In one clip from a secret audio recording obtained by Channel 4 News, Rupert Murdoch is heard branding police "totally incompetent" and damning the Scotland Yard inquiry into corrupt payments to public officials.
"It's the biggest inquiry ever, over next to nothing," he says.
Hear more of the recordings at Channel 4 News.
A News Corp statement said Mr Murdoch was showing "understandable empathy" to his staff.
Load more updates
Back to top