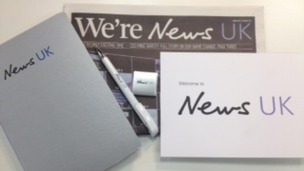 The rebranding exercise suggests how keen the company is to put the embarrassment of prosecutions of former staff behind them.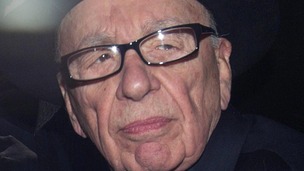 Rupert Murdoch has stepped down from his role as director of a string of boards linked to his newspaper titles in the UK.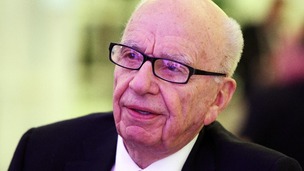 Rupert Murdoch has launched an attack on the Scientology organisation in the wake of the divorce of Katie Holmes and Tom Cruise.
Live updates
Rupert Murdoch files for divorce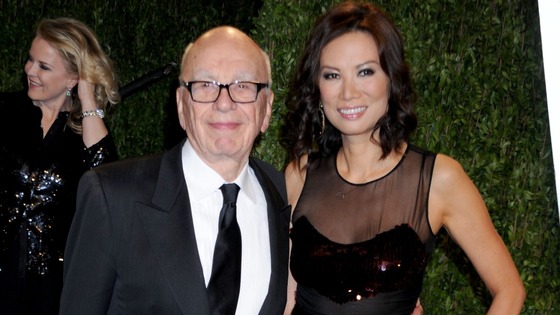 News Corporation chief executive Rupert Murdoch has filed for divorce from his wife Wendi, the company confirmed.
Murdoch, 82, married Wendi Deng, his third wife, in 1999. The reasons for the filing were not immediately clear.
Margaret Thatcher's legacy
Media tycoon Rupert Murdoch claimed Britain is "far more successful" because of Baroness Thatcher's "brave leadership".
Mr Murdoch praised the former Prime Minister's role in facing down the trade unions in the 1980s and said the Government made it possible for News International to survive a year of industrial action fighting against a move of operations to Wapping, East London.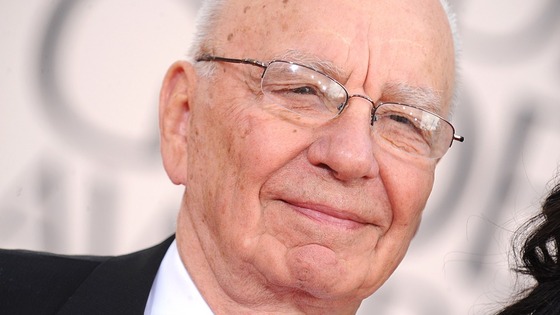 The tycoon wrote in The Times (£): "Mrs Thatcher understood that risk was a vital ingredient in a free enterprise society. She understood that such a society had to be led by a government with backbone.
"After the Second World War, in which the country lost a second generation of its finest men, Britain had created a dependency state. It killed off aspiration.
"In 1979 Margaret Thatcher set about its rehabilitation. She put the economy on a sound footing, she ended a culture of crippling strikes, she encouraged entrepreneurs to come here and set up their businesses.
"Thanks to her I have experienced in Britain many of my defining moments as a businessman, a Britain that is far more successful as a result of her brave leadership."
Advertisement
The Daily Telegraph is reporting that the News International chairman Rupert Murdoch invited the leader of the UK Independence Party for dinner at his flat in London on Tuesday evening.
Mr Murdoch tweeted this evening about how Nigel Farage, whose party finished a shock second in the Eastleigh by-election, was "reflecting opinion":
Few days in UK, Italy. Politics both places very fluid, economies going nowhere. New leaders emerging on distant horizon.
Boris Johnson, Michael Gove, few excellent, frustrated ministers. Farage reflecting opinion. Florence mayor Renzi brilliant young Italian.
News Corp boss Rupert Murdoch has hinted that he believes Page 3 of The Sun may be becoming outdated.
Responding to an anonymous Twitter user who said it is "so last century", Mr Murdoch said he was "considering" whether he agreed.
@kazipooh page three so last century! You maybe right, don't know but considering. Perhaps halfway house with glamorous fashionistas.
Page 3 of the tabloid has long been reserved for pictures of topless or scantily-clad woman.
News Corporation chairman Rupert Murdoch has suggested hackers are "still" trying to gain access to his companies' servers.
Chinese still hacking us, or were over weekend.
News Corp's Wall Street Journal and the independently-owned New York Times revealed in recent days that their networks were penetrated at the weekend, potentially by China-based hackers.
Sunday Times cartoon apology
Sunday Times cartoonist Gerald Scarfe has issued a statement regarding the criticism he faced over a a cartoon published in the newspaper:
First of all I am not, and never have been, anti-Semitic.

The Sunday Times has given me the freedom of speech over the last 46 years to criticise world leaders for what I see as their wrong-doings.

This drawing was a criticism of Netanyahu, and not of the Jewish people: there was no slight whatsoever intended against them.

I was, however, stupidly completely unaware that it would be printed on Holocaust Day, and I apologise for the very unfortunate timing.
Yesterday News Corp chairman Rupert Murdoch was forced to apologise for the cartoon, which he described as "grotesque" and "offensive".
Advertisement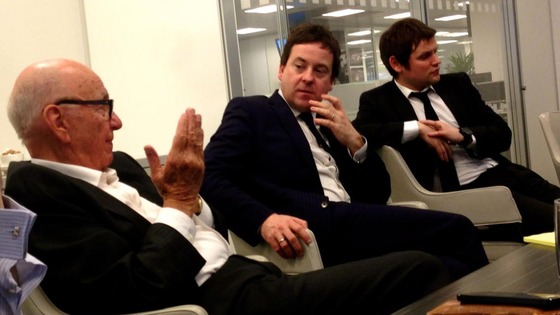 Rupert Murdoch's chief of staff has tweeted a photo which shows a rare glimpse of the head of News Corp at a meeting with The Sun's senior management.
Murdoch is pictured here alongside Sun editor Dominic Mohan "making footy plans" following the company's purchase of video clip rights to Premier League matches for The Times and The Sun's online operations.
Ex-Times editor Rees-Mogg dies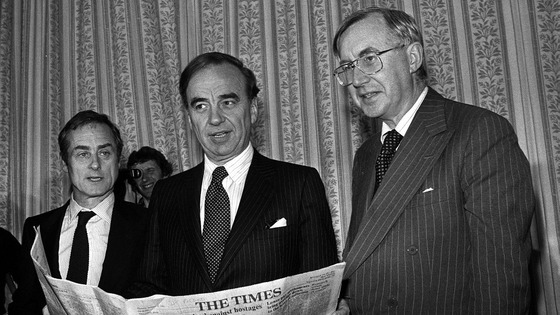 The former editor of The Times, William Rees-Mogg, has died at the age of 84 following a short illness, the newspaper has announced.
Lord Rees-Mogg edited the paper from January 1967 up until March 1981, when Rupert Murdoch completed his purchase of The Times and The Sunday Times titles.
His younger son, Conservative MP Jacob Rees-Mogg, said his father, who also chaired the Arts Council and vice-chaired the BBC during his distinguished career, had been diagnosed in recent weeks with inoperable oesophageal cancer.
Harding resigns as Times editor
James Harding goes as Editor of The Times. Rupert Murdoch says: "James has been a distinguished editor and I truly hope we can work together again."
James Harding said: "I feel hugely honoured to have been given the opportunity to edit the paper."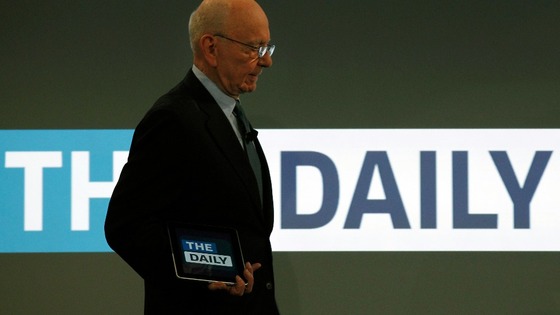 Rupert Murdoch has announced he will shut the tablet newspaper The Daily from December 15, saying the business model for the publication was not sustainable. The paper was only available on iPad, iPhone, Android phones or Kindle Fire.
Announcing the decision today amid a number of changes to New Corporation and Fox Group, Mr Murdoch said the lessons learned from The Daily would be applied to other titles within the group. Technology "and other assets, including some staff" will be folded into The New York Post. He said:
"From its launch, The Daily was a bold experiment in digital publishing and an amazing vehicle for innovation. Unfortunately, our experience was that we could not find a large enough audience quickly enough to convince us the business model was sustainable in the long-term"
"Therefore we will take the very best of what we have learned at The Daily and apply it to all our properties. [...] I want to thank all of the journalists, digital and business professionals for the hard work they put into The Daily."
Load more updates
Back to top