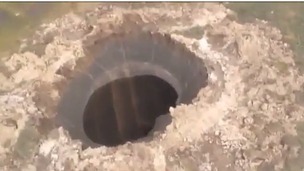 An opening in the earth in gas-rich northern Siberia could have been caused by a natural underground explosion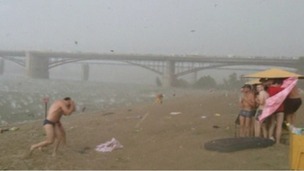 Stunning footage shows how tourists enjoying a hot, sunny day at a beach in Siberia were interrupted by a sudden and terrifying hailstorm.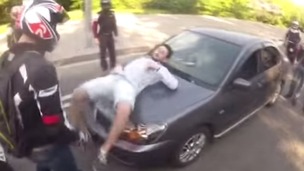 You can imagine a girlfriend's horror when her boyfriend is "attacked" by a group of bikers, but this tale had a strangely romantic ending.
Live updates
Britain 'exporting millions of pounds of arms to Russia'
Before MH17 flight was shot down over eastern Ukraine, the UK government announced arms sales to Russia would end due to the conflict in the region.
But millions of pounds worth of weapons continue to be shipped, prompting MP's to suggest the Conservative government has double standards.
ITV News' Political Correspondent Romilly Weeks reports:
More: Britain 'exporting millions of pounds of arms to Russia'
Britain 'exporting millions of pounds of arms to Russia'
Boris Johnson says checks should be made on the Russian banker who bid £160,000 for a tennis match involving the London Mayor and David Cameron.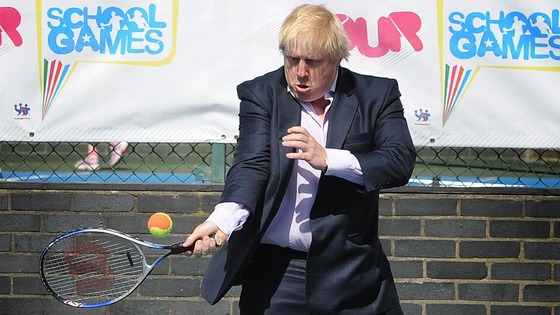 Speaking to Sky News, Mr Johnson appeared to suggest the match might not go ahead if her husband - Russian ex-finance minister Vladimir Chernukhin - turned out to be "an intimate or a crony" of Mr Putin's.
"I think you have to do stuff that actually hits Putin and his government where it hurts," he said.
"I know about this tennis match they volunteered me for with some geezer. It is very important full checks are carried out to make sure this is not someone who is an intimate or a crony."
Advertisement
Britain 'exporting millions of pounds of arms to Russia'
The Conservative Party has been urged to return a £160,000 donation it received from the wife of one of Vladimir Putin's former ministers for a tennis match with David Cameron and Boris Johnson.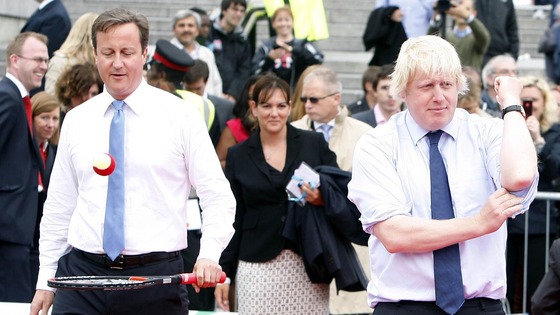 Banker Lubov Chernukhin, whose husband served in the Russian Cabinet in 2000, made the winning bid for a doubles match last month.
It is one of more than £900,000 of donations that Labour say the Tories have received from people with links to the Russian government or "who may be hit by the sorts of sanctions" sought by the PM.
Opposition figures have called on the Prime Minister to ensure the money is returned, with MP Sheila Gilmore saying: "There can be no impression of conflicts of interest or hypocrisy at such an important time."
Come on David Cameron. Pay back the Tory donations from Putins pals
A Conservative spokesman said: "All donations to the Conservative Party are fully and transparently declared to the Electoral Commission and published on their website."
Britain 'exporting millions of pounds of arms to Russia'
A senior French minister has suggested Britain should look at its own dealings with Russia after David Cameron appeared to criticise the country for continuing a lucrative warship trade deal with Moscow.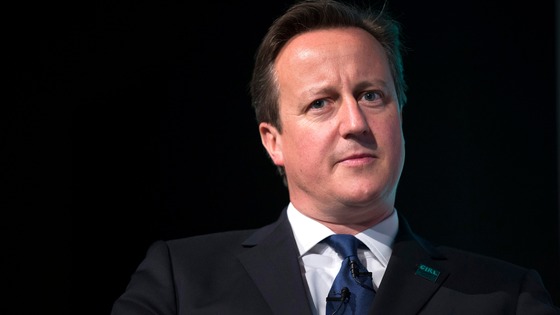 Mr Cameron had told Parliament on Monday that the plans to sell two Mistral helicopter carriers to Vladimir Putin's government would be "unthinkable" in Britain following the MH17 disaster.
Speaking to TF1 television after a meeting with European foreign ministers, Laurent Fabius responded: "The English in particular were very pleasant so to speak saying we would never do that, but I told my dear British friends let's talk about the financial sector."
"I am led to believe that there are quite a few Russian oligarchs in London."
Mr Fabius was also asked if that meant Britain should take care of its own business first.
"Exactly," he replied.
Britain 'exporting millions of pounds of arms to Russia'
The "terrible" crash of flight has show unrest in Ukraine is "getting out of control", a former British diplomat to eastern Europe and Moscow told Good Morning Britain.
Charles Crawford, a former ambassador to Sarajevo, said it would be "difficult" to offer Russia a deal which was "not completely morally unacceptable as well as politically unacceptable."
Britain 'exporting millions of pounds of arms to Russia'
Successive governments have been criticised by a group of MPs for issuing and continuing export licenses which allow chemicals to be sold to Syria.
The CAEC hit out at the previous Labour government's decision to issue five licenses for sodium fluoride, which it described as "highly questionable".
MPs were also critical of the Coalition for issuing two licences for sodium and potassium fluoride after the civil war had begun. CAEC said this was irresponsible.
They also said the current Government's claim that it had no grounds to refuse the licences was "grossly inaccurate".
Advertisement
Britain 'exporting millions of pounds of arms to Russia'
The UK continues to export millions of pounds of weapons and dual-use military equipment to Russia, despite accusations Moscow has been arming separatist rebels in Ukraine, MPs have warned.
Read: MH17 bodies begin long journey back to the Netherlands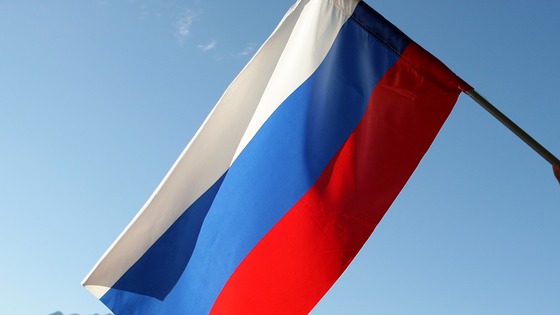 The Commons Committees on Arms Export Controls (CAEC) found 251 export licenses had been issued, and were still in use, for £132 million in controlled goods to be sold to Russia.
Only 31 licenses had been revoked or suspended since former foreign secretary William Hague promised to stop military sales to Russia in March earlier this year, CAEC said.
Among the licences which remained valid were permits covering sniper rifles, night sights, small arms ammunition, gun mountings, body armour, military communications equipment, and "equipment employing cryptography".
CAEC chairman Sir John Stanley said: "Russia is an authoritarian regime. We should have been applying a more cautious approach for some time in regard to Russia."
Investigators to examine second black box from MH17
Russian President Vladimir Putin has accused the West of bullying him over the Ukraine crisis - an approach he called both "strange and unacceptable".
European foreign ministers in Brussels have drawn up new sanctions against Russia but not the economic measures supported by Britain and the US.
ITV News Diplomatic Correspondent John Ray reports from Moscow:
Investigators to examine second black box from MH17
Britain wants to impose sanctions on Russian President Vladimir Putin's "cronies" in response to the country's response over the MH17 air disaster, Philip Hammond said.
The new Foreign Secretary said: "The cronies of Mr Putin and his clique in the Kremlin are the people who have to bear the pressure.
"If the financial interests of the group around the leadership are affected, the leadership will know about it."
He added: "We are looking at individuals who contribute to, in one way or another, the regime in the Kremlin and its interference in Ukraine and Crimea or who have benefited from the decisions and actions of that regime."
Investigators to examine second black box from MH17
President Vladimir Putin has said Russia must strengthen its military capability to counter Nato activity in eastern Europe.
ITV News Diplomatic Correspondent John Ray reports from Moscow:
So that's the Kremlin fighting fire with fire. True to Putin's style. When on a corner: lash out
Load more updates
Back to top