Thousands gathered at a rally in Moscow commemorating the murdered Russian opposition leader Boris Nemtsov.
Demonstrators marched through the centre of Moscow, crossing over the bridge near the Kremlin where the politician was shot dead.
Protesters have gathered outside the Russian Embassy in London and flowers are being laid following the murder of opposition politician Boris Nemtsov.
Advertisement
Thousands gathered for a march in Moscow to honour opposition politician Boris Nemtsov, who was shot dead on Friday.
Nemtsov, who was 55, was one of the leading lights of an opposition struggling to revive its fortunes, three years after mass rallies against Putin that failed to prevent him returning to the presidency after four years as prime minister.
The opposition has little support outside big cities and Putin has now been Russia`s dominant leader since 2000, when ailing President Boris Yeltsin chose the former KGB spy as his successor, a role Nemtsov had once been destined to play.
Nemtsov, a fighter against corruption, had hoped to start the oppositions revival with a march in Marino on the outskirts of Moscow today to protest against Putins economic policies and what they see as Russia`s involvement in the separatist war in east Ukraine. The Kremlin denies any role in the fighting.
A police line which is keeping Boris Nemtsov marchers away from the Kremlin has been formed under the bridge where veteran liberal politician was shot on Friday.
ITV News Europe Editor James Mates is in Moscow: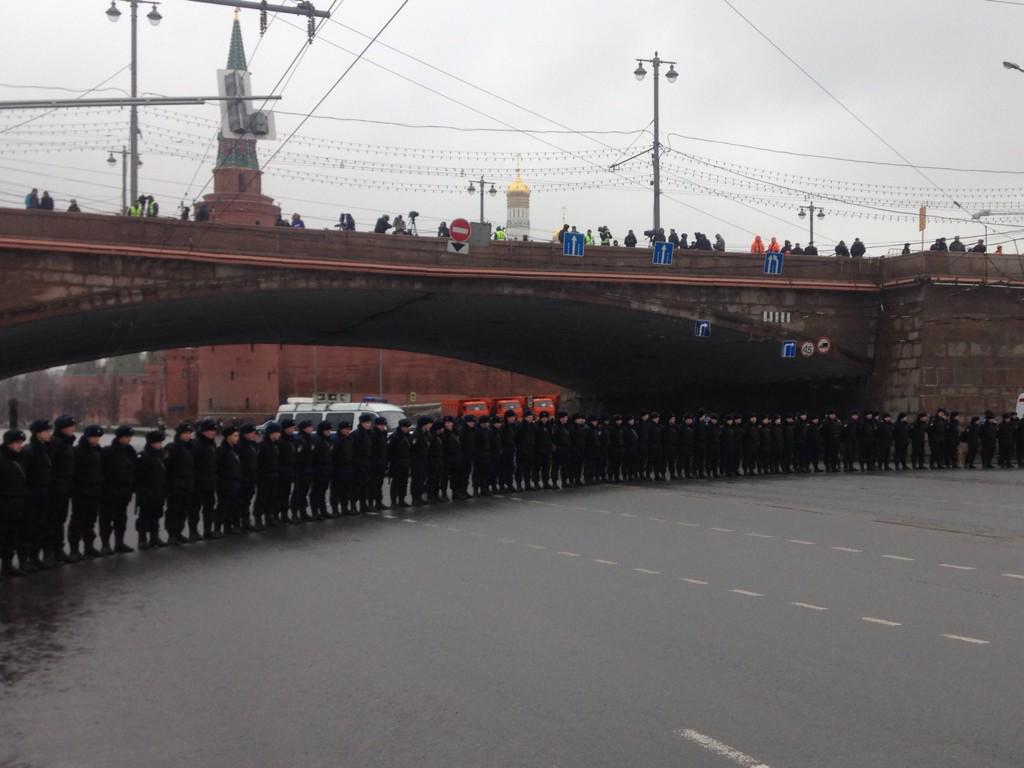 UN Secretary-General Ban Ki-moon has condemned the murder of Russian opposition leader Boris Nemtsov, who was shot dead by unknown attackers in Moscow.
"The Secretary-General was shocked by and condemns the brutal killing of Boris Nemtsov in Moscow on 27th February," the United Nations press office said in a statement.
It added that Mr Ban "notes that an investigation into this murder has been announced, and he expects the perpetrators to be brought to justice swiftly."
It said he expressed his condolences to Nemtsov's family, friends and supporters.
Advertisement
A car suspected of being used by the killers of Russian opposition politician Boris Nemtsov has been found abandoned in central Moscow.
Some Russian news agencies claimed CCTV footage showed two men leaving the vehicle.
Britain's ambassador to Russia Sir Tim Barrow has laid flowers at the site in Moscow where Russian opposition politician Boris Nemtsov was shot dead.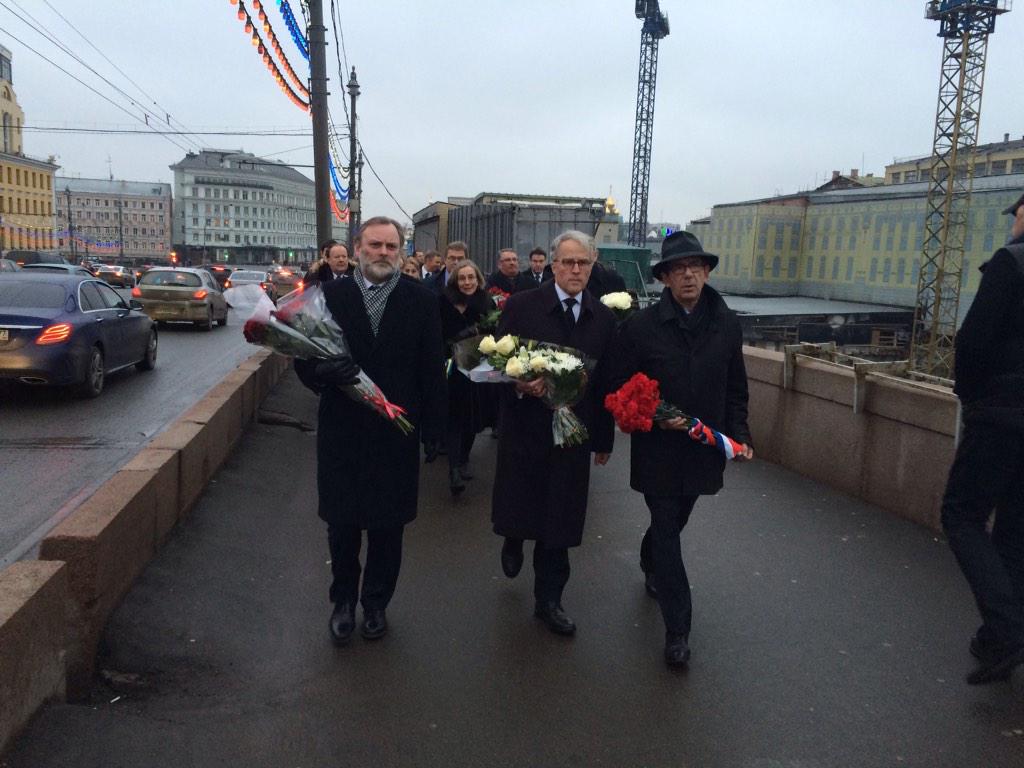 Vladimir Putin has written a letter telling Boris Nemtsov's mother, Dina Eidman that he 'shares her sorrow.'
The message of condolences from the President, published on the Kremlin website, reads in part:
Please accept my deepest condolences in connection with this irreparable loss. I sincerely share your sorrow.

Boris Nemtsov has left his mark in the history of Russia, in its political and public life. He occupied significant posts in a difficult time of transition in this country. He always openly and honestly voiced and upheld his views.

We will do everything to ensure that the perpetrators of this foul and cynical crime and those who stand behind them are properly punished.
– Vladimir Putin
The death of Boris Nemtsov hits particularly hard because he represented what post-Communist Russia might have become.
Read the full story ›
Load more updates