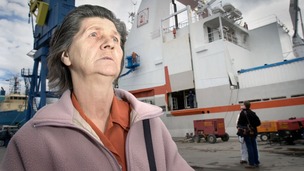 Humberside Police is working with the Foreign and Commonwealth Office following the discovery of human remains on the Rybachy peninsula.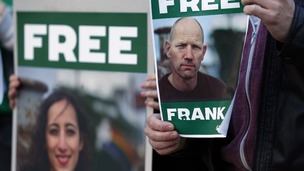 Alex Harris from Devon, Anthony Perrett from Newport and London journalist Keiron Bryan are the first of six Brits to be given bail.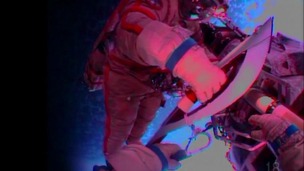 Russian cosmonauts made history today by taking the torch for the Sochi Winter Olympics into open space for the first time in history.
Live updates
The Olympic torch is certainly clocking up the miles - taking in both outer space and now the deepest depths of the Earth on its historic relay.
Earlier this month the flame travelled to the International Space Station and was taken on a spacewalk by Russian cosmonauts.
Now it has been taken to the bottom of the world's deepest lake in Russia - Lake Baikal.
The Olympic torch is on an unprecedented 65,000-kilometre, 123-day journey, criss-crossing Russia ahead of the winter games in Sochi in 2014.
Read more: Olympic torch goes on historic spacewalk during Russia trip
UN orders Arctic releases
A British journalist who was held in a Russian prison after taking part in a protest in the Arctic two months ago has said that Greenpeace should have "frank discussions" about its tactics.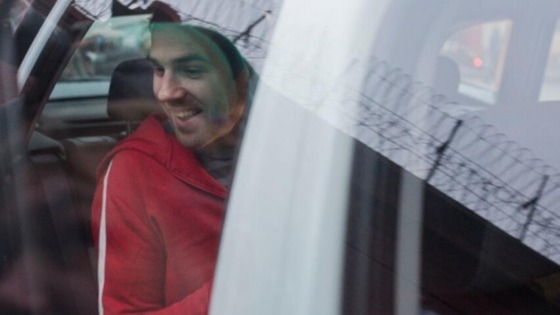 Freelance journalist Kieron Bryan said his first trip with the organisation had been a "baptism of fire".
Mr Bryan told BBC Radio 4's Today programme that the group were briefed about the risks before the trip: "We discussed the legal implications of doing a protest in Russia. I remember distinctly piracy being mentioned and the laughter that followed.
"I can't stress what a shock it was to everyone. We all thought that we would get a rap on the wrists and then be sent away, so to find ourselves facing 10 to 15 years was a very difficult time."
Greenpeace UK's executive director John Sauven insisted all those who had been on the Arctic Sunrise vessel had been given a proper briefing about the risks involved.
Advertisement
UN orders Arctic releases
British Greenpeace activist Anthony Perett spoke to ITV News shortly after his release from a jail in Russia, saying he was happy with what he and his colleagues achieved but that he had "no plans to hand a banner off the Kremlin, ever."
Speaking on Skype, he said he did not regret his actions, and again condemned Russian authorities for their arrest, but said he was relieved to be released, and eager to get back home and back to work.
UN orders Arctic releases
Russia has rejected calls from a United Nations maritime tribunal to release the Greenpeace ship and return its crew, and allow them and the ship to leave the country.
Read: UN Court orders release of Greenpeace activists and ship
The Russian Foreign Ministry said the tribunal had no jurisdiction over its criminal prosecution of the crew.
The Hamburg-based International Tribunal for the Law of the Sea said it had accepted a Dutch request to order the provisional release of the Dutch-registered ship Arctic Sunrise and its crew.
More: Fifth British Arctic activist released from Russian jail
UN orders Arctic releases
A United Nations maritime tribunal has ruled Russia should release the Greenpeace ship, and all arrested activists, reports Reuters.
UN orders Arctic releases
Advertisement
UN orders Arctic releases
British Greenpeace activist Phil Ball has been granted bail by a Russian court:
UPDATE: Phil Ball (UK) has been bailed in Kalininsky District Court #FreeTheArctic30
Phil: "Let me be clear: I'm not against Russia. I want to protect #Arctic from climate change & preserve it for future generations"
UN orders Arctic releases
British Greenpeace activist Iain Rogers has been released on bail after being detained in Russia following a protest over the country's Arctic drilling.
Greenpeace's Arctic Sunrise Twitter feed states:
UN orders Arctic releases
London
After being released from prison, Kieron Bryan said: "We should keep fighting, we are not free yet. This is a first step and a glimmer of justice but it's not finished.
"It was pretty tough, for everyone I'm sure. More than anything, it's the isolation, not being able to speak to anyone, not being able to speak a common language, being trapped in a cell for 23 hours a day is something I don't ever want to experience again. "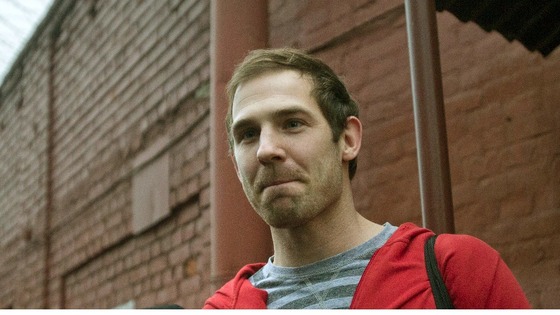 Kieron added: "My plan now is to go to a hotel and have a long shower and never do a Sudoku puzzle again and speak to my family. I am feeling a lot better now, very happy to be out. I have no complaints (about prison conditions).
UN orders Arctic releases
British Greenpeace activist Alexandra Harris, who was held in Russia following a protest, has been released on bail.
Greenpeace's Arctic Sunrise Twitter feed states:
Alexandra Harris (UK) has just been released on bail in St Petersburg #FreeTheArctic30
Load more updates
Back to top