Manchester United's caretaker manager Ryan Giggs has enjoyed his first day as the new boss, beating Norwich City 4-0 at Old Trafford.
Two goals from Wayne Rooney and two from midfielder Juan Mata helped secure three points for the Manchester club.
Advertisement
A banner has been flown over Old Trafford by plane thanking David Moyes for time as Manchester United manager.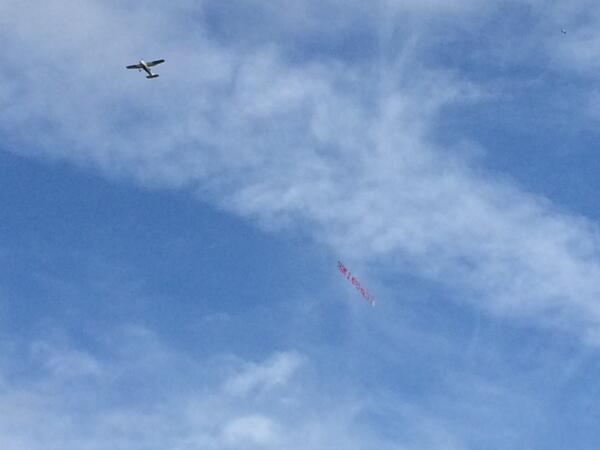 Manchester United fans have welcomed Ryan Giggs into the stadium for his first game in charge by singing a rendition of Joy Division's Love Will Tear Us Apart.
The United faithful have chanted the song for years, changing the words to "Giggs will tear you apart again," instead.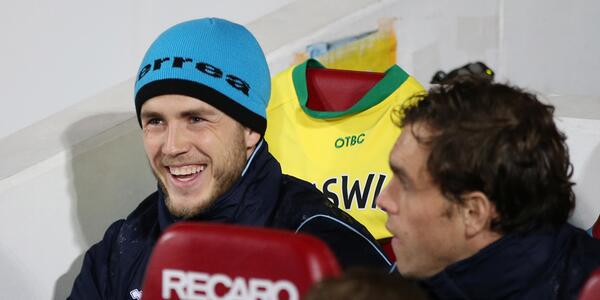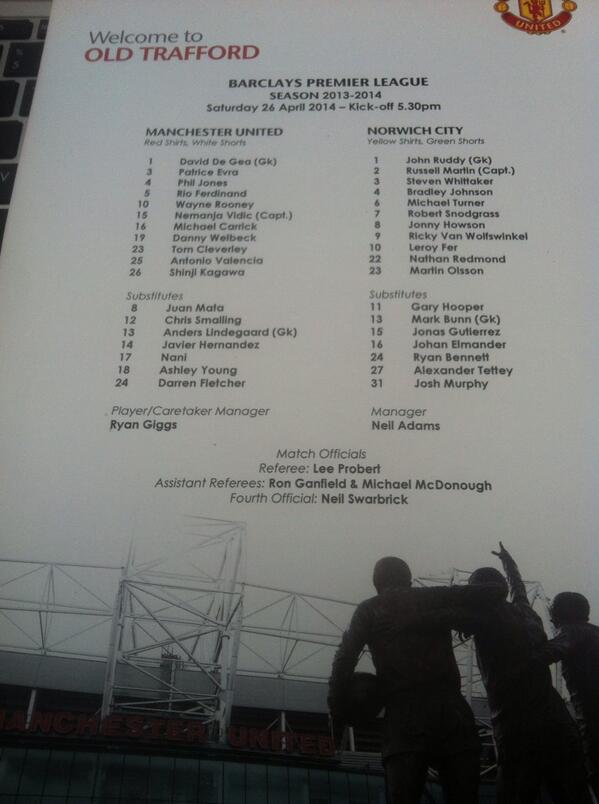 Advertisement
Manchester United have distanced themselves from reports that Holland coach Louis van Gaal has agreed a three-year deal to become their new manager.
The Dutchman is the favourite to replace the sacked David Moyes at the end of the season, according to prominent Dutch newspaper De Telegraaf, which said the 62-year-old agreed a deal on Friday.
A spokesman for Manchester United said: "There is nothing to report. We have not signed a new manager. When we have something to report, we will announce it."
Holland coach Louis van Gaal has already been sealed as Manchester United's new manager, according to Dutch newspaper Der Telegraaf.
Van Gaal will appoint former Holland player Patrick Kluivert as his deputy once he takes up the job, said the paper.
Van Gaal has already committed to see Holland through this summer's World Cup, meaning he would not be able to take charge until the Dutch team finish their involvement in the tournament.
Ryan Giggs is due to take charge as coach of Manchester United for the first time today, in the first of the club's remaining four games of the season.
Former coach Alex Ferguson has backed Giggs to become the permanent manager, following the sacking of David Moyes.
Ryan Giggs will take charge of Manchester United as manager for the first time today when the side face Norwich at Old Trafford at 5.30 pm.
Giggs said the encounter "is going to be a tough game, because they're fighting for their lives", but he wanted the players to enjoy themselves in their last four games of the season.
"I want to bring some positivity back, I want to put smiles on the faces," Giggs said.
"We've got three home games at Old Trafford where our form hasn't been great, and I want to see goals."
Load more updates