Ryan Giggs has called an end to his playing career after 23 years and nearly 1,000 games for Manchester United.
Our photo gallery plots the Welshman's evolution from a fresh-faced teenager terrifying opposing defenders to one of the game's elder statesman.
Ryan Giggs has spoken of mixed emotions as he calls time on a Manchester United playing career that has taken in 963 appearances for the Old Trafford club.
Giggs will now become number two to the club's new manager Louis van Gaal.
In an open letter to fans, the midfielder wrote: "For me, today is a new chapter filled with many emotions - immense pride, sadness, but most of all, excitement towards the future."
The 40-year-old also paid tribute to United supporters, saying: "To the greatest fans in world football, thank you, I have loved every minute of playing for you and representing the biggest and best club in the world."
Advertisement
Veteran Manchester United midfielder Ryan Gigsg has ended his playing career after being appointed assistant to the club's new manager, Louis Van Gaal.
Giggs has enjoyed a glittering career, making 963 appearances for the Old Trafford club since his debut in 1991, during which time he has won 13 Premier League titles, two Champions Leagues and four FA Cups.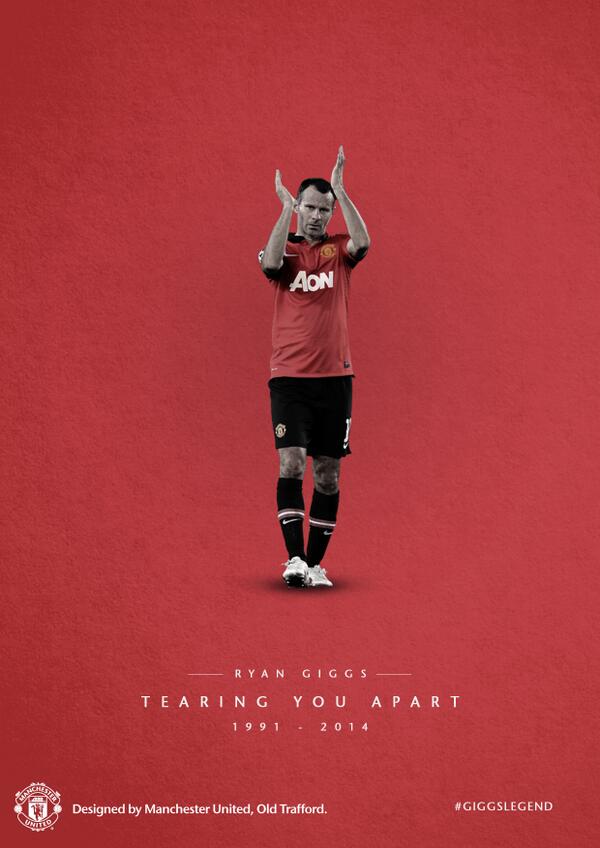 Veteran midfielder Ryan Giggs has been appointed Louis van Gaal's assistant manager at Manchester United, the club confirmed.
Manchester United's caretaker manager Ryan Giggs was in the dugout for United's game against Norwich City, but how did he do?
Read the full story ›
Caretaker manager of Manchester United Ryan Giggs spoke to Sky Sports after his team convincingly beat Norwich City 4-0:
Giggs said: "I was really pleased with the performance and the response of the players. I didn't sleep last night with having to leave the likes of Mata out of the starting eleven and it was really, really tough. I am one of their team-mates so to leave them out was really tough".
"It was really difficult to pick the team but I wanted experienced players because I knew it would be an emotionally charged game and they didn't let me down. I trust them all. All of us have let ourselves down this year and we haven't played to the level we are capable of."
Advertisement
Norwich City's new manager Neil Adams said the team was "very disappointed" after its 4-0 defeat to Manchester United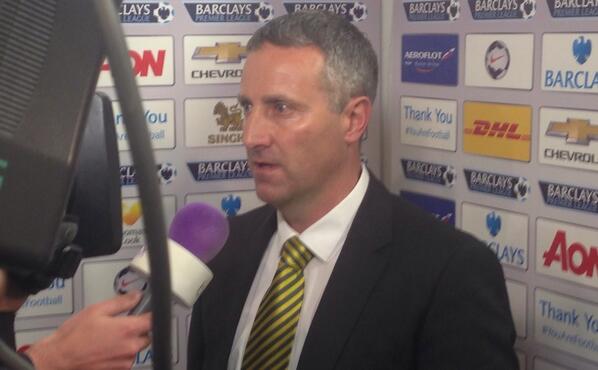 The match at Old Trafford was Ryan Gigg's first since he became interim manager of United following David Moyes' exit from the club.
Speaking to Sky Sports after the 4-0 over Norwich, Wayne Rooney said: "We have had a tough week and we understand there was a lot of negativity towards us, we are hurt by that and want to put it right - today we have shown that, we have to show that we are a top team.
"He is built to be a manager - Giggsy has all the credentials to be the next boss."
Manchester United's caretaker manager Ryan Giggs has enjoyed his first day as the new boss, beating Norwich City 4-0 at Old Trafford.
Two goals from Wayne Rooney and two from midfielder Juan Mata helped secure three points for the Manchester club.
Load more updates