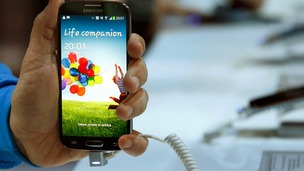 Has mobile innovation stalled? The lack of big headlines appears to suggest it has.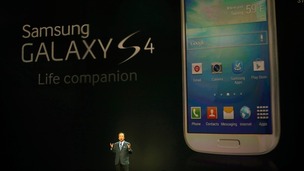 Samsung has unveiled its new Galaxy S4 - a phone with a 5-inch screen, a 13 megapixel camera and a function doubles as a TV remote.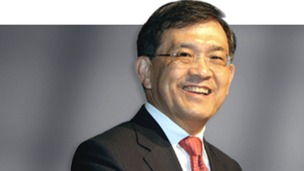 Samsung CEO Dr Kwon Oh-Hyun has been declared the year's most successful global brand-builder as the South Korean firm grew $20bn in value.
Live updates
Samsung profits leap by 41%
Broad appeal of Samsung gives firm the edge on Apple
Certainly it looks like year-on-year growth was much higher for Samsung's mobile phone unit than for Apple's iPhone segment.

That's a testament to the broad appeal of Samsung's device range compared with the relatively high-end focus of the iPhone.

It's also helpful that Samsung has device launches throughout the year, which help to keep demand going on a more consistent basis, whereas Apple suffers from strong seasonality.
– Jan Dawson, analyst at research firm Ovum
Samsung profits leap by 41%
Galaxy S4 expected to give Samsung another boost
Samsung's latest smartphone offering, the Galaxy S4, goes on sale in the UK tomorrow. The device, which allows users to control the screen using their eyes. It is expected to give the company another boost, and is said to pose the greatest threat yet to Apple's iPhone.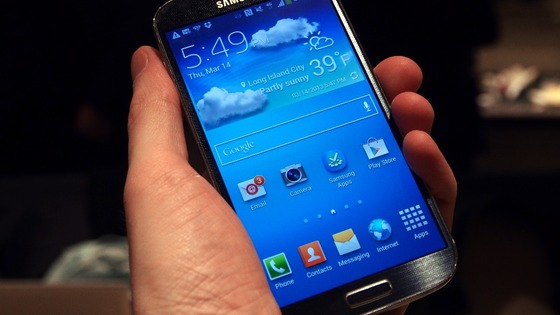 Advertisement
Samsung profits leap by 41%
Samsung net profit of £4.2 billion in first quarter
Samsung sold a record 69.4 million smartphones in the first quarter
That boosts its market share to an all-time high of 33.1%
The South Korean company made a net profit of £4.2 billion
Apple which sold 37.4 million iPhones in the March quarter, took 17.9 percent of the market

Samsung profits leap by 41%
Samsung profits surge by 41%
Samsung saw its profits leap by 41% in the first quarter of this year, thanks to a surge in sales of its smartphones.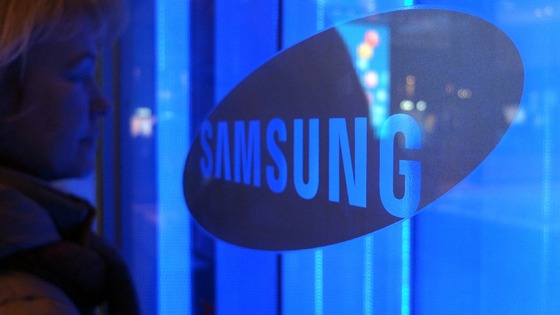 Samsung's profits come as Apple faces increasing pressure to retain its reputation as one of the world's leading innovators after reporting its first fall in profits in a decade.
UK chart sees iPhone 5 topple Galaxy S3 for first time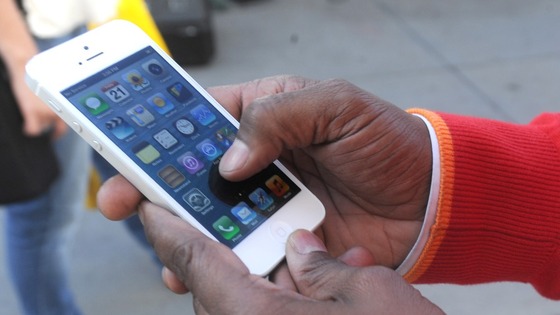 The iPhone 5 became Britain's most popular smartphone in March, six months after it went on sale in September, an online comparison website said today.
Apple's success comes as the Samsung Galaxy S3 dropped to third place while fans of the South Korean company wait for the latest model to hit the shelves, according to uSwitch.com.
The S3 had been the UK's number one handset for 10 months but lost its top spot after the S4 handset was unveiled on March 14.
But the popular Galaxy range still dominates the chart, with four places in the top 10, according to the uSwitch.com Mobile Tracker, which is based on searches, pre-orders and sales through the website.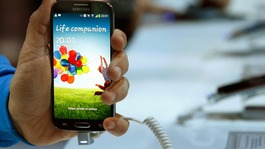 Has mobile innovation stalled? The lack of big headlines appears to suggest it has.
Read the full story
Advertisement
Samsung unveils Galaxy S4
Samsung shares fall after Galaxy S4 launch
Shares of Samsung Electronics Co Ltd fell as much as 1.32 percent in early trade in Seoul following the launch of its new Galaxy S4 smartphone.
The stock under-performed the wider market which was trading roughly flat.
Samsung unveils Galaxy S4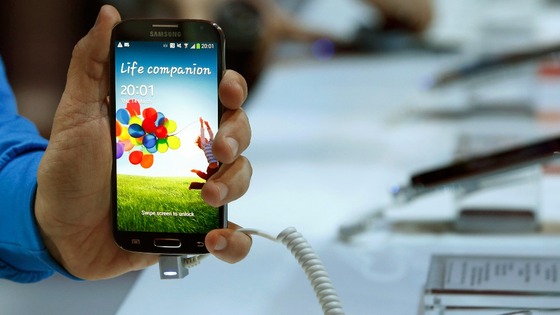 Samsung premiered its latest flagship phone, the Galaxy S4, which sports a bigger display and unconventional features such as gesture controls and which will spearhead its efforts to challenge Apple on its home turf.
Samsung unveils Galaxy S4
Galaxy S4: Key specifications and features
5 inch (12.7cm) screen
Body size 136.6mm long x 68.9mm wide - slightly smaller than Galaxy S3
13 megapixel camera
Browser scrolling by tilting handset
Doubles as remote control for smart TV with infrared
Samsung unveils Galaxy S4
Galaxy S4 has 13MP camera
The Samsung Galaxy S4 will have a large 13 megapixel camera on its back and a 2 megapixel camera on its front, the company announced today.
Load more updates
Back to top