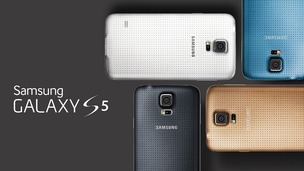 The latest Samsung's Galaxy S smartphone features a fingerprint scanner, a 16-megapixel camera and boosted processing power.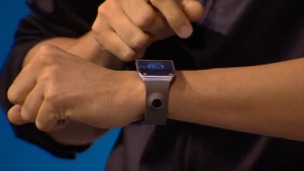 Samsung have released details of their smartwatch - Galaxy Gear and look set to be the first major player in mainstream wearable technology.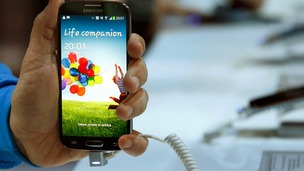 Has mobile innovation stalled? The lack of big headlines appears to suggest it has.
Live updates
Samsung unveils Galaxy S4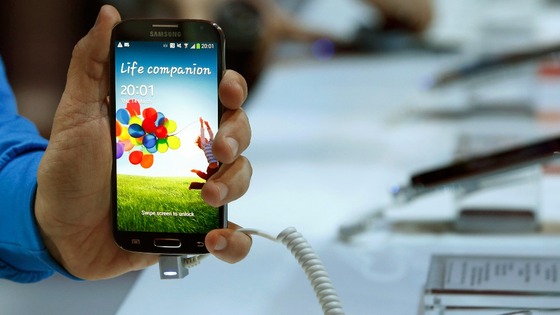 Samsung premiered its latest flagship phone, the Galaxy S4, which sports a bigger display and unconventional features such as gesture controls and which will spearhead its efforts to challenge Apple on its home turf.
Samsung unveils Galaxy S4
5 inch (12.7cm) screen
Body size 136.6mm long x 68.9mm wide - slightly smaller than Galaxy S3
13 megapixel camera
Browser scrolling by tilting handset
Doubles as remote control for smart TV with infrared
Advertisement
Samsung unveils Galaxy S4
The Samsung Galaxy S4 will have a large 13 megapixel camera on its back and a 2 megapixel camera on its front, the company announced today.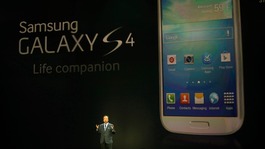 Samsung has unveiled its new Galaxy S4 - a phone with a 5-inch screen, a 13 megapixel camera and a function doubles as a TV remote.
Read the full story
Samsung unveils Galaxy S4
Samsung is to broadcast the launch of its new product live on its YouTube channel.
Technology blogs believe the slogan 'Be ready 4 The Next Galaxy' is a hint that the product will be the Galaxy S4.
Samsung unveils Galaxy S4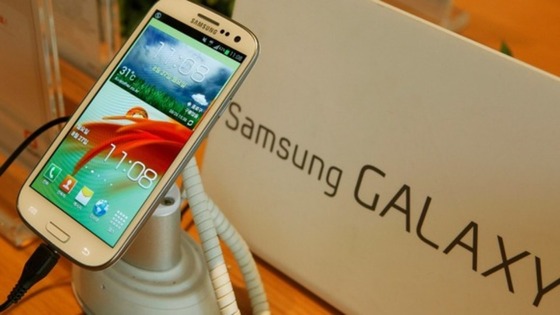 Samsung's Galaxy S3 model, launched in May last year, was the UK's best-selling handset in 2012, according to uSwitch.com.
Advertisement
Samsung unveils Galaxy S4
While Samsung has refused to give anything away in terms of what customers can expect from their mystery offering, experts believe the highly-anticipated S4 handset could seriously disrupt the mobile phone market.
Among its predicted features are a five inch screen, wireless charging capability and a 13-megapixel camera which would be able to take 360 degree pictures.
Some rumours suggest the device - dubbed Samsung's next big challenge to Apple - could include new eye-tracking technology that follows the user's gaze, automatically scrolling through pages as they are read to reveal more text.
Greg Isbister, CEO of mobile advertising firm BlisMedia, said:
If the rumours are to be believed the launch of Samsung's Galaxy S4 has the ability to disrupt the mobile market.

It would be great to see further progress made by Samsung on connecting its devices.

The brand has a huge footprint in our lives - from washing machines and fridges in the kitchen to TVs in the living room, to phones in our pockets. It is already starting to join the dots by using mobile as the connecting device... This is hopefully a stepping point to more connectivity.
– Greg Isbister
Samsung unveils Galaxy S4
Samsung is today expected to unveil its latest Galaxy smartphone at a launch shrouded in secrecy.
The electronics giant is said to be anticipating sales of its new handsets to be as high as 10 million per month.
But it has kept tight-lipped about the design of the mystery product which has been at the centre of much hype in the run-up to its launch.
A teaser picture was published online on Tuesday showing only a shadowed image of the top of a dark handset.
Samsung Mobile US posted the shot on Twitter writing: "The countdown for #TheNextBigThing has begun. Who's ready for the Global Unpacked Event on March 14?"
Researches have found a way of retrieving information on scrambled Android phones - by freezing them.
A team at Erlangen's Friedrich-Alexander University (FAU) found that by chilling a Galaxy Nexus device from Samsung they were able to by pass heightened security which had proved, "a nightmare for IT forensics and law enforcement."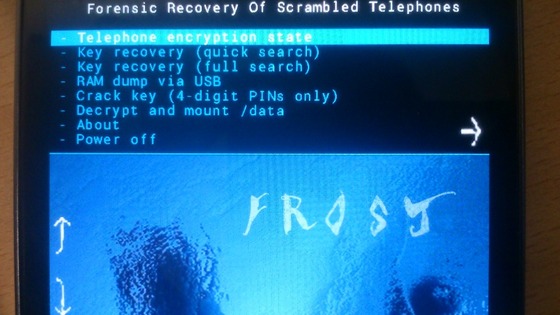 By using the 'FROST' (forensic recovery of scrambled telephones) technique and cooling the phone to -10C the team were able to connect it to a computer and switch it on in a safe mode, which allowed them to, "retrieve sensitive information, such as contact lists, visited web sites, and photos."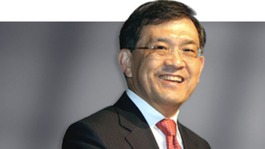 Samsung CEO Dr Kwon Oh-Hyun has been declared the year's most successful global brand-builder as the South Korean firm grew $20bn in value.
Read the full story
Load more updates
Back to top