Two dead in stadium collapse
FIFA said it is waiting to find out the extent of the damage caused by an accident at a Brazilian stadium before deciding whether the venue will be ready for the 2014 World Cup.
Two workers were killed yesterday at Sao Paulo's Corinthians Arena, which is due to host the opening match of next summer's tournament.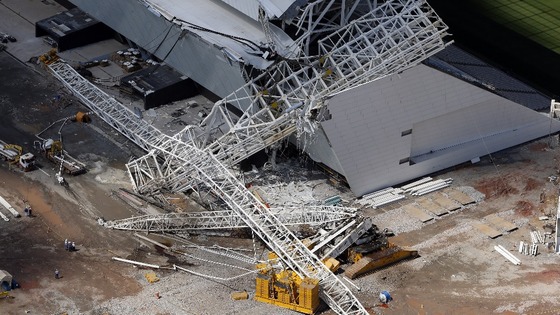 "It is too premature to make any detailed assessment on the situation of the Corinthians Arena as we are still awaiting the technical report to be able to evaluate the scale of the damage," FIFA said in a statement sent to The Associated Press.
"We will be able to provide an update earliest next week."
Part of the stadium was destroyed when a crane crashed into a 500-ton metal structure that toppled onto the venue's east stand.