Zoe Brown's viral blog post accused the Conservative government of 'obliterating' the education system.
Read the full story ›
SATs exams are leaving schoolchildren "disengaged and stressed", according to some parents.
Thousands of children are being kept at home on Tuesday as part of a Let Our Kids Be Kids campaign against tests for six, seven and 11-year-olds.
Ben Ramalingam, who is keeping his five-year-old son off school, said some parents believe the situation is turning into a "mental health crisis".
"We are concerned parents taking a stand, we don't want our kids to be stressed out by the time they become teenagers because they have been inappropriately taught", he said.
"Our children are being pushed towards rote-based learning. It is like something out of Charles Dickens".
Jane Clout said: "I'm a grandmother and I sent my children through the state system in the late 1970s and early 1980s, and when I first started taking these boys to school I was struck by how primary schools have improved.
"But this is like going back to the 1950s".
Advertisement
Schoolchildren in Lancaster are among thousands not going to class today in protest over rigorous new testing for six and seven-year-olds.
Good Morning Britain Correspondent Katy Rickitt is with a number of children who are campaigning against the SATs - introduced to the curriculum last year.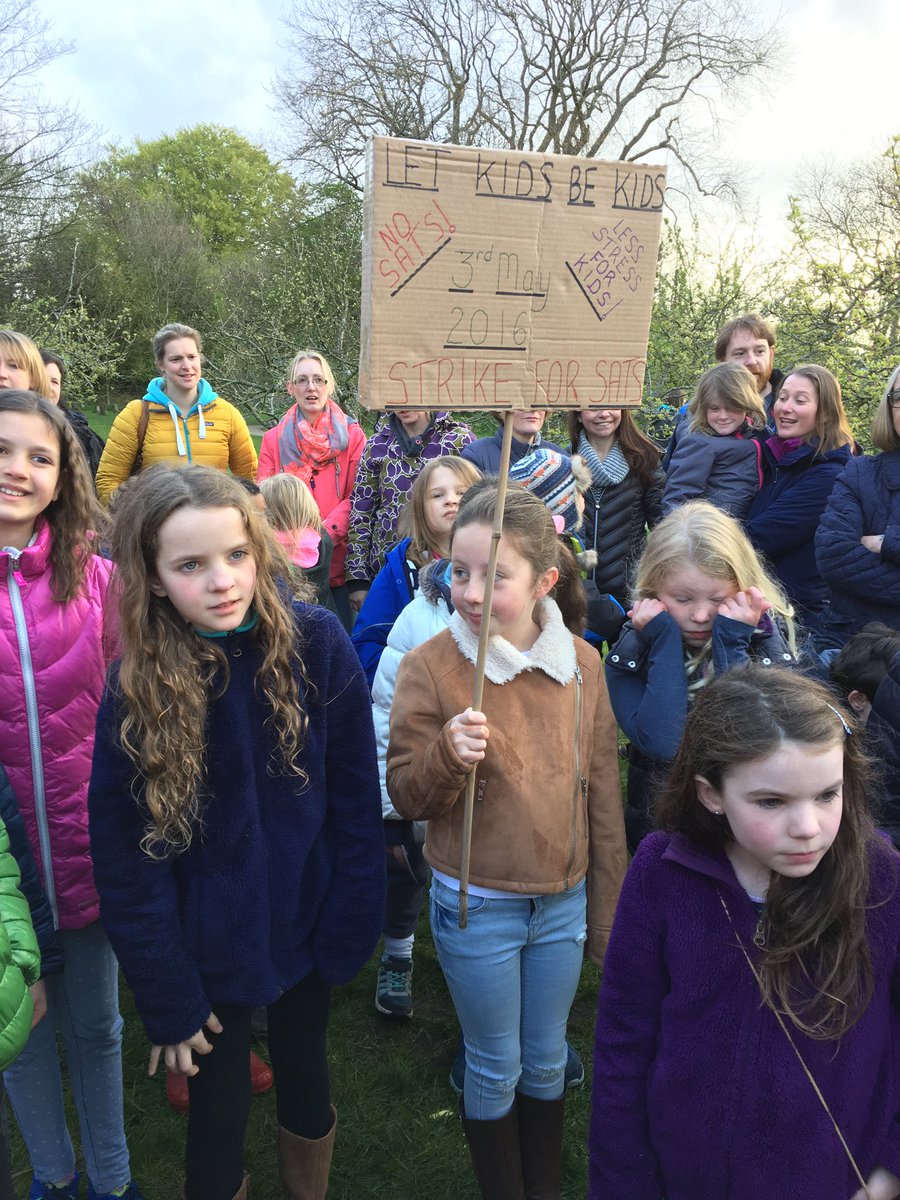 Sexual violence and intimidation in schools is to be examined by a Commons Select Committee in the first investigation of its kind.
Read the full story ›
More than 10,000 children will not be placed in their first three primary school choices, new figures reveal.
Read the full story ›
Advertisement
The schools were initially closed by the City of Edinburgh Council on Friday as a precautionary measure.
Read the full story ›
Lonely school children in one Canada school have found a novel way of making friends - by sitting on the "buddy bench".
Read the full story ›
The NUT urged the Government to conduct a review of Prevent, which obliges teachers to report "suspicious" student behaviour.
Read the full story ›
Teachers could be set to strike over 'intolerable' classroom workloads after voting on a motion suggesting the use of industrial action during this weekend's National Union of Teachers conference.
Members of the profession attending the annual conference voted in favour of "building a campaign to persuade members that national strike action will be necessary to bring about changes in the intolerable working conditions, and lack of work-life balance, created by current Government policies".
The agreement to consider industrial action came as NUT members spoke of the pressures they face which they claim are driven by increasing student numbers, a growing teacher shortage, and reduced funding for schools.
Laura Fisher, a teacher from Wakefield, told the conference that while strike action was difficult she believed it may be necessary.
She said: "I know striking is a difficult subject, it is still the biggest debate within ourselves. People say, 'I didn't become a teacher to strike'.
"But every day I strike, I am teaching children the biggest lesson of all - that their education is worth fighting for."
Members will still need to be balloted before any strike action can get the go ahead.
Load more updates