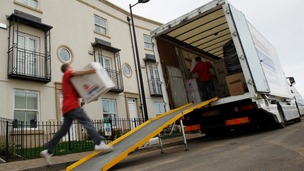 The more socially powerless a person feels, the heavier an object seems to be, according to new research.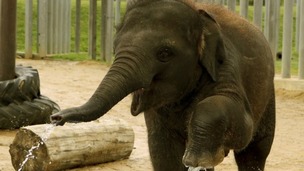 A study has shown that elephants instinctively understand when humans point, making them unique in the animal kingdom.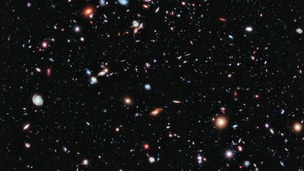 Astronomers have found evidence that an Earth-like planet may have hosted life hundreds of millions of years ago.
Live updates
High-protein diet 'as bad as 20-a-day smoking habit'
A study that claims high-protein diets can be as bad as a 20-a-day smoking habit throws doubt over the long-term benefits of the popular Atkins diet and the Paleo diet.
Dr Valter Longo, Professor of Biogerontology at the USC Davis School of Gerontology, said:
People should understand the distinction and be able to make the decision about what they eat.

Some proteins are better for you than others, for example plant-based proteins like beans. Vegans seem to do better in studies than those who eat animal based proteins.

Red meat always comes out top as the worst and that's probably due to its other components.
But there is some good news according to Dr Longo who added, "There is no evidence that fish is bad for you".
High-protein diet 'as bad as 20-a-day smoking habit'
A study that claims a high-protein diet can be as dangerous as smoking 20 cigarettes a day defined "high protein" as deriving at least 20% of daily calories from it.
The researchers recommend a middle-aged person consume around 0.8g of protein per kilogram of body weight, per day.
They said the most harmful are animal-based proteins such as:
A "low-protein" diet includes less than 10% of your daily calorie intake from protein.
Advertisement
High-protein diet 'as bad as 20-a-day smoking habit'
A high-protein diet could be as dangerous as smoking 20 cigarettes a day, according to a new study.
Research from the University of Southern California shows that high levels of dietary animal protein in those under 65 were associated with a fourfold increase in their risk of death from cancer compared to those on a low protein diet.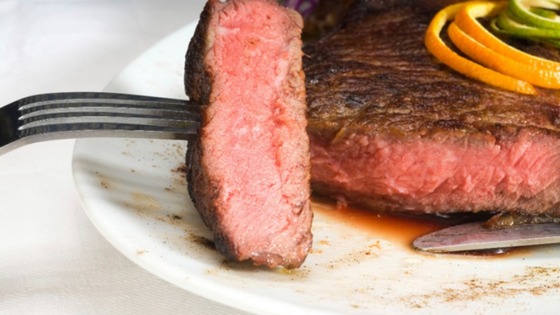 This increased mortality risk is also associated with a 20-a-day smoking habit.
The study of 6,318 adults over the age of 50, found that protein-lovers were 74% more susceptible to early death from any cause than their low-protein counterparts. They were also several times more likely to die of diabetes.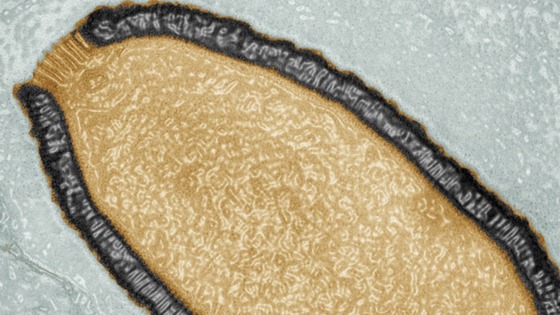 A virus frozen in Siberia for around 30,000 years has been brought back to life after being uncovered by scientists.
The discovery of the virus, named Pithovirus sibericum, under 30m (100ft) of frost has prompted fears that other hidden strains such as smallpox could be exposed by the effects of global warming.
France's National Centre for Scientific Research, which was responsible for the finding in the Chukotka autonomous region, said in a release on its website that the findings "have important implications in terms of public health risks".
"The re-emergence of viruses considered to be eradicated, such as smallpox, whose replication process is similar to Pithovirus, is no longer the domain of science fiction," the organisation said. "The probability of this type of scenario needs to be estimated realistically."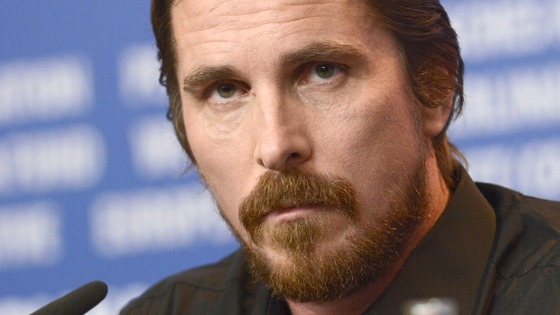 Verbose men are less attractive according to a new linguistics study.
As women typically use longer words researchers believe men who use shorter words may be seen as more attractive as they appear more masculine.
The only exception identified was foreign languages which were preferred overall because they sounded exotic.
Due to the small size of the study, of 60 Canadian students, researchers said more investigation was needed. The survey results were published in PLOS ONE.
Dogs' brains respond to voices in the same way a human brain does, scientists claim.
The same area of the brain activates in both species when they hear a voice, regardless of whether it is the human command "sit" or the whine of another dog.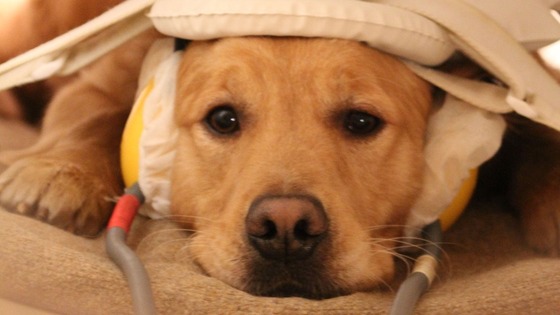 Scientists conducting the study trained 11 dogs to lie motionless in a functional magnetic resonance imaging (fMRI) brain scanner.
Their responses to a range of vocal sounds, including whining, crying, playful barking and laughing, were compared with those of human volunteers.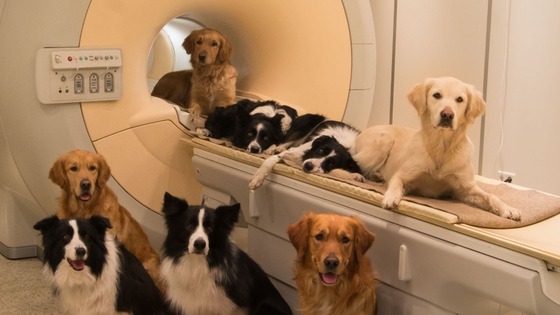 The findings, published in the journal Current Biology, shed light on the special relationship between dogs and humans, according to the researchers.
Lead scientist Attila Andics said the research "may support the successfulness of vocal communication between the two species."
Advertisement
A US study has concluded that some genes appear to affect the sexual orientation of men.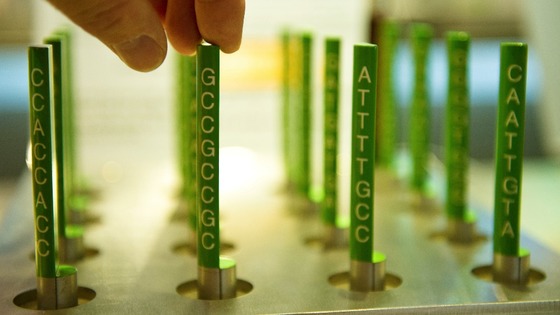 Tests carried out on 400 gay men found that genes on at least two chromosomes affected whether a man was homosexual or straight, although the precise mechanisms involved are still unknown, reported the Guardian.
The findings were presented to the annual meeting of the American Association for the Advancement of Science in Chicago by Michael Bailey, a psychologist at Northwestern University in Illinois.
He said the study "shows that there are genes involved in male sexual orientation".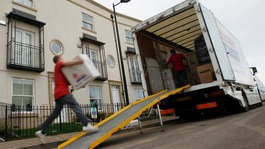 The more socially powerless a person feels, the heavier an object seems to be, according to new research.
Read the full story
Researchers have hailed a "revolutionary" new approach to creating stem cells in the laboratory could open up a new era of personalised medicine.
Scientists in Japan have found it is possible to reprogramme cells from mice back into an embryonic-like state by putting them in an acidic solution for 25 minutes.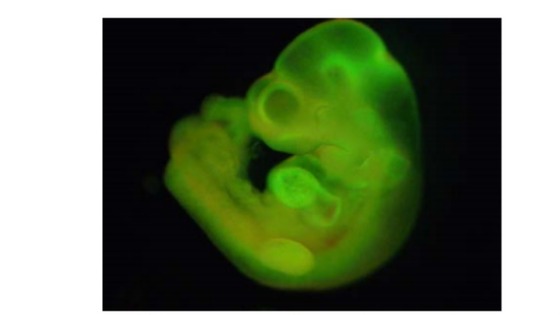 The cells become "pluripotent", and have the potential ability to transform themselves into virtually any kind of tissue in the body, from brain to bone.
Commenting on the research, Professor Chris Mason, Chair of Regenerative Medicine Bioprocessing, at University College London, said:
"If it works in man, this could be the game changer that ultimately makes a wide range of cell therapies available using the patient's own cells as starting material - the age of personalised medicine would have finally arrived."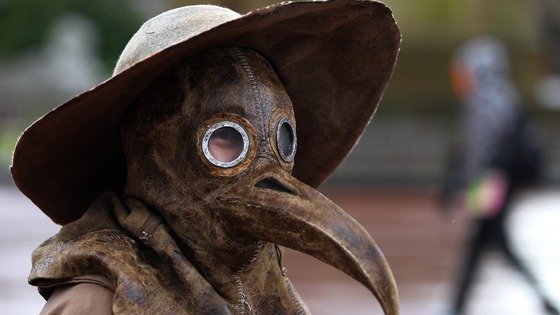 A strain of bubonic plague as deadly as the one that caused the Black Death could make a reappearance on Earth, scientists have warned.
The evidence comes from research into one of the most devastating pandemics in human history, the Plague of Justinian, which killed half the world's population.
Scientists who isolated genetic traces of the plague from the teeth of two 1,500-year-old victims found it was caused by a distinctly different bacterial strain from that responsible for the later Black Death.
The new research published online in the journal The Lancet Infectious Diseases shows that the two infectious organisms were distinct strains. While the Justinian strain vanished from the Earth, the Black Death strain gave rise to another pandemic in the late 1800s.
The discovery suggests that a new deadly strain of plague could strike again without warning.
The Plague of Justinian struck in the 6th century and is estimated to have killed between 30 million and 50 million people as it spread across Asia, North Africa, the Middle East and Europe - virtually half the world's population at the time.
Some 800 years later, the Black Death wiped out 50 million Europeans between 1347 and 1351.
The scientists managed to recover tiny DNA fragments of the bacterium from the teeth of two Justinian plague victims buried in Bavaria, Germany.
Load more updates
Back to top