Couple marry in the UK's first Scientology wedding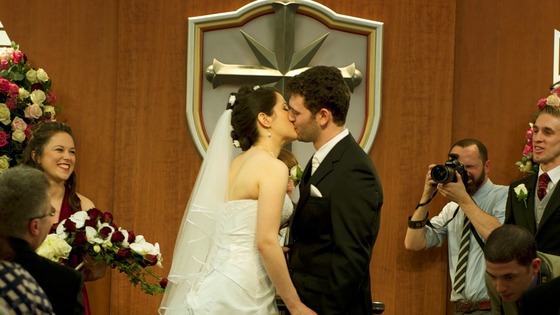 Two newlyweds have become the first couple in Britain to tie the knot in a Church of Scientology chapel.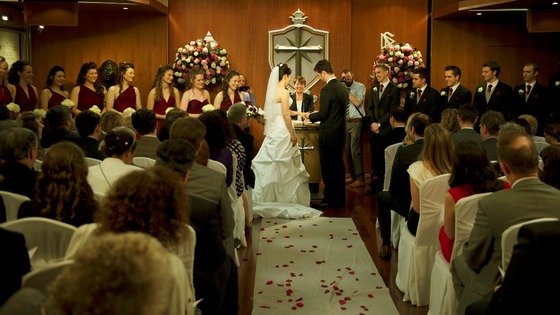 Louisa Hodkin and Alessandro Calcioli, both 25, walked down the aisle in the historic ceremony after winning a landmark legal battle at the Supreme Court to exchange vows at the church.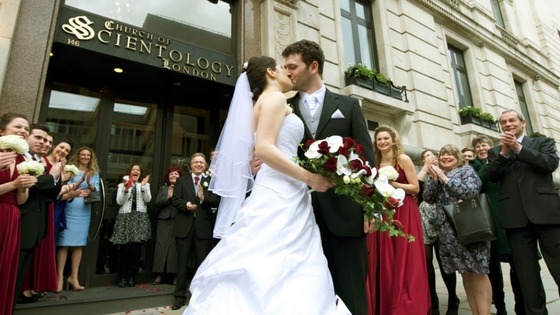 Dressed in white and holding a white and red bouquet of flowers, the new Mrs Calcioli beamed as she emerged from the ceremony arm in arm with her new husband.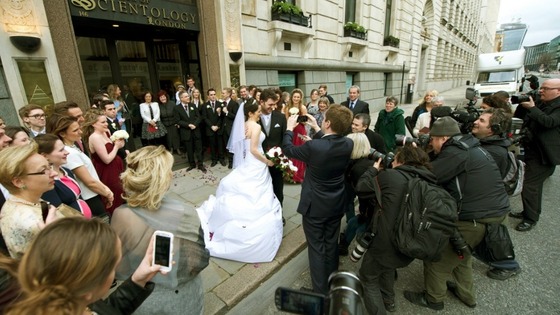 As they walked out of the Church of Scientology in Blackfriars, London, the newlyweds were greeted by the waiting press.