The head of Police Scotland Sir Stephen House has announced he will step down in three months time.
It comes after a number of high profile incidents in which the force were criticised for their handling.
One such case was that of John Yuill and Lamara Bell, who lay undiscovered for three days after a car crash in July.
Miss Bell was said to still be alive when help finally came but she died later in hospital. Mr Yuill died at the scene.
It was later revealed an experienced official had failed to log a call from a member of the public who had spotted the crash.
Around 15 people have been treated by medical teams at the East Sands Leisure Centre after a suspected chemical leak.
Firefighters wearing hazmat suit have been seen going in and out of the centre in St Andrews following the incident, which was reported at around 1pm.
A Scottish Ambulance Service spokesman said: "We are responding with multiple ambulances and a special operations team to reports of people showing symptoms of exposure to a chemical leak."
The Scottish Fire and Rescue Service, which has six crews and a decontamination team at the scene, said about 15 people had been treated for "minor breathing irritation".
Advertisement
New Scottish Labour leader Kezia Dugdale is to pledge a "fresh start" to the relationship between the party and business leaders, encouraging investment in education and skills.
Meeting with leading industry figures in Glasgow today, Ms Dugdale is expected to say that tackling inequality in schools is the key to securing Scotland's economic future.
This can be done, she will add, by giving students from all backgrounds an equal chance to compete for vital jobs in the finance, IT, science, engineering and low carbon technology sectors.
For too many kids in Scotland today how much money their parents earn determines their ability to get on in life, rather than their potential, work rate and ambition.

That's not just holding young people back, it's bad for business and Scotland's economy. Investing in education and skills today will pay dividends in the decades to come.
– Kezia Dugdale planned speech
Former Scotland football captain Colin Hendry has been sentenced to a 12-month community order for harassing his ex-girlfriend.
Read the full story ›
Scotland's most senior Catholic Archbishop issues "profound apology" to survivors of abuse after review into the handling of allegations.
Read the full story ›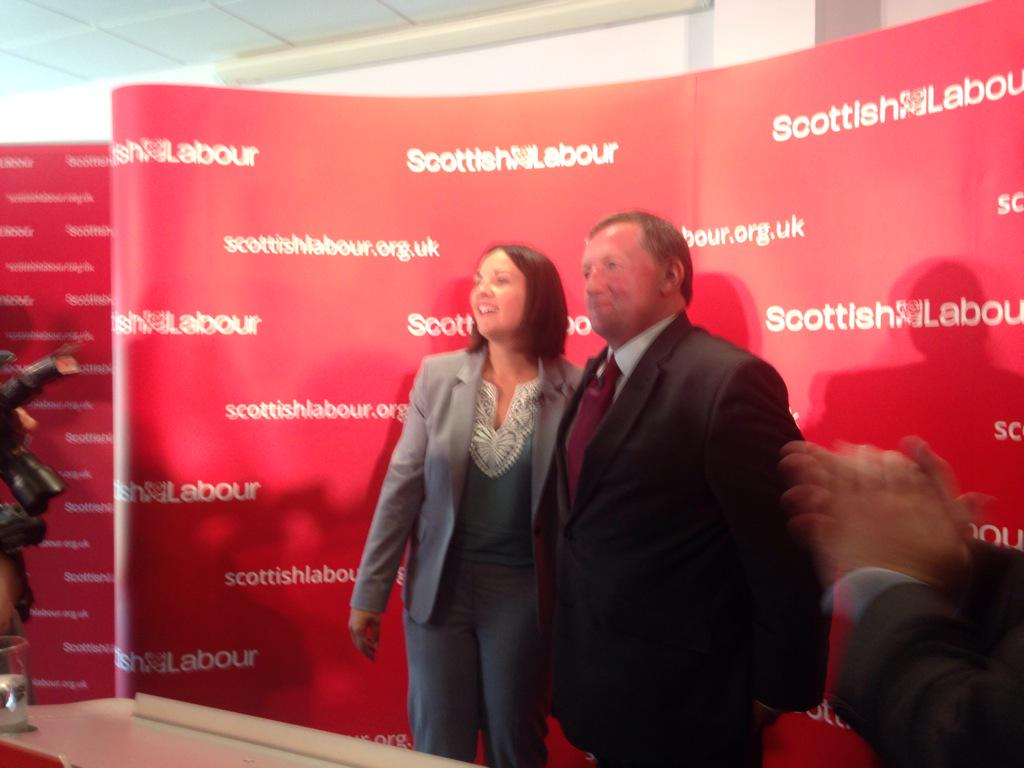 After being elected leader of the Scottish Labour party Kezia Dugdale has laid out her plans for the party asking people to take a fresh look at the party.
KD: I ask you take a fresh look at the Scottish Labour Party under my leadership - we are changing.
KD: Under my leadership there will be no question what we stand for and who we stand with.
KD: I have a message for Labour members, we are down, but we are not out.
KD: I want to transform this country... A Scotland where power and wealth are in the hands of the many, not the few.
Advertisement
Kezia Dugdale has been elected as the new leader of the Scottish Labour Party after claiming a resounding 72.1% of the vote.
Ms Dugdale, 33, defeated Ken Macintosh in the contest to succeed Jim Murphy, who resigned after Labour's devastating election results.
Alex Rowley was named as her deputy in results announced by the party in Stirling.
Breaking: Kezia Dugdale is elected Leader of the Scottish Labour Party.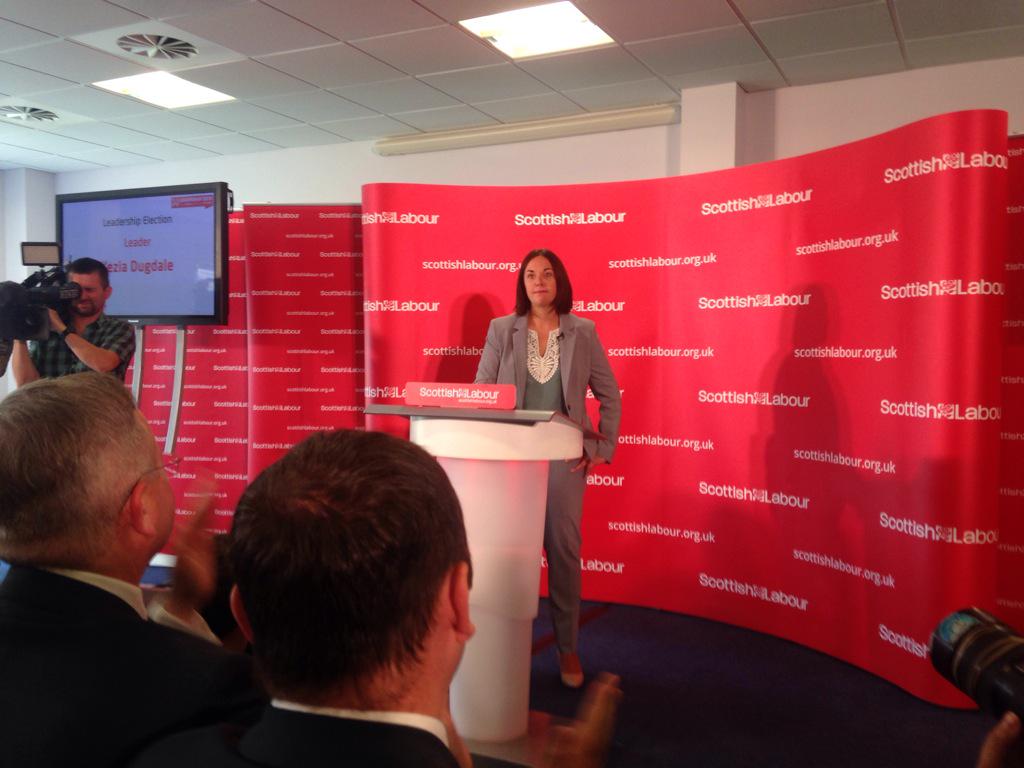 New Deputy Leader Alex Rowley makes his acceptance speech & speaks about the strength of the Labour movement. http://t.co/R9SBBfrlOJ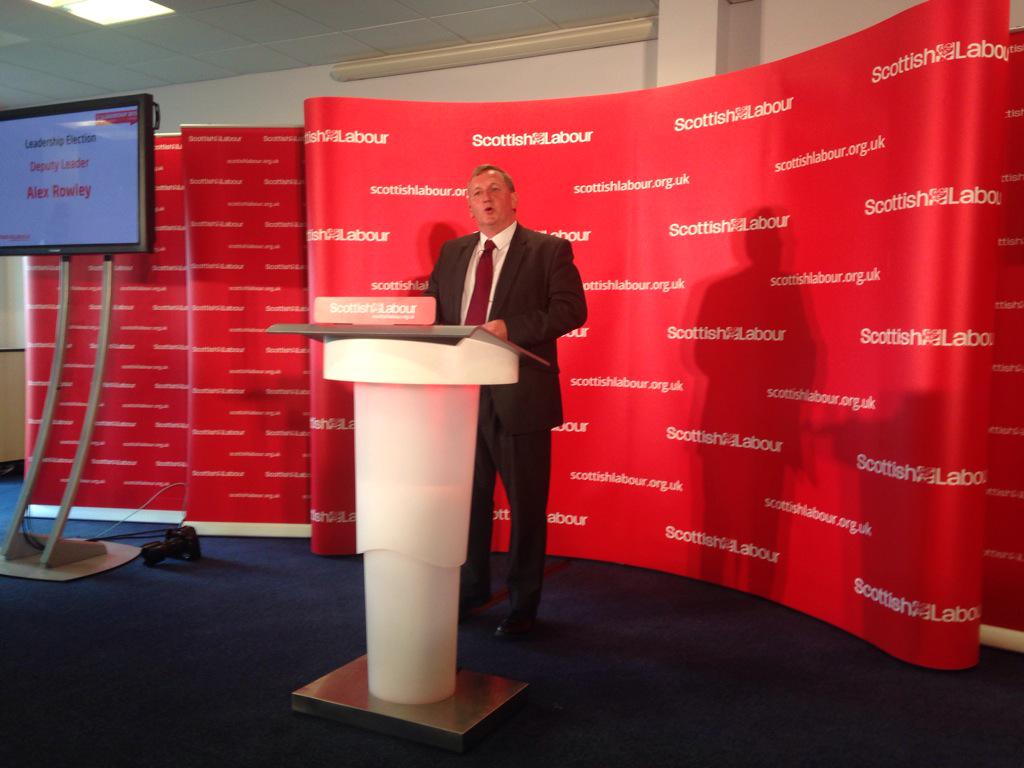 Heavy rain and thunderstorms are forecast to sweep across much of the UK today, with a yellow weather warning for rain issued for England, Wales and parts of Scotland.
The Met Office has warned that the wet weather will move across western areas this morning before settling over the east later on, with the possibility of thunder and lightning following suit.
There is also a risk of localised flooding in the south east and East Anglia, experts predict, with up to 25mm of rain expected to fall within an hour and more than 50mm by the end of the day.
Police in Scotland are trying to identify the badly decomposed body of a woman that washed up on a Scottish coastline on Tuesday.
Read the full story ›
The coastguard in Scotland has resumed the search for two people missing after their boat overturned in the Firth of Forth.
The search had been suspended on Monday, shortly before 5pm, when it became too dark to continue, but began again on Tuesday morning.
A third person, understood to 28-year-old Birrell Stewart, was rescued about a mile from the coast and was airlifted to Ninewells Hospital in Dundee but later died, Police Scotland said.
Load more updates