A British nurse who contracted Ebola while working in Sierra Leone is being investigated by the Nursing and Midwifery Council (NMC).
Pauline Cafferkey was the first person to be diagnosed with the disease in the UK after she flew home on December 28.
But she and four colleagues - another two nurses and two doctors - face potential disciplinary action over the screening process she underwent at Heathrow Airport when she returned.
A Public Health England (PHE) said: "During our recent assessment of the screening of some returning healthcare workers at Heathrow on December 28th, information emerged which needed to be passed to the General Medical Council and the Nursing and Midwifery Council."
An NMC spokeswoman said: "We can confirm that we are investigating allegations about the conduct of three nurses. It would not be appropriate to comment further at this time."
Ms Cafferkey, from South Lanarkshire, spent three weeks in hospital after being diagnosed with the disease but has since made a full recovery.
The leader of the Scottish Conservatives launched an outspoken attack on Ed Miliband today.
Speaking at their Spring conference in Edinburgh, Ruth Davidson called the Labour leader spineless, for not ruling out a post-election deal with the SNP.
ITV News' Scotland Correspondent Debi Edward reports:
Advertisement
A mystery cyclist in Aberdeen has "named and shamed" a motorist caught driving while using a mobile phone, laptop and head phones.
At first it appears the driver is just using his mobile while cruising along the road, but when the cyclist catches we see he also has a tablet PC playing a video lodged between the gear stick and the dashboard, with headphones plugged in.
The cyclist, who documents bad driving on his YouTube channel, says the motorist was driving in rush hour traffic on one of the city's main thoroughfares.
The driver of the bin lorry that killed six people in Glasgow after he collapsed at the wheel said he thinks about each victim "every minute of every day".
Harry Clarke, 58, has been diagnosed with a heart condition since the crash, but had no signs of any such problems before he fell unconscious at the wheel the December.
"I can't remember anything," he told the Scottish Daily Record. "I understand a lot of people want to know what happened that day. I wish I could tell you but I can't."
He added: "Nothing will ever be normal for the families or me ever again. I think of everyone every minute of every day."
Clarke, who spent two weeks in hospital after the crash, said that poor health has prevented him from speaking out sooner.
He added: "I've felt awful not speaking out before now but I was in hospital and my health hasn't really improved much at all.
"I am not saying that to get sympathy. I don't want that but I don't want the families to think I have been hiding."
Wagging her tail, going for walks and following her owner around, Pet is every inch a good dog. Except for the fact she's actually a sheep.
Read the full story ›
Labour campaigners will need a strong pair of hiking boots if they are to have any chance of scaling this mountain in the next few weeks.
Read the full story ›
Advertisement
A 35-year-old woman has been charged after the death of a baby in Edinburgh.
Police were called to an address in the Longstone area of the city at 2:30pm yesterday.
The 10-month-old girl, named by police as Chloe Sutherland, was taken to the Royal Hospital for Sick Children but she died just before midnight.
The woman is expected to appear at Edinburgh Sheriff Court later today.
Police have confirmed that a climber has died in an avalanche in the Scottish Highlands.
He was one of two men from Suffolk reported missing on Friday night after they failed to return from a climb on Coireag Dubh Mor in the Torridon area of the western Highlands.
Mountain rescue teams and the Stornoway coastguard helicopter searched for the pair on Friday night but were forced to call it off because the weather was so bad. The search resumed yesterday afternoon and one of the climbers was found walking out to find assistance for the other man.
The two climbers had been caught up in an avalanche, police said. The mountain rescue team found the other man but he had already died. Police Scotland said both men were experienced climbers and had proper equipment. Heavy snow and strong winds have been persistent in the Highlands over the last month.
Yorkshire police officers have issued warning over driving in heavy snow, posting images on Twitter.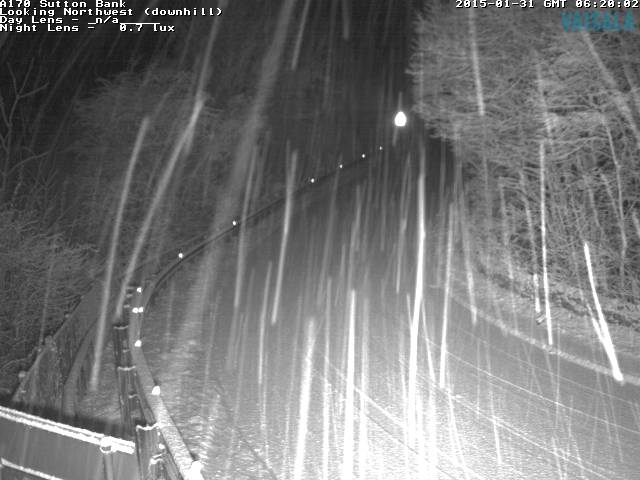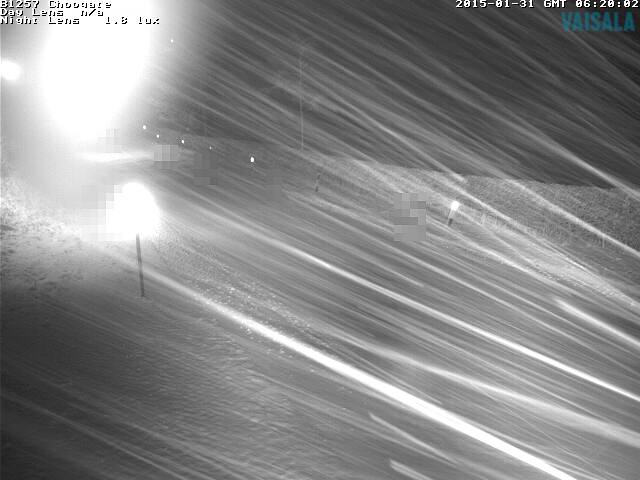 The Met Office has issued a warning for the south and south east of England to prepare for ice with further wintry showers.
Outbreaks of rain and sleet are expected today with possible snow on hills where a slight covering is possible.
More wintry showers will affect Kent overnight where some snow may settle on the North Downs.
Load more updates