Failed demolition of Glasgow's Red Road flats left two towers still standing and 2,500 residents temporarily unable to return home.
Read the full story ›
A man was shot during an incident near a primary school in East Dunbartonshire, police say.
A major police investigation is now underway after armed response teams were sent to the incident in Dornoch Place, Bishopbriggs at 3.10pm - around the time children left nearby St Helen's Primary School and Bishopbriggs Academy.
Police said no-one from either of the schools was involved in the incident.
Extra patrols are now being carried out in the area to reassure locals.
Advertisement
An apparent eyewitness to the incident near a primary school in east Dunbartonshire has described hearing "what sounded like fireworks" as children left for the day.
STV reports that the parent heard the incident "outside St Helen's school as we were heading back to our cars", adding: "People were very concerned taking cover and police were called as it happened."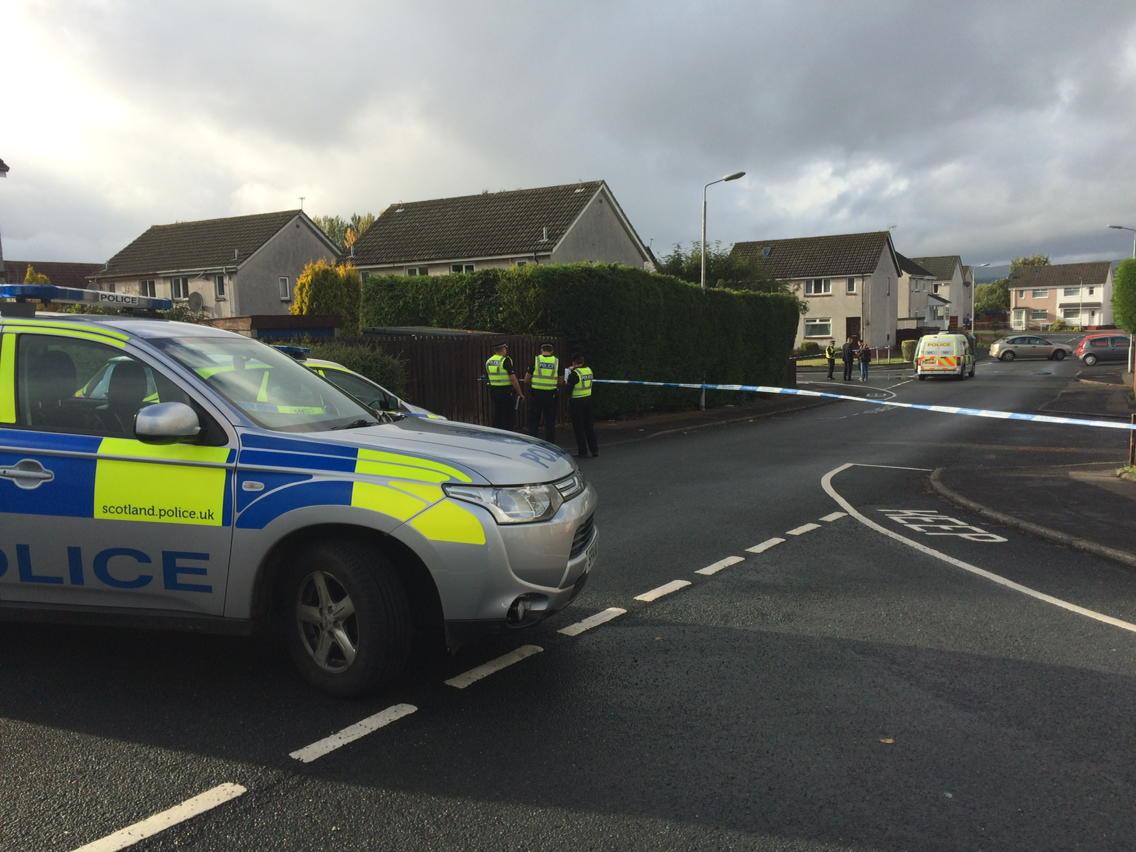 According to the broadcaster, an armed response unit are now at the scene.
East Dunbartonshire Council confirmed it had received reports of an incident alleged to have taken place in the Bishopbriggs area.
There have been no reports of any injuries, and ambulance services have not been called to the scene.
Armed police have been called after reports of a man with a gun near a primary school in East Dunbartonshire, Scotland.
It is understood officers were called to the incident on Dornoch Place in Bishopbriggs, around the time children were leaving the nearby St Helen's Primary School.
A Police Scotland statement said: "Police officers responded to a report of man with a gun in Dornoch Place, Bishopbriggs around 3.10pm on Thursday.
"Extensive enquiries are ongoing to establish the exact circumstances. Additional police patrols are in the area to provide public reassurance."
Scots have 421 words for snow, even more than the Inuit people, researchers have found.
Read the full story ›
Advertisement
Scotland centre Mark Bennett said his team fully respected Japan even before the Rugby World Cup minnows stunned South Africa in their tournament opener.
Bennett and his team-mates will begin their own campaign on Wednesday trying to prevent Japan from proving they are not one-win wonders.
Nicola Sturgeon has said the Prime Minister is "on borrowed time" as he seeks to keep the United Kingdom intact.
Read the full story ›
It's 12 months since Scotland voted no in its referendum but talk of a second poll intensifies along with emotions on both sides.
Read the full story ›
The speech Alex Salmond would have given if Scotland had voted "Yes" to independence last year has been made public.
Read the full story ›
Load more updates