Acting Leader of the Labour Party, Harriet Harman, paid tribute to Jim Murphy after he stood down as leader of the Scottish Labour party, saying he "has been a hugely important figure."
Jim has given so much to the Labour Party over the last twenty years. He, I know reluctantly, took the responsibility for leading Scottish Labour at the most difficult election they have ever faced. He did so with incredible energy, purpose and dignity.

As a cabinet minister and leader of his party in Scotland, Jim has been a hugely important figure in the Labour Party. He leaves with the best wishes and thanks of our movement.

It will now be for the Scottish Labour Party to choose its next leader.
– Harriet Harman
SNP leader and First Minister of Scotland Nicola Sturgeon has tweeted her support of Jim Murphy after he said he will quit as leader of the Scottish Labour party.
I wish Jim Murphy all the very best for the future. Leadership is not easy and he deserves credit for standing up for what he believes in.
Advertisement
Scottish Labour leader Jim Murphy blasted union boss Len McCluskey as he confirmed he will resign in Glasgow.
Murphy takes swipe at Len McCluskey for dominance over Labour leadership race
Murphy looking quite tearful now as he says he has pride in labour values and the work the party does
Scottish Labour's Jim Murphy has survived a vote of no confidence and will remain leader.
Jim Murphy won by 3 votes - still Scottish labour leader, we will see what he has to say shortly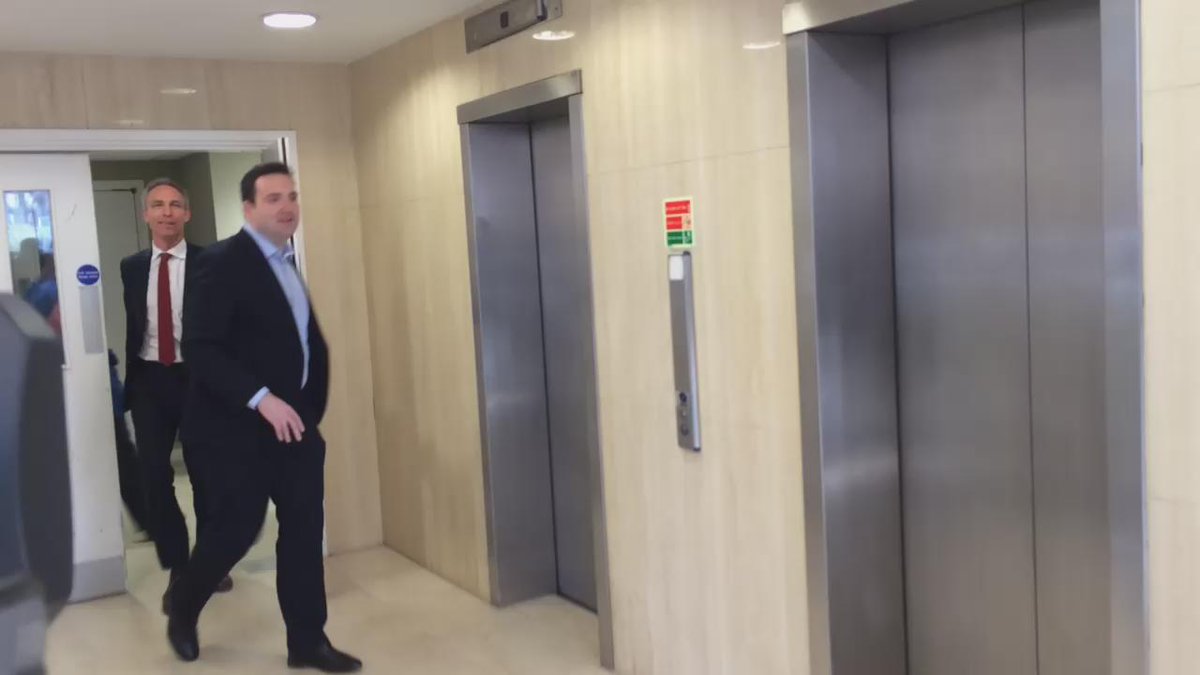 The Communication Workers Union was the latest body to call for Mr Murphy to go yesterday. Members of the Unison trade union who are affiliated to Labour has said that it is "unprecedented for a party leader not to stand down after such a defeat".
While they stopped short of calling for him to resign, they said if there was a wider call for a new leader in the party, they would not oppose it. Leaders of the trade union Usdaw offered their support to Mr Murphy, saying a second leadership contest in a year in the party in Scotland would be "navel-gazing".
Advertisement
Jim Murphy faces a potential vote of no confidence as the future of Scottish Labour leader will be the subject of debate at a meeting of the party's executive today. It comes after a series of calls for him to resign following the party's near wipeout in Scotland at the general election.
Party members are said to be split on Mr Murphy's future, with senior MPs and MSPs publicly defending the recently-ousted East Renfrewshire MP, insisting Labour's problems pre-date his appointment as leader and were too deeply entrenched to turn around in a few months. But trade union members, many of whom backed left-wing candidate Neil Findlay in the leadership contest last year, have urged Mr Murphy to go.
Like many parts of Scotland, Labour support has washed away in the coastal town of Kircaldy, meaning what was once the heart of Gordon Brown's constituency is now simply another under SNP rule.
However, as ITV News Scotland Correspondant Debi Edward reports, locals in the town remain split on Nicola Sturgeon's intent to push for greater powers from Westminster.
Nicola Sturgeon has told ITV News she and David Cameron have a duty to "try and work together" despite being "worlds apart" politically.
Speaking after her meeting with the Prime Minister, SNP Leader said Cameron recognised that her party had a "significant mandate" in Scotland, making it clear she wants control of all taxes in the country.
However, as Deputy Political Editor Chris Ship reports, the promise of regular meetings between the two leaders does not mean there is going to be a meeting of minds.
Political Editor Peter MacMahon says relations between Holyrood and Westminster are becoming more like diplomacy between foreign powers.
Read the full story ›
Load more updates