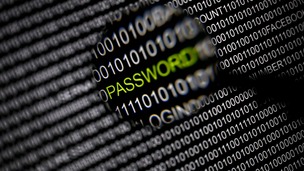 A look at the global cyber-security challenges faced around the world.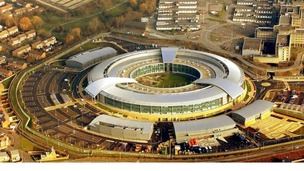 Britain's GCHQ intelligency agency is preparing to come out of the shadows to combat current cyber challenges.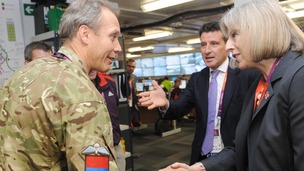 Faced with a list of last minute problems, ministers and organisers insist the Olympic security situation is under control.
Live updates
Intelligence relationships between the UK and other countries could be "seriously jeopardised" unless judges are allowed to hear evidence in secret, a former MI5 chief has said.
Former-General Baroness Manningham-Buller said in a letter to The Times (£) that it would be "dangerous" for the UK if the proposals did not become law.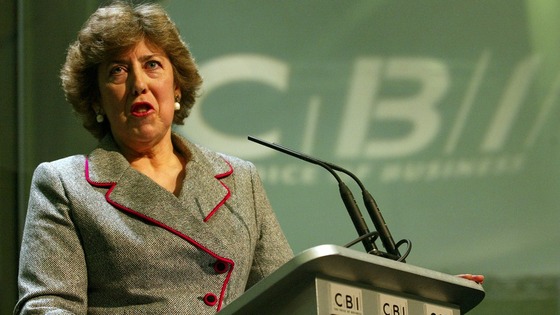 The Government has said it is wasting millions of pounds of taxpayers' money on settling claims, some of which may have no merit, because it is unable to contest them as the evidence it would wish to produce is so secret that it cannot be revealed in an open court.
She said: "The Bill also aims to close a legal loophole that seriously jeopardises the intelligence relationships between the UK and other countries.
"Unless this loophole is closed, the flow of intelligence from other countries, which according to the Independent Reviewer of Terrorism Legislation, has already been reduced, will slow to a trickle.
"That would be dangerous for the UK as so many of the threats we face are global and we need foreign intelligence to understand and counter them."
G4S grilling for top police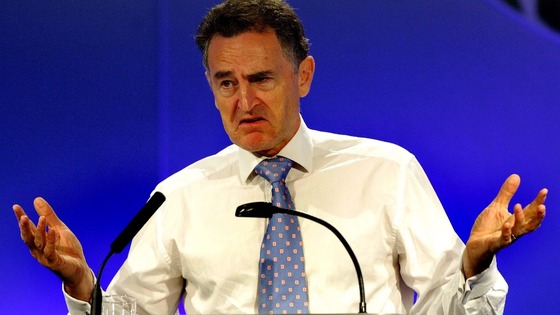 Sir Denis O'Connor, outgoing HM Chief Inspector of Constabulary, will give evidence on Olympics security.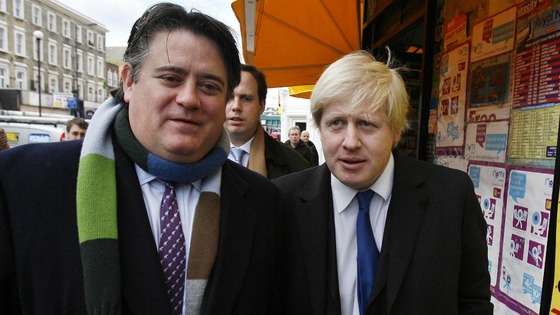 Stephen Greenhalgh, Deputy Mayor of London for Policing and Crime, will give evidence on policing in London.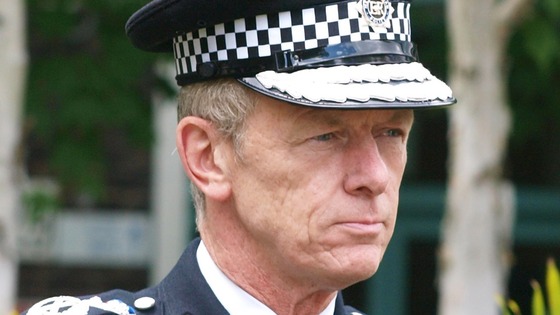 Metropolitan Police Commissioner Bernard Hogan-Howe has also been asked to give oral evidence.
Advertisement
G4S grilling for top police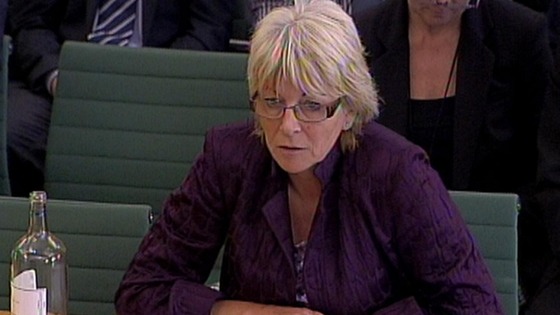 Senior police officers will today be questioned about the shortfall in Olympics security staff provided by the private firm G4S.
The Met's Deputy Assistant Commissioner Sue Akers is due to give evidence to the Home Affairs select committee on the hacking of mobile communications, but she will also be asked about the staffing failures.
Last week G4S announced its Olympics shortcomings cost the firm £50m.
by Simon Harris: ITV London Olympics Correspondent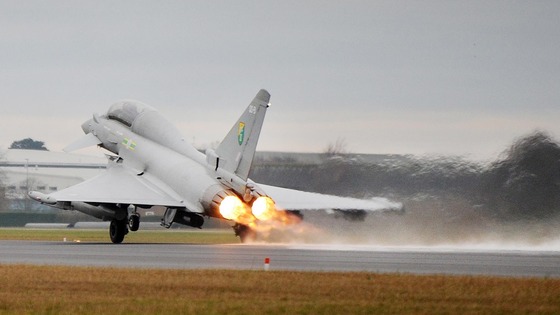 The Civil Aviation Authority says Typhoon fighter jets were scrambled twice during the Olympics but both cases turned out to be false alarms and no aircraft were intercepted.
Thirteen breaches of the no-fly zone were recorded, most of them because of a temporary loss of radio contact between air traffic controllers and pilots.
In three cases, the pilots' licences were suspended and they may face a possible prosecution.
Scottish police take G4S roles
Culture Secretary Jeremy Hunt refused to criticise G4S guards, turning his fire on the company's executives who failed to honour their contract to supply thousands of security staff to protect the Games.
We were very angry with G4S management but not with the G4S workers.

I just think it's really important we don't demonise them, because they are part of the mix.
Extra Games troops deployed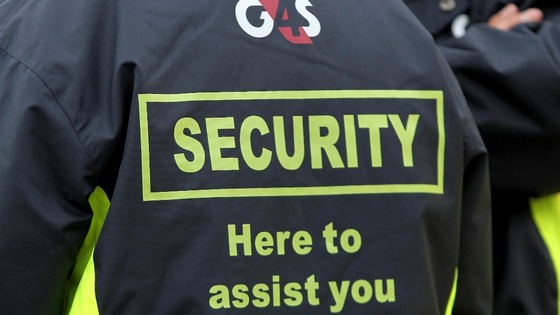 A report in The Guardian today has raised fresh doubts on Olympic security being run by G4S, with claims recruits are being insufficiently prepared to detect bombs and other weapons.
The newspaper said G4S recruits received only 20 minutes' practice on the x-ray machines installed at Olympic venues and were able to "cheat" when tested on the equipment.
The security operation being run by G4S has been repeatedly called into question after the firm admitted it was no longer able to supply 10,000 fully trained security guards at the Games.
Advertisement
Scottish police take G4S roles
A Scottish police force is taking over responsibility for Olympic security from G4S amid the continuing debacle over staff shortages.
The chief constable of Strathclyde Police said today he will take primary responsibility for security within Glasgow venues, including Hampden Park Stadium.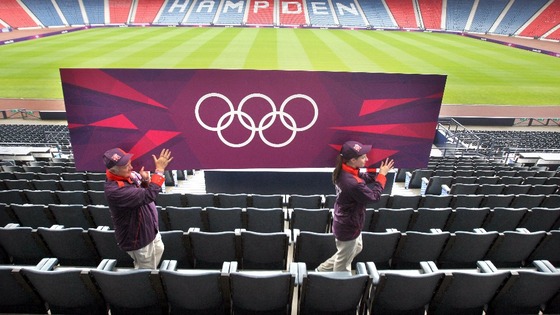 Labour MP for Glasgow East Margaret Curran said:
"Given G4S's significant failures, this is a sensible decision. The priority must be the safety of athletes and audiences, but it is critical that this does not impact on Strathclyde Police's ability to deal with other emergencies and ongoing operations.
"The costs should be recouped from the Home Office or, preferably, G4S itself. It's essential that no more contracts are awarded to G4S until a full review of this fiasco is carried out."
Scottish police take G4S roles
A military commander says troops on standby to provide Olympic security will get the best possible accommodation. General Sir Nick Parker wants soldiers to feel valued so they can do their job properly. There were reports of some personnel using showers in local leisure facilities.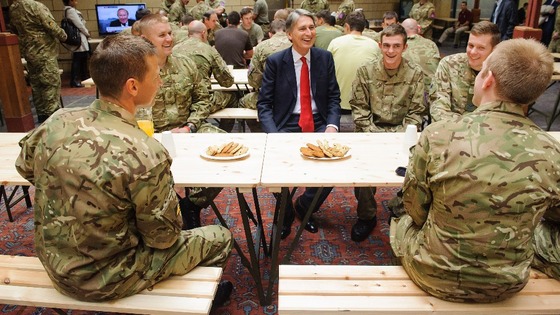 Today, Defence Secretary Philip Hammond was given a tour of the facilities in east London. He said:
"This is a sound, solid building and the military enablers who have been here since the beginning of the week have done a fantastic job of installing wi-fi and communications.
They are now building the leisure facilities that the troops will have access to. They have field kitchens in here, there is a 24-hour catering operation running and the guys who are here will be comfortable.
It's basic accommodation but it's the kind of accommodation they will be well used to because of their tours of duty in Afghanistan."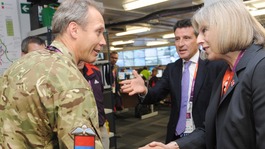 Faced with a list of last minute problems, ministers and organisers insist the Olympic security situation is under control.
Read the full story
Scottish police take G4S roles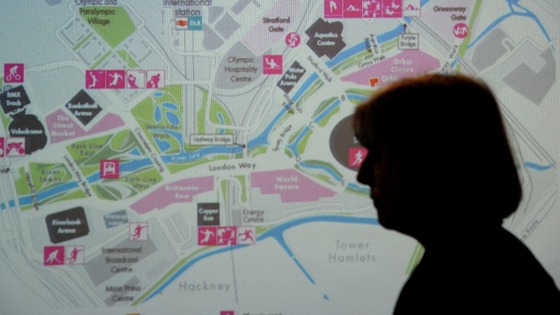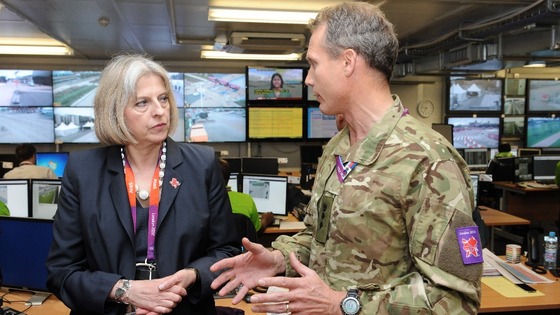 Load more updates
Back to top