Female tennis players should play five-set matches because limiting them to three sets is "degrading", academics have argued.
Read the full story ›
Serena Williams is the latest in a long line of celebrities who have the infamous pose to showcase their baby bumps.
Read the full story ›
Advertisement
The tennis world number 1 said the photograph she uploaded on social media with the caption '20 weeks' was shared publicly by mistake.
Read the full story ›
Tennis star Serena Williams has hit back at Romania's tennis captain Ilie Nastase, accusing him of racially abusing her and her unborn baby.
Read the full story ›
The 23-time grand slam singles champion is thought to have been pregnant when she won the Australian Open earlier this year.
Read the full story ›
Serena Williams secured a new Open-era record by beating her older sister Venus to become Australian Open champion
Read the full story ›
Advertisement
The 22-time Grand Slam champion made the news public over the social news site in a short poem.
Read the full story ›
Serena Wiliams will have to wait for a record-breaking 23rd grand slam title after the American endured a shock US Open defeat to Karolina Pliskova.
Williams stood two victories away from beating Steffi Graf's Open-era best 22 major triumphs but her charge was ended by Pliskova, who who won 6-2 7-6 (7/5).
The disappointment is doubled for Williams as it means she will also surrender the world number one ranking at the end of the tournament to Germany's Angelique Kerber.
Pliskova will now face either Kerber or Denmark's Caroline Wozniacki in her first grand slam final on Saturday.
Andy Murray's mother Judy has celebrated his second Wimbledon title.
She posted a picture of herself and Andy with his trophy to Twitter with the caption: "That's my boy #Wimbledon."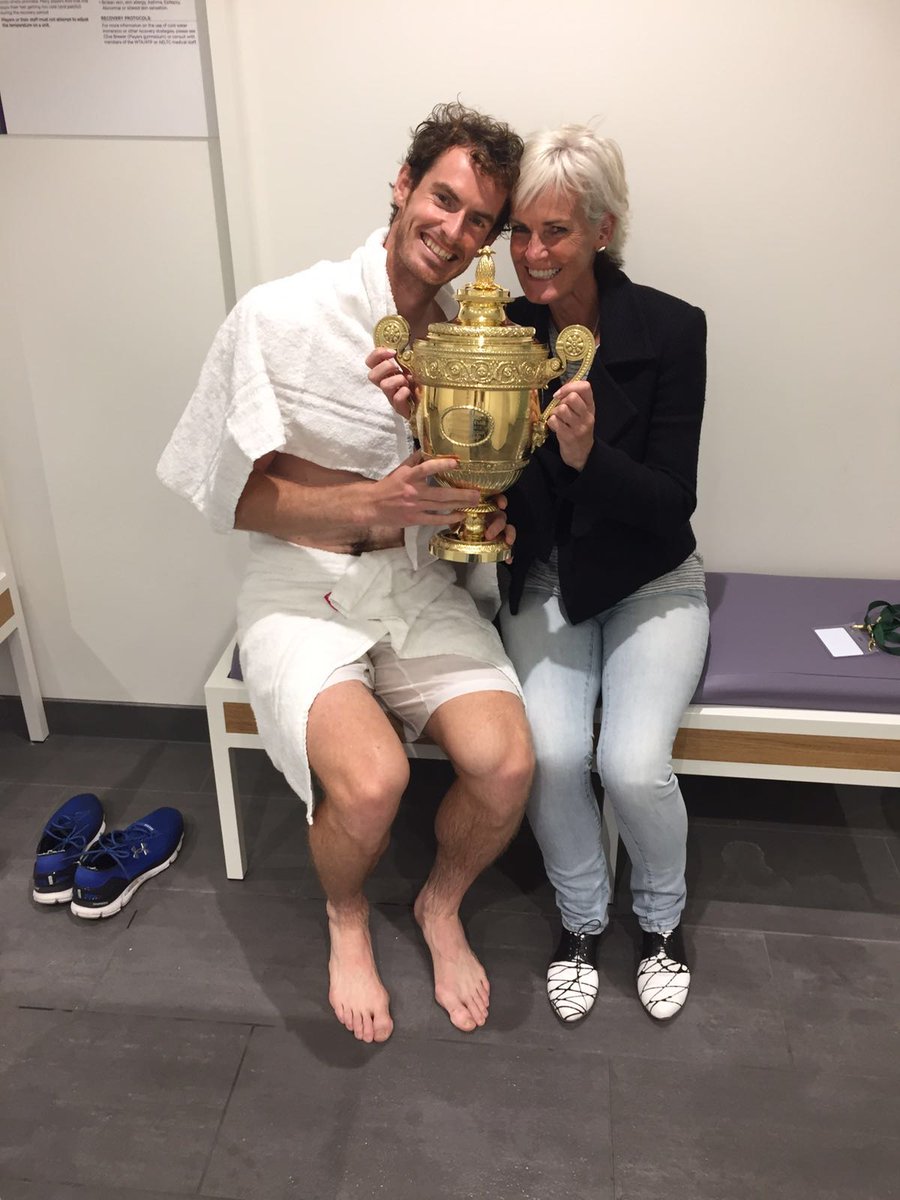 Andy Murray has the royal seal of approval on his Wimbledon victory after he was congratulated by the Duke and Duchess of Cambridge.
Kate, who had been watching from the royal box, told him: "Many congratulations, it was a great game."
William said: "So pleased for you, well done," and Kate added: "You can relax with your family now."
Murray also spoke to actor Benedict Cumberbatch and his wife Sophie Hunter.
He then went out on to the club balcony, where a cheering crowd of waiting tennis fans saw the triumphant Scot hold the trophy aloft for them.
Load more updates