A family in Sheffield has unwittingly become an Internet sensation after being captured on film attempting to shoehorn a large sofa into a small family car.
Three people are shown trying to manhandle a three-seat sofa into the back of a small car in a task that seems doomed to failure from the outset.
They are then shown removing the cushions in a last ditch attempt to defy the laws of physics.
A murder inquiry has been launched after a man was found on wasteland with apparent gunshot wounds.
Emergency services were called to the patch of ground off Queen Mary Road in the Manor area of Sheffield at around 2.20am today.
The 23-year-old was taken to hospital but later died, police said.
A spokesman for South Yorkshire Police said: "A 23-year-old man, who is yet to be formally identified, was taken to hospital with what were believed to be gunshot wounds. He died a short time later."
Witnesses or anyone with information is urged to call police on 101 or Crimestoppers on 0800 555 111.
Advertisement
A Sheffield house fire that killed three generations of the same family was most probably caused by a faulty charger, police have said.
South Yorkshire Police said in a statement: "Following a joint investigation, South Yorkshire Police and South Yorkshire Fire and Rescue have found that the most probable cause of the fatal house fire in Wake Road, Nether Edge, Sheffield, was an electrical fault involving a faulty charging device.
"However, the investigation continues on behalf of the coroner, and a full inquest into the deaths of the three children and two women will take place at a future date."
A 14-year-old girl has died and another girl has been seriously injured following a hit and run in Sheffield on Friday night.
Emergency services were called to the Normanton Hill area of the city at about 9.30pm following reports of a road traffic collision.
The car, which failed to stop at the scene, is thought to be small, dark-coloured, and possibly a Volkswagen or a Honda. It was travelling downhill towards the A57 Mosborough Parkway at the time of the collision.
Officers are appealing for the driver of the car to come forward and contact South Yorkshire Police.
Five people including a nine-week old baby have died following a fire at a house in Sheffield.
Read the full story ›
A family member of the two women and three children who died in the blaze said he had only just seen the two boys at the weekend and that they were "happy, energetic boys."
Cousin Ishfaq Hussain Kayani spoke to Dom Reynolds at Channel 5 after a grandmother, aunt, two children and a nine-week-old baby died at Wake Road in the Sharrow area of the city.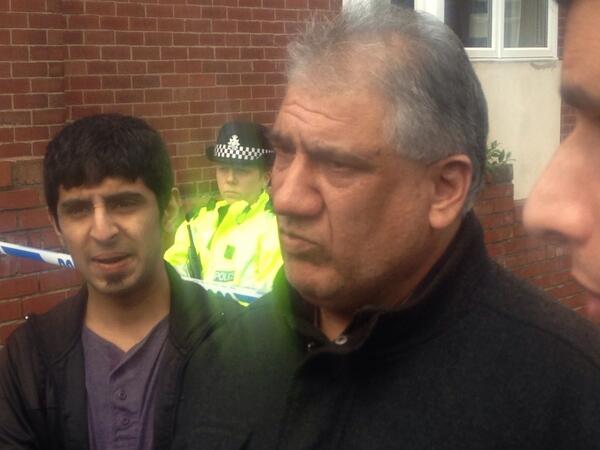 Advertisement
The house fire that claimed the lives of five people, including three children, in Sheffield is "a tragic reminder of the devastating effects of fire", a spokesperson for the fire service has said.
Phil Shillito, South Yorkshire Fire and Rescue area manager, said 25 firefighters were sent to tackle the blaze.
He also confirmed that a smoke detector was present in the property.
It is understood a 9-week-old baby who died in a house fire which also killed four other family members had not yet been given a name by her parents. The fire started in the early hours of this morning (Monday April 28, 2014) at the house in Wake Road in Sharrow.
The mother of three children who died in a house fire in Sheffield was "beyond consoling" and in a state of shock after she surviving the blaze, a relative has said.
Ishfaq Hussain Kayani, the cousin of the 54-year-old grandmother who died in the blaze, said Razia Nazim Kayani "managed to escape".
"The grandmother of the children, she made attempts to rescue the children but obviously it wasn't to be," he added.
Load more updates