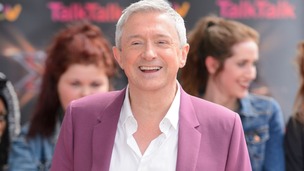 Louis Walsh has said that Simon Cowell sacking him because of ageism was a "big mistake".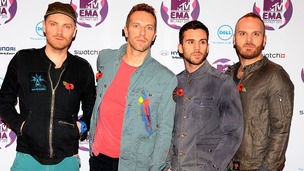 Coldplay world tour pushes them up Forbes most influential celebrity list but the top Brits are still only number 14.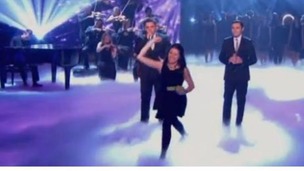 There was an unexpected twist for one of the acts in the final of Britain's Got Talent on Saturday night in front of millions of viewers.
Live updates
Philippines appeal reaches £39m
The X Factor has announced it will donate proceeds from this weekend's contestant vote and live performance downloads to the Disasters Emergency Committee's (DEC) Philippines Typhoon Appeal.
Simon Cowell said on Twitter:
Tonight @thexfactor has backed The Sun's campaign for DEC Philippines Appeal & we are donating profits from votes & downloads to @decappeal
They desperately need our help. Huge thanks to @thexfactor team and to ITV for making this happen
ITV, Syco Entertainment and Fremantle will together donate a minimum of 50p from every track downloaded this weekend to the appeal.
Simon Cowell has confirmed comments he made during an interview about his schooling and the secret to his success were a "joke."
Earlier today the media mogul was quoted as saying that the key to his achievements was being "useless at school" and then getting "lucky", comments which were condemned by government ministers, including the Education Secretary Michael Gove.
In a series of tweets, Cowell said:
Wow! I read the remarks today about a joke I made in an interview. I was lucky that after failing my exams I was given a chance to work hard
I have a policy at my company that we judge people on their qualities not just their exam results
I don't endorse dropping out of school but if for some reason you don't do as well as others that you can still do well in life.
Advertisement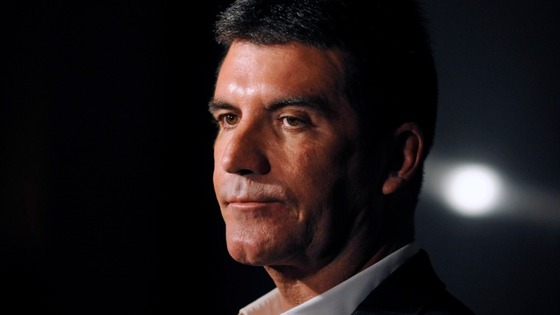 Simon Cowell's suggestion that the secret to his success was to be "useless at school and then get lucky" was said as a joke - his spokesman has said.
The comments were branded "irresponsible and stupid" by Education Secretary Michael Gove.
But Cowell's publicist said later:
"This was quite clearly a joke made in a humorous radio interview and has been taken completely out of context."
Simon Cowell has been branded as "irresponsible and stupid" by the Education Secretary for suggesting the secret to success is to be "useless at school and then get lucky".
Speaking to US radio station z100, Cowell said: "I didn't work hard when I was at school. I left at 16 and I didn't have any qualifications.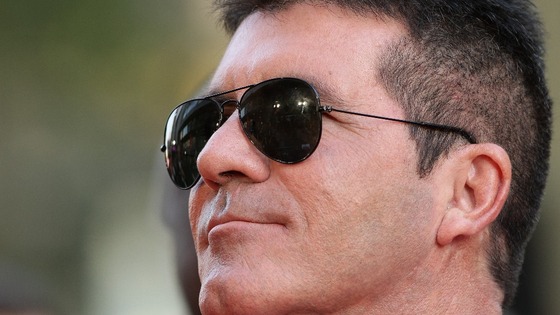 "I was useless. The secret is to be useless at school and then get lucky."
The remarks were strongly condemned by Education Secretary Michael Gove who accused the music mogul - who is worth more than £200 million - of undermining teacher's efforts in the classroom.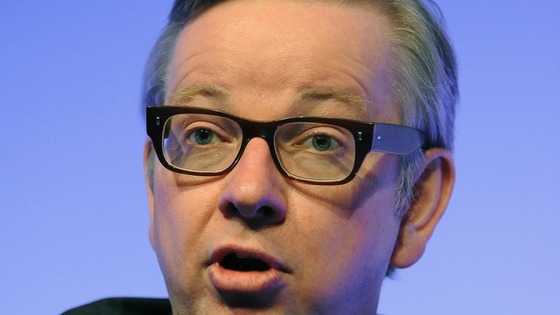 "This is an irresponsible and stupid thing to say.The truth is that only a tiny fraction of people get lucky. For everybody else, it's all about hard work and that starts with hard work at school," he said during an interview with MailOnline.
"Celebrities like Mr Cowell should encourage education, not rubbish it."
ITV have agreed a new three-year-deal to broadcast The X Factor and Britain's Got Talent.
The agreement extends ITV's long-running relationship with Simon Cowell until the end of 2016.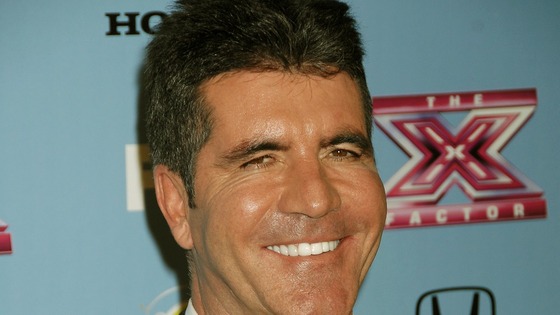 Britain's Got Talent will return to ITV next Spring for an eighth series, with the eleventh series of The X Factor following in the Autumn.
Cowell said he was "thrilled" with the news, and that there were "exciting new plans" to take the popular shows to the next level.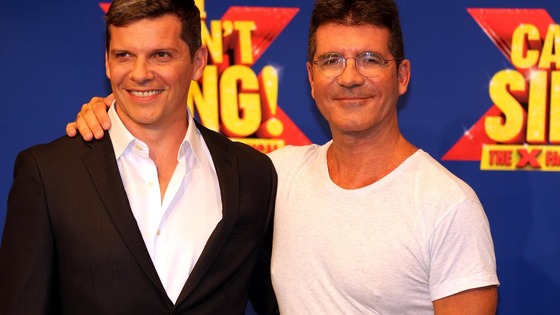 Actor Nigel Harman has spoken about his role playing Simon Cowell in the forthcoming X Factor Musical: I Can't Sing.
He told ITV's This Morning that his advice from Simon was "just go out there every day and make a real idiot of yourself".
He added: "I sat next to him for the launch and he was howling and the more risque it gets and the more he gets it in the neck the more he was laughing."
Click here to watch the interview
Advertisement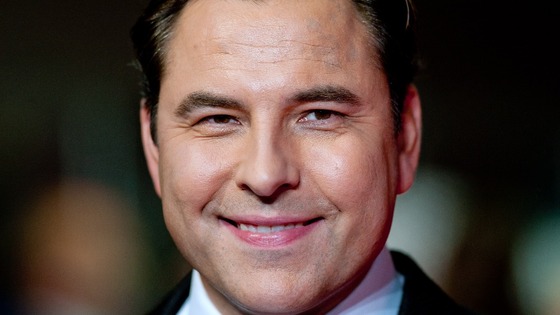 Comedian David Walliams said Simon Cowell "likes to wind us all up" after the music mogul claimed he did not want to be there to witness the birth of his baby and said he would not change nappies.
Read: Simon Cowell does not want to witness birth of baby
Read: Simon Cowell: 'I am 100% not changing nappies'
During an interview on ITV's Lorraine, he said: "I think the thing about the nappies is that it is one of those things that so many men say I'm never going to change a nappy.
"It's actually not that bad and actually it's part of loving your child and I think it's really, really important.
"And, you know, one day he's going to have to change Louis Walsh's nappies so he should get used to it now.
"Second, of course you want to be there at the birth. It's a completely magical event and to hear your baby cry for the first time and set eyes on them.
"He has that kind of persona where he likes to wind us all up which is why we are talking about him now which he'll be delighted to know."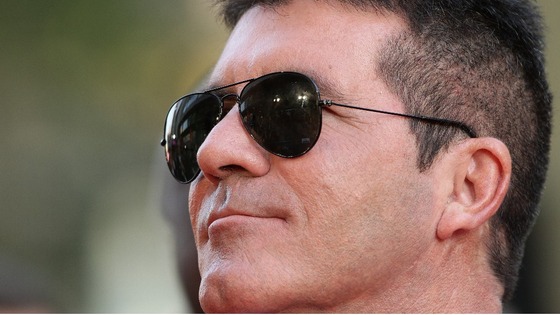 Music mogul Simon Cowell admitted he does not want to be there to witness the birth of his first baby.
During a US radio interview with American Idol host Ryan Seacrest, Cowell said: "Are you out of your mind? There are certain things you shouldn't see and that is one of them."
The father-to-be also hinted that the baby was a boy and that he will marry pregnant girlfriend Lauren Silverman.
Quizzed on whether he plans to pop the question, Cowell said: "Let's put it this way, I wouldn't expect her to be a single mother."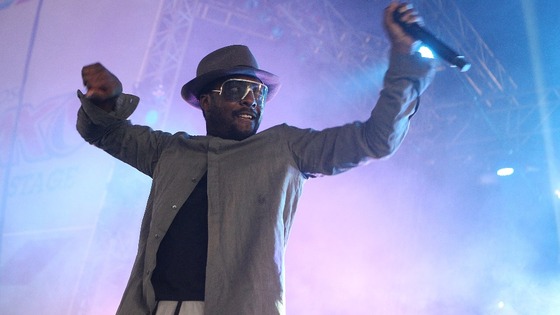 The Voice coach Will.i.am applauded talent show rival Simon Cowell for giving a generation of new stars a platform for their skills.
In an interview for CNBC Meets, Will.i.am said: "If you want to get known put your songs on the SoundCloud and YouTube, or join a talent show.
Read: Simon Cowell: '100 per cent - I am not changing nappies'
"I am pleased that there is an outlet for people to go on TV. Thank you Simon for having the programme, thanks for thinking of it because the record company didn't. Thank you.
"So how about applaud Simon for having a platform, instead of putting him down for having a platform."
Music mogul Simon Cowell and comedian Harry Hill have spoken about the new X Factor musical: "I Can't Sing!"
Cowell described it as "a celebration...a mickey take of not just X Factor but the whole talent show phenomenon".
Hill, who wrote the musical, said he drew on his experience of parodying X Factor for his TV Burp series.
The pair also discussed "twerking" and whether the dance craze might feature in the narrative of the show.
Load more updates
Back to top