Simon Cowell proves his bark is worse than his bite when he praises X Factor contender Stevi Ritchie despite a "seriously bad" audition.
Read the full story ›
The X Factor boss Simon Cowell came to the aid of Cheryl Fernandez-Versini after the audience disagreed with her.
Read the full story ›
Advertisement
Simon Cowell admitted he was "so embarrassed" after his shirt burst open during an X Factor audition.
Read the full story ›
The singer has admitted she "wasn't well in the head" when she was taken off the US version of the show just weeks into the job.
Read the full story ›
McFly star Tom Fletcher has beaten Simon Cowell to win Celebrity Dad of the Year following many doting social media posts about his son.
Read the full story ›
There will be a double dose of Simon Cowell on tonight's Britain's Got Talent when the showbiz music judge comes face to face with his namesake.
The other Simon, a 37-year-old singer from Northumberland, will try to impress the judges with his version of When You Tell Me That You Love Me by Diana Ross and tells Cowell: "It's an honour to have this name.
"I just feel like I'm meant to be on the stage in some way, it's just my biggest dream to win this show."
Advertisement
X Factor judge Simon Cowell has posted pictures of his baby son Eric on Twitter, telling his 9.8 million followers that the 11-week-old is "handsome like his dad".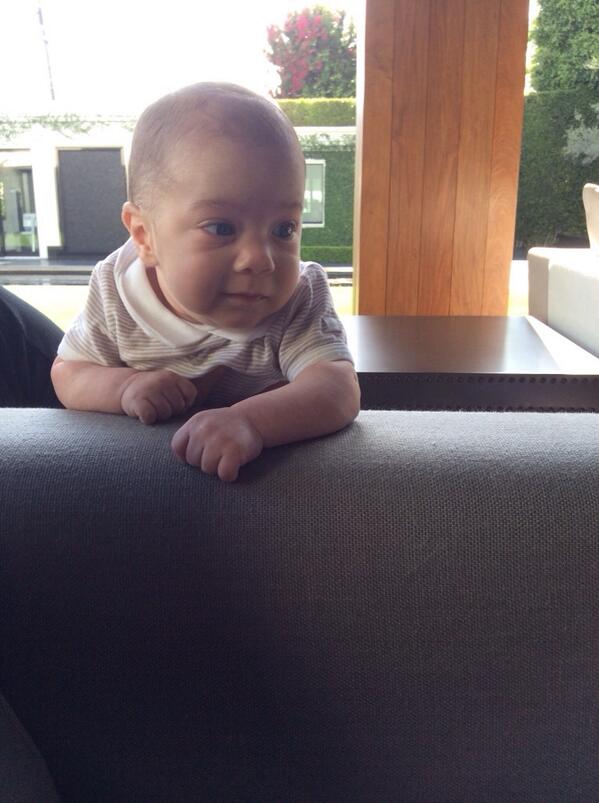 The 54-year-old father-of-one also tweeted a picture of Eric in the arms of his mother, Cowell's partner Lauren Silverman.
He told his fans: "My little boy Eric is healthy and happy."
Cowell, also a judge on ITV's Britain's Got Talent, said he was travelling back to the UK from Los Angeles, adding: "Hope you are enjoying Got Talent. Next week's show has a very special audition."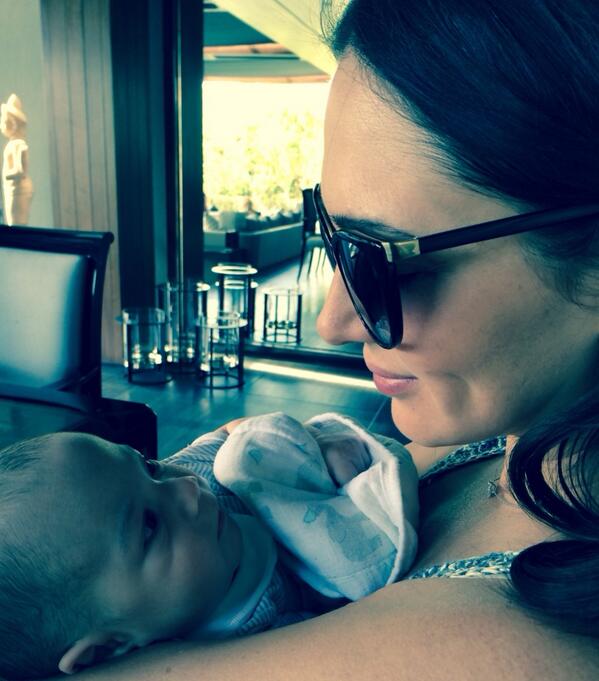 Acts from across the globe compete in tonight's new series, but Simon Cowell says we'll see once more that Britain really does have talent.
Read the full story ›
Britain's Got Talent has set a record after becoming the most popular reality show in the world. The talent show has set a Guinness World Record with 59 different versions being made in 58 different territories - including two in Belgium.
Among the most recent countries to make their own version are Kazakhstan, Brazil, Moldova and Iceland.
The show's creator and judge Simon Cowell said: "I am very proud that Got Talent is a home-grown British show. We owe its success to a group of very talented producers all over the world who have made this happen. And, of course, amazing talent."
Guinness World Records president Alistair Richards said: "We are delighted to confirm that Got Talent has broken the previous world record and is now the official Guinness World Record holder for the most successful reality television format, a landmark moment in television record-breaking history."
Load more updates