Simon Cowell says he was "born to be a dad" and has hinted that he may have more children so that his son Eric, who was born on Valentine's Day, can have a brother or sister.
The 54-year-old X-Factor judge told Extra: "I wouldn't rule out (more children). Well, I got (Yorkshire terriers) Squiddly and Diddly, and I couldn't imagine Squiddly or just Diddly... I had a brother when I was younger, so I kind of think it's cool to have two or three ... two."
Cowell, who was interviewed by his ex-girlfriend Terri Seymour for the magazine, revealed that he cried at his son's birth after dashing to New York from London - where he was filming Britain's Got Talent auditions - to be at girlfriend Lauren Silverman's side.
He admitted he was so apprehensive about becoming a father that he asked his partner, "'What if I like the dogs more than him?', because I've never had a baby before, and she said, 'You're gonna be absolutely fine', and then literally within seconds of him being born, I got it."
Advertisement
The first public preview of The X Factor musical I Can't Sing! will go ahead tonight after it was postponed twice in one week:
Hello. Am very excited and relieved to confirm the first public preview for #ICantSingUk the X Factor musical is tonight.
It's difficult to describe because I have never seen anything like it before. I hope you love it as much as I do.
And seriously expect the unexpected!
The musical, penned by comedian Harry Hill, had been postponed due to technical problems, producers said.
Simon Cowell said drinking alcohol in the early hours helps him enter a "calm place" and come up ideas for new TV shows.
Read the full story ›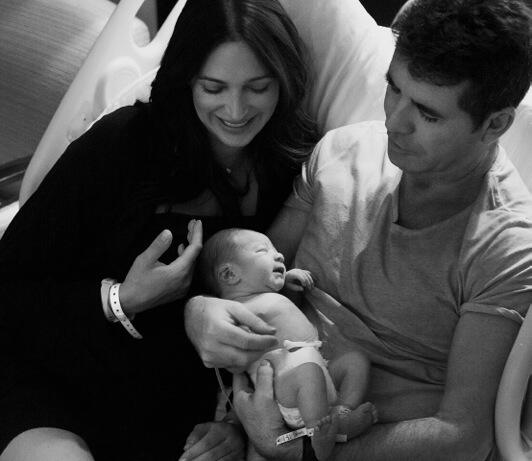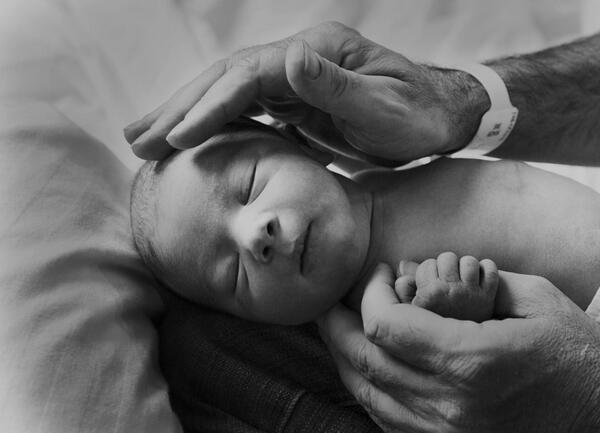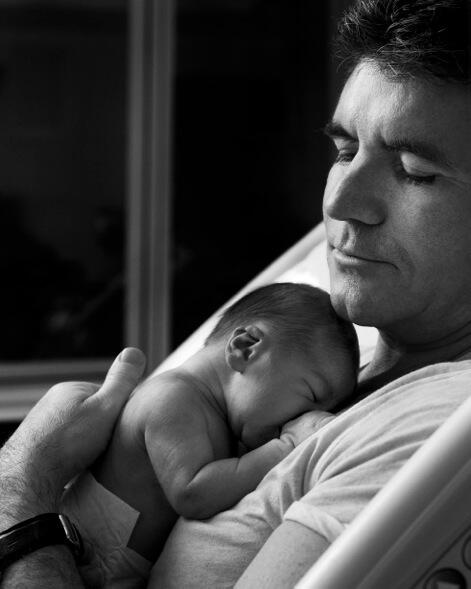 Advertisement
Music mogul Simon Cowell is flying back to New York to be with his pregnant partner, Lauren Silverman, after she was admitted to hospital.
Cowell was in London judging auditions for Britain's Got Talent, and was told the news about his partner overnight.
Cowell has described the prospect of fatherhood as "surreal", and previously said he did not plan to witness the birth of his baby.
Record producer Ian Levine has told how he smashed a record over Simon Cowell's head in a packed nightclub after he tried to force him to play a Sinitta record.
Levine was DJ-ing at gay club Heaven as Cowell was trying to make his then protege Sinitta a star with her single So Macho.
But in an interview to be screened in Channel 4 documentary Queer As Pop: From Gay Scene To Mainstream, Levine said he was angered that the music mogul was trying to cash-in on the gay market.
He said of the track: "It was a step too far... cynically designed to get the gay record sales."
Levine, who was the resident DJ at the London gay club at the time in the mid-1980s, said: "Simon brought Sinitta to the DJ booth at Heaven, because I banned the record. I told him I am not playing this... no way - I am not playing So Macho."
Load more updates