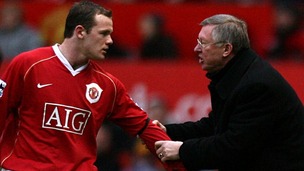 Sir Alex Ferguson's famously ruthless management style was successful at Manchester United, but would it have worked at another club?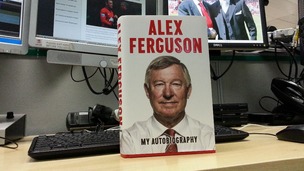 Sir Alex Ferguson's autobiography lifts the lid on his relationship with David Beckham, Wayne Rooney, Cristiano Ronaldo and Arsene Wenger.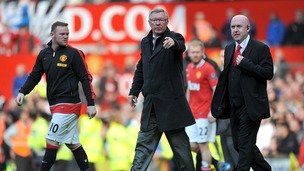 As Sir Alex Ferguson prepares for his final home match as Manchester United boss, Swansea's Michael Laudrup says his timing is spot on.
Live updates
Man United parade trophy
Man United parade trophy
Manchester United defender Rio Ferdinand said the squad celebrated lifting the Premier League trophy with "sing songs" on a "decent night out".
Just rolling in the front door! Decent night out celebrating that was! Roll on 2mo with the parade!! Sing songs galore!
An open-top bus tour will parade through the city later today, beginning at Old Trafford at 6pm.
Advertisement
Man United parade trophy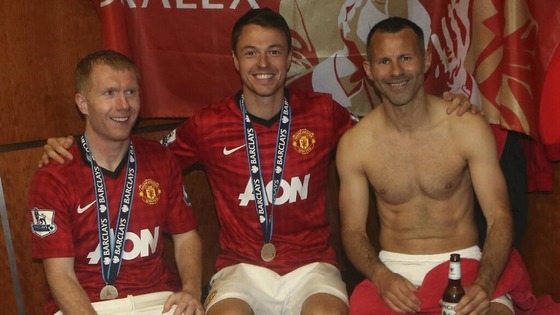 Manchester United players have been celebrating winning the Premier League. Their victory against Swansea City meant that Paul Scholes and manager Sir Alex Ferguson were able to retire on a high.
Man United parade trophy
Sir Alex Ferguson said he made the decision to retire from football last Christmas after his wife's sister died.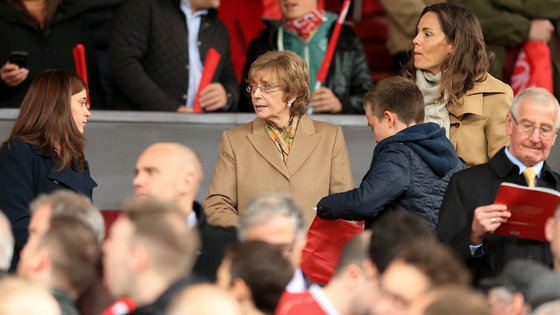 He told Sky Sports: "Things changed when Cathy's (Sir Alex's wife) sister died, she's isolated a lot now and I think I owe her a lot of my own time.
"For 47 years she's been the leader of the family, looked after our three sons and sacrificed for me, now she's got lots of grandchildren, they all dote on her and I think she's lost her best friend, so I think I owe her time.
"Also, it is important to go out a winner, that is really important at this club."
Man United parade trophy
Sir Alex Ferguson said Wayne Rooney has asked for a transfer away from Manchester United.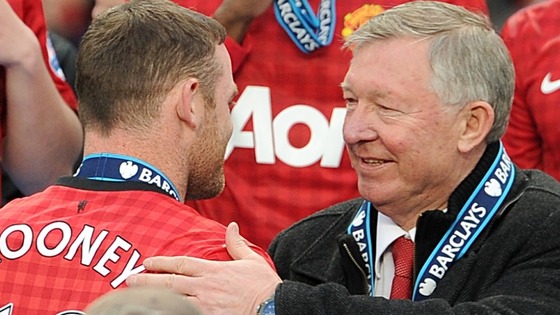 He told Sky Sports that was the reason the striker was not in today's squad: "I don't think Wayne was keen to play simply because he has asked for a transfer and I think Rooney wants to think it through in his mind and I think that's a good idea.
"We're not going to let him go and I think maybe he's a little bit frustrated after being taken off once or twice in the last few weeks."
Man United parade trophy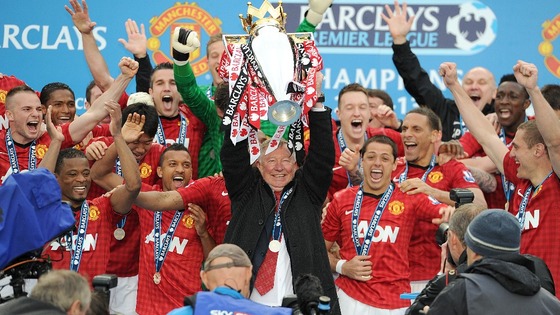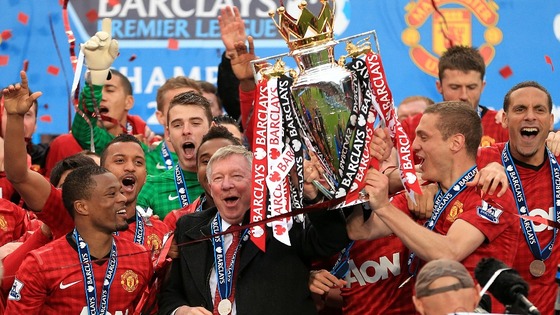 Advertisement
Man United parade trophy
Rio Ferdinand said Sir Alex Ferguson deserved a victorious send-off in his final match at Old Trafford.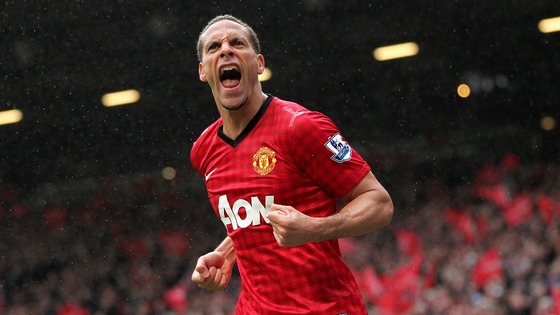 The Manchester United defender told Sky Sports: "The man's desire to win football matches, to keep bring success to the football club, he deserved to get three points on his last home game."
Talking about the moment Sir Alex told the squad of his retirement decision, Ferdinand said: "It was emotional, he has had so many years here, this is like his second home and for us to hear him say it was - we were devastated.
"But as you know this club is a great club and we have to move on and he wants that."
Man United parade trophy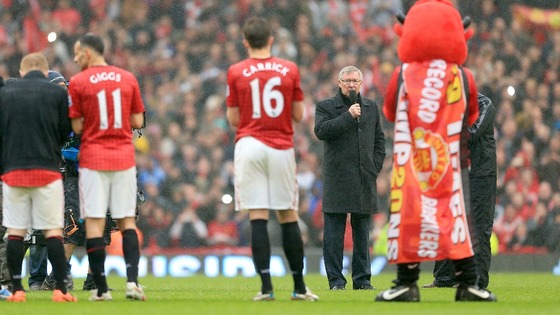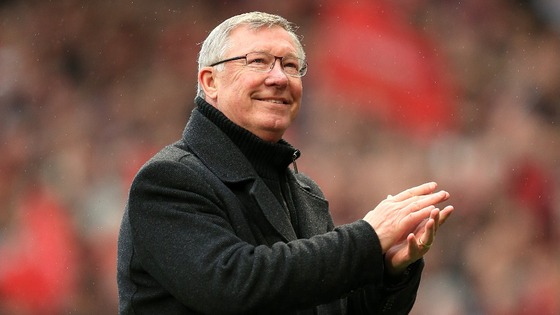 Man United parade trophy
Stoke City's Michael Owen, Newcastle United's Danny Simpson and West Ham United's Ravel Morrison, who all played at Manchester United under Sir Alex Ferguson, have praised the retiring manager.
I don't care who you support, if Ferguson's departing speech didn't leave a lump in your throat I don't know what will. Absolute legend.
N iv just been watching Sir Alex do his speech. Not gonna lie its emotional. He's an absolute legend. Congratulations
Best there was best there is and best there ever will be sad to see you leave the game sir Alex god bless xx
Man United parade trophy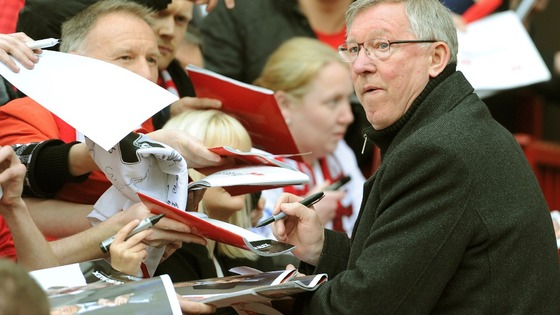 Sir Alex Ferguson told the Old Trafford crowd: "I would like to remind you that when we had bad times here the club stood by me, all my staff stood by me, all the players stood by me. Your job now is to stand by our new manager.
"I just want to pay tribute to Paul Scholes who retires today. He is one of the greatest players this club has ever had and will ever have. Paul, we wish you a happy retirement.
"I'd also like to wish Darren Fletcher a speedy recovery at our club.
"The players: I wish the players every success in the future. You know how good you are, you know the jersey you're wearing, you know what it means to everyone here and don't ever let yourself down. The expectation is always there.
"I just wanted to say thank you from all the Ferguson family. Thank you, thank you."
Load more updates
Back to top